Control4, a company well established in home automation, makes virtually everything required to run a Smart home, from the controllers that act as a system's brain to the touchscreens and keypads that provide user interface with such a system. In 2017, Control4 acquired the loudspeaker and audio electronics manufacturer Triad, and since then has ramped up the audio aspect of its product offerings by adding multiroom amplifiers, speakers, and subwoofers. Another recent addition has been its EA series of controllers, a line that supports the streaming of high-resolution audio files.
While many of Control4's audio products are designed to address the needs of large, multiroom installations, the company also sells the Triad One, a single-zone streaming amplifier aimed at more modest living-room setups. The Triad One ($700) streams music via a wired Ethernet or Wi-Fi network, and can handle files of up to 24-bit/192kHz resolution. Since operation of the amplifier requires a link to a controller, for the purposes of this review Control4 sent along the EA-1 ($600 with remote control), which they call an "ideal Smart home starter system."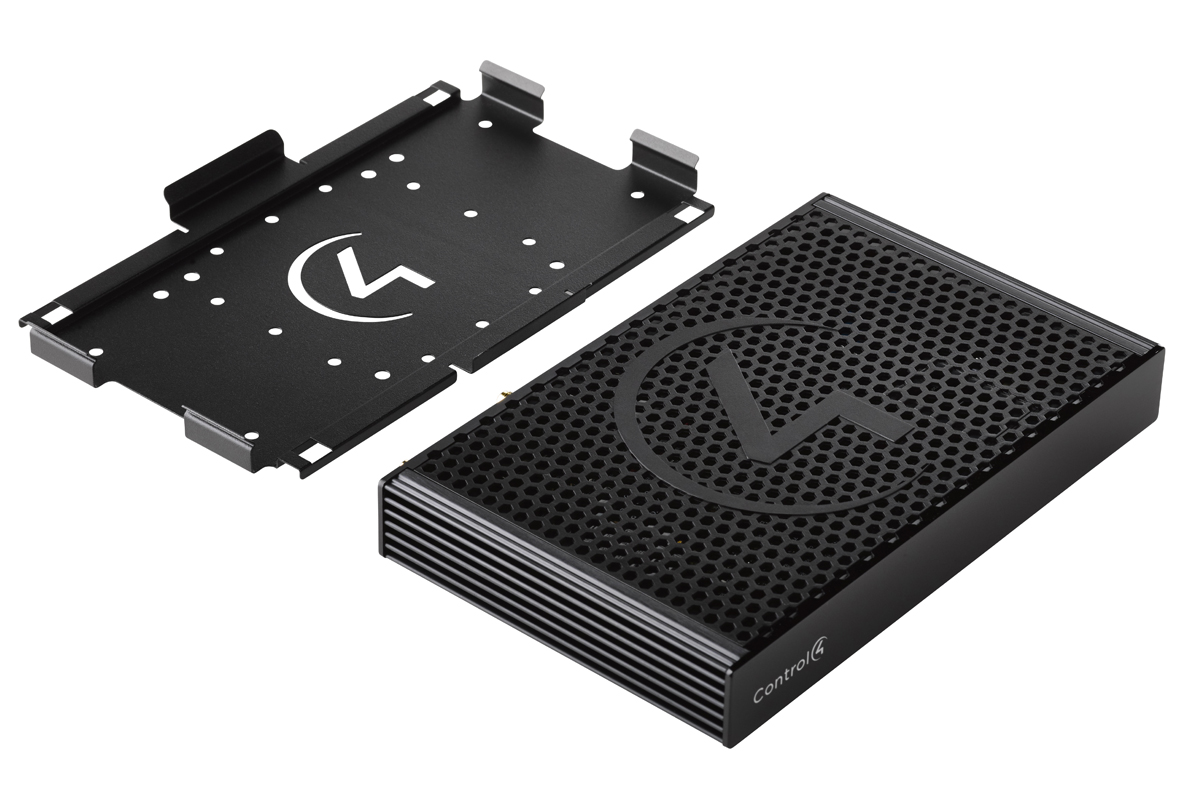 Accustomed to living in a (mostly) Dumb home, I was amazed by the EA-1's capabilities. This small box -- it's about the size of a wireless router -- can control a wide range of A/V components, including TVs, audio receivers, BD players, cable boxes, and game consoles, all via infrared, RS-232, or IP. It can also operate lighting systems, locks, video intercoms, and thermostats. Alexa integration is supported, allowing it to receive complex combinations of commands by voice alone.
The EA-1 controller packs plenty of audio functionality -- included are apps for Tidal, Spotify Connect, Pandora, Deezer, iHeartRadio, Napster, and TuneIn radio. You can stream audio files from attached USB drives, or from a DLNA music server or iTunes library running on a networked computer or NAS. A feature called ShairBridge adds Apple AirPlay support, letting you stream music directly with your phone via apps that support AirPlay. It also has an HDMI output, so you can control apps and browse content on your TV screen.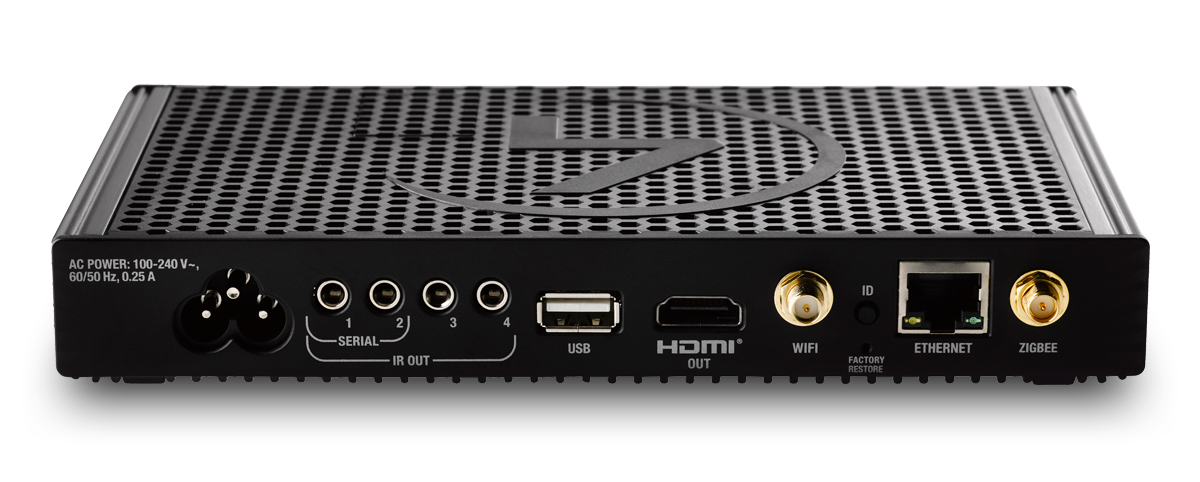 At 8.5"H x 3"W x 10.25"D, the Triad One is shaped like an oversize cable modem and, like most modems, can be placed horizontally or vertically. It's available in black or white. The Triad One's onboard class-D amplifier puts out 60Wpc into 8 ohms (100Wpc into 4 ohms), and its subwoofer output can be configured to cross over at frequencies ranging from 80 to 140Hz, using Control4's Composer Pro software, available only to Control4 dealers. Composer Pro can also tune the sound to your room using a ten-band equalizer.
The Triad One's audio inputs include RCA analog, and coaxial and optical digital jacks. Along with its subwoofer output are an analog stereo output (RCA) and a Phoenix-style connector for speaker hookups. Other connections include LAN, USB Type-A, and two IR control ports.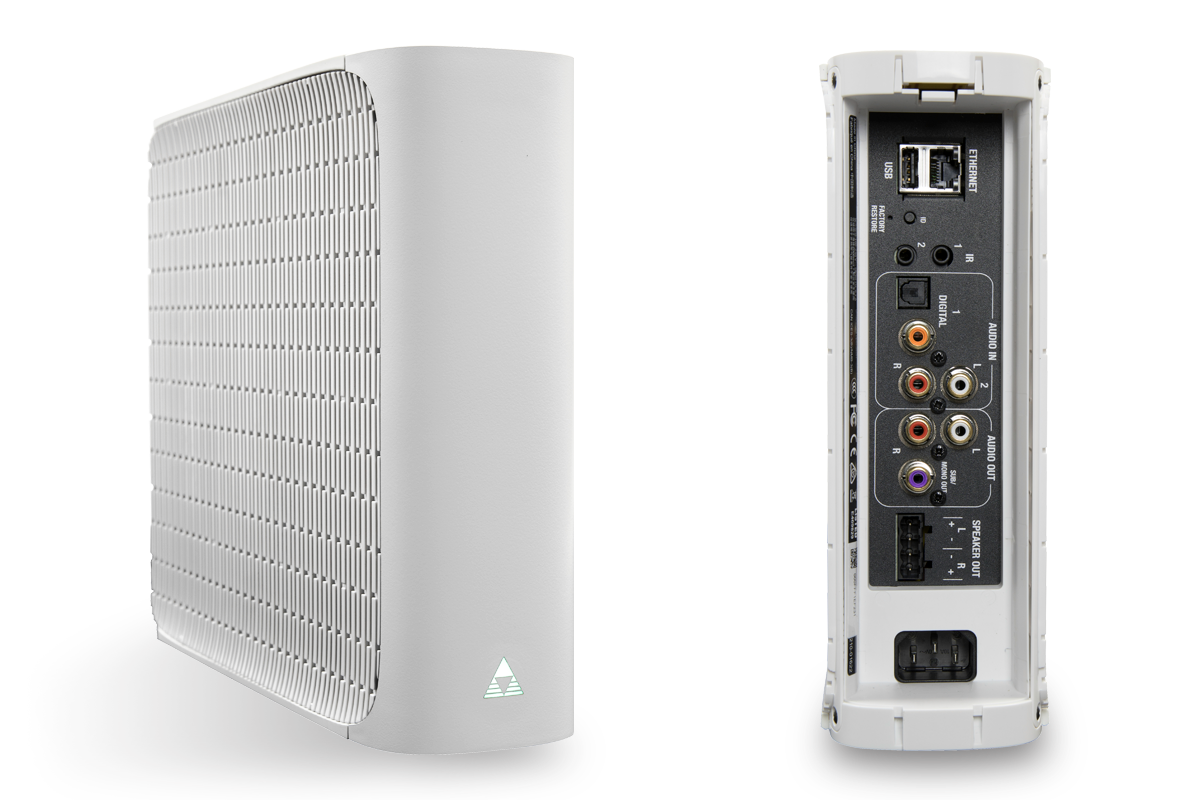 The EA-1 controller's substantial SR-260 remote-control handset can be programmed to operate multiple components; its keypad buttons enable such operations as menu navigation, DVR control, disc chapter and track skip, and fast forward/back. A display at the top displays album, artist, and track names when streaming via apps like Tidal and Spotify, and it can be used to switch inputs and configure system settings.
Control4 also sent along a 7" version of its T3 tabletop touchscreen ($900). The T3 has a full-color, high-resolution display, and links with the system via Wi-Fi -- or, when placed in the included charging base, through a wired LAN connection. Android and iOS/Apple Watch app control is another option.
Setup and use
A Control4 system is set up by a dealer, who can program it to perform all sorts of multiroom A/V, lighting, home security, and climate-control magic. For this review, however, Control4 sent me a reviewer's kit consisting of a Triad One, an EA-1 controller, a wireless router, an SR-260 remote and T3 touchscreen, and all the cables needed to connect everything.
While the SR-260 remote has impressive functionality for a wand-type handset, I preferred to control the system using the iPad-like T3 touchscreen. After typing in credentials for my Tidal account, I connected a Pioneer Elite BDP-88FD universal BD player to the Triad One's analog RCA and coaxial digital inputs. Because I also wanted to test the Control4's DLNA feature, I eventually needed to unplug the included router and connect the EA-1 and Triad One directly to my home network using an Ethernet switch.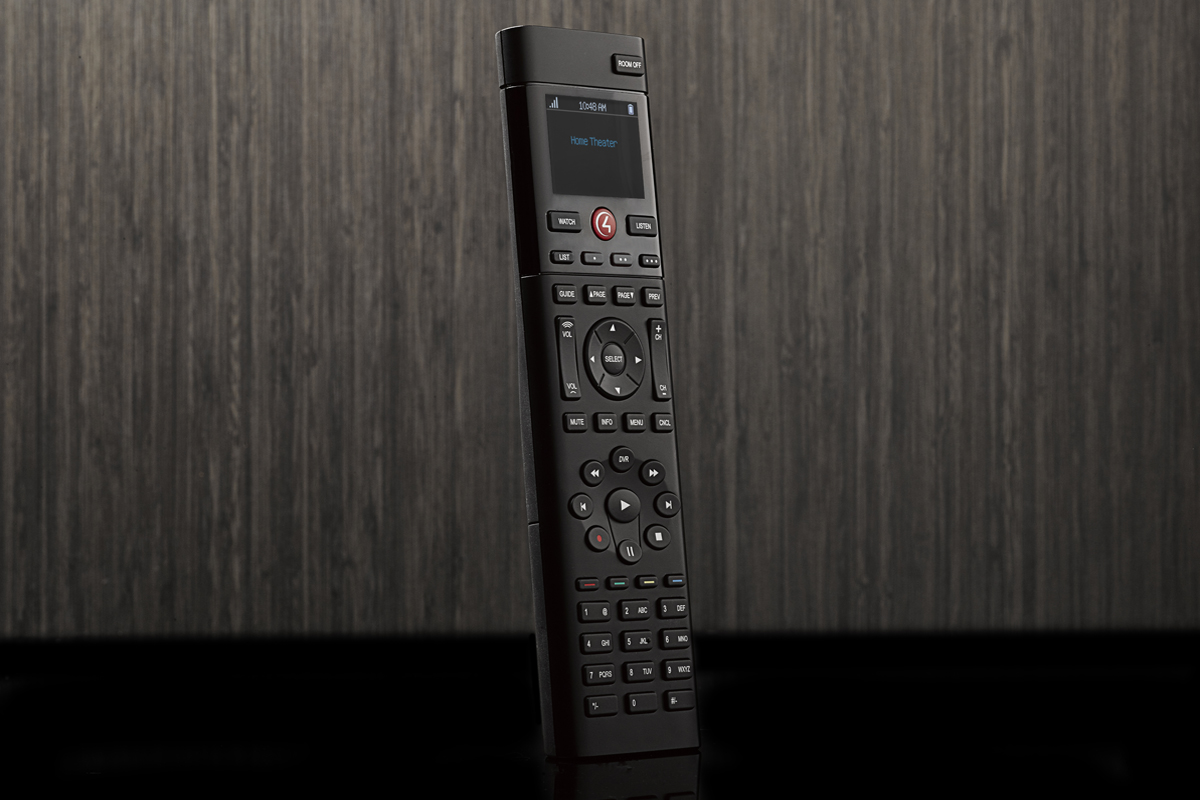 As it turned out, Control4's operating system doesn't support my regular DLNA media server software, JRiver Media Center 21. It does support iTunes, however; I telephoned a company rep, and eventually my iTunes library was linked up for streaming.
A key advantage to using a sophisticated custom multiroom audio system like Control4's is that it works consistently -- once the system was set up, I experienced no glitches. Not only that, it was fast and responsive: I could grab the touchscreen, hit the Tidal or iTunes icon, and my library would be instantly accessible for browsing and selection. At first I was put off by the Triad One's lack of a physical volume knob, but the touchscreen proved such a nimble interface that I forgot my gripe. And browsing albums, tracks, and playlists from within Control4's GUI was notably speedy, with large, crisp-looking cover art.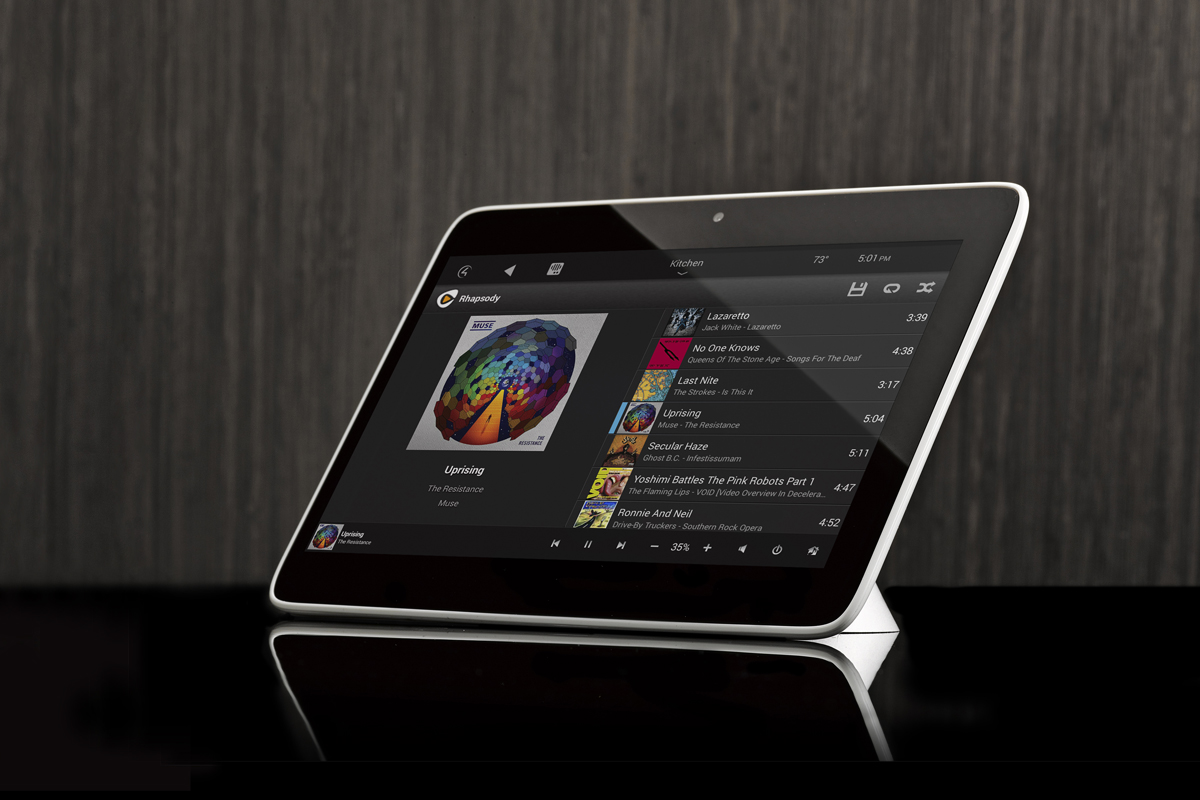 I can't say I loved everything about the experience. Typically, I dig into my Tidal library by viewing recently added albums. However, the system lists albums, artists, tracks, and playlists only alphabetically -- there's no way to browse by date added. The same limitation applied to iTunes -- and in that case there was no Search feature to speed up the browsing process.
Sound
I began my listening with the Triad One by streaming Magnificat anima mea Dominum, the first movement of J.S. Bach's Magnificat in D Major, BWV 243, performed by early-music ensemble Vox Luminis, led by Lionel Meunier (16-bit/44.1kHz FLAC, Alpha Classics/Tidal). The sound was clear and unstrained, with good layering between the soprano and tenor voices and the backing instruments.
When I streamed a jazz track -- "Byndweed," from John Surman, Nelson Ayres, and Rob Waring's Invisible Threads (16/44.1 FLAC, ECM/Tidal) -- the Triad One impressed me with its ability to convey the dynamic contrast between Ayres's liquid-sounding piano and the more aggressive tone of Waring's vibraphone. When Surman stepped in for his solo, I could clearly hear the reedy texture of his soprano saxophone. There was also a good sense of air around the instrument, the aural image of which emerged from dead center in the mix.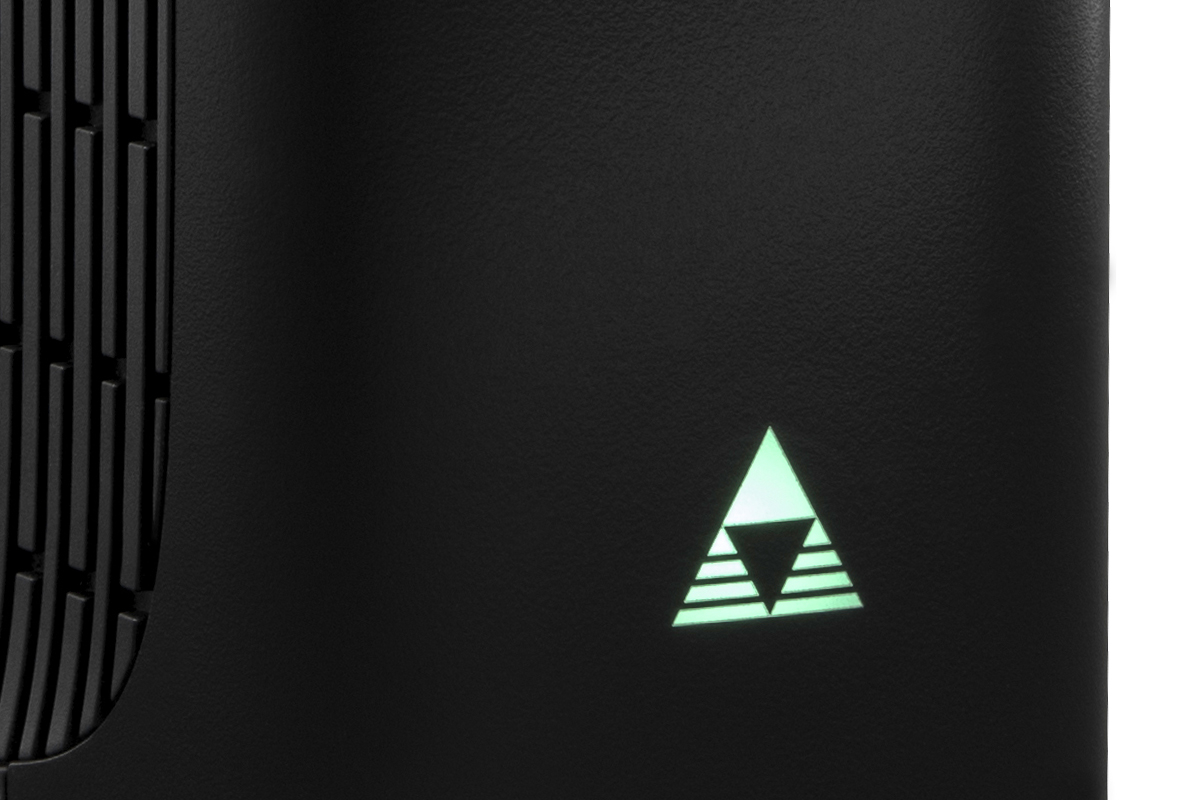 The Triad One also impressed with "Sunson," from Nils Frahm's All Melody (16/44.1 FLAC, Erased Tapes/Tidal). The droning sheets of sound that begin this track sounded fully fleshed out, and when the electronic beats and bass enter, the sound was snappy and dynamic, with good bass extension and control. I could also push the amp to a fairly loud level without hearing strain or any loss of definition.
My last box to check off was the Triad One's DAC, and here, again, I liked what I heard. Switching between the Triad One's analog and coaxial digital inputs when playing CDs, I heard no serious differences in sound quality between my reference Pioneer player's built-in DAC and the Triad One's. In "Winter Hill," from the Doves' Kingdom of Rust (CD, Astralwerks/Heavenly ASW 93134), the bass guitar and drums had powerful weight and slam, and the guitars and voices were rawly intimate. The Triad One's DAC also managed to convey the expansive, cinematic presentation that I'm used to hearing when playing this track.
Comparison
I compared the Triad One with Hegel Music Systems' Röst ($3000), an 80Wpc integrated amplifier-DAC that happens to be compatible with Control4. With the selection from Bach's Magnificat, both amps revealed clean layering of individual choral voices plus a good sense of the space in which this performance was recorded. Both were also easily able to track the dynamics of the voices as they swelled in volume.
Playing the jazz track "Byndweed," both amps clearly conveyed the contrast between the piano's warmth and the vibraphone's crisper sound. The soprano sax solo was easier on my ears through the Hegel than through the Triad, which sounded a bit dry and etched in comparison.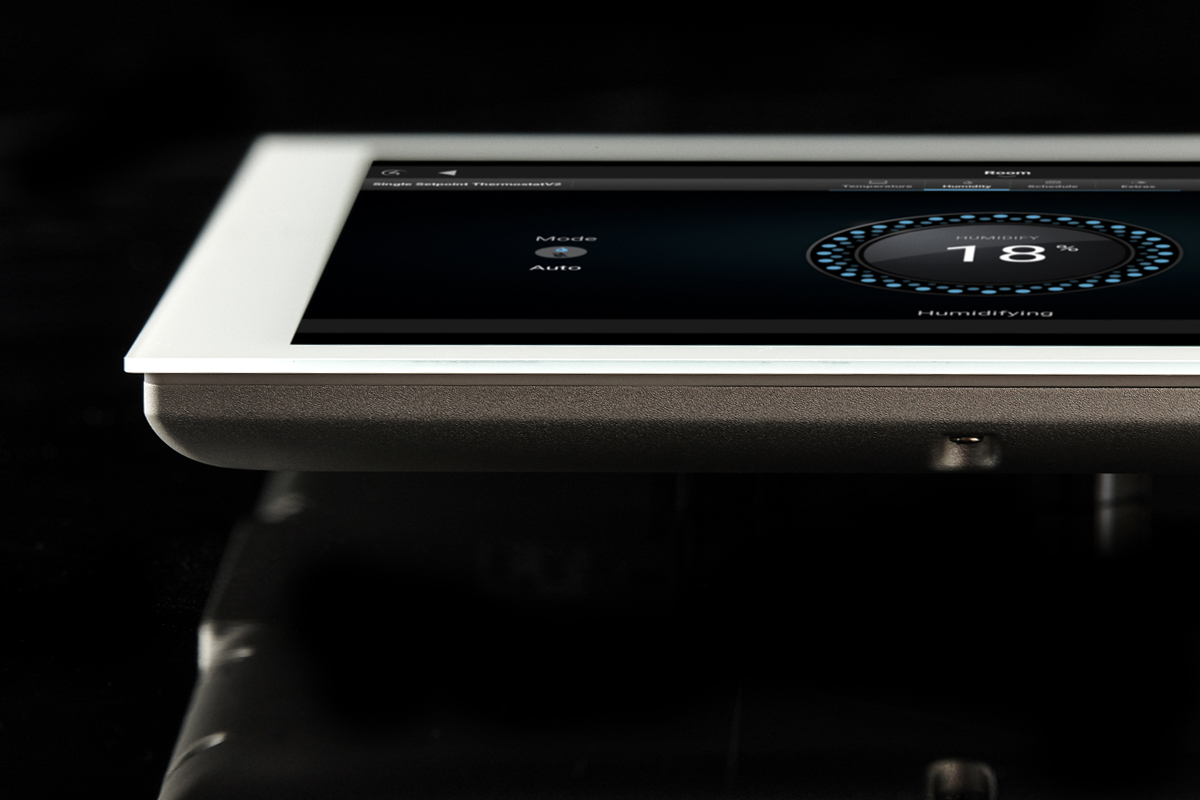 But with dense, dynamic music -- the Nils Frahm and Doves tracks -- I was impressed by how well the Triad stood up to the Hegel. The sound with both amps was snappy and dynamic, with good extension and control of bass frequencies. The Triad One was also easily able to drive my GoldenEar Technology Triton Five speakers to loud levels, making it a fine option for electronic music and rock.
Conclusion
The Triad One is an affordable way to enter the world of Control4, a leading platform for home automation and A/V system control. But while the Triad One-based system I tested provided reliable, consistent operation and impressive sound, I was frustrated by limitations in its handling of album and track metadata when browsing Tidal and iTunes libraries. Regardless, I'm mostly in awe at just how much this system can do. Streaming music with the Triad One made me eager to one day live in a much Smarter home.
. . . Al Griffin
This email address is being protected from spambots. You need JavaScript enabled to view it.
Associated Equipment
Sources -- Apple MacBook Pro, iPhone 6, Apple Music, Tidal HiFi, JRiver Media Center 21, Pioneer Elite BDP-88FD universal BD player
Integrated amplifier-DAC -- Hegel Music Systems Röst
Speakers -- GoldenEar Technology Triton Five
Control4 Triad One Streaming Amplifier
Price: $700 USD.
EA-1 Controller and SR-260 Remote Control
Price: $600 USD.
T3 Touchscreen
Price: $900 USD.
System Total: $2200 USD.
Warranty: Two years parts and labor.
Control4
11734 S. Election Road
Salt Lake City, UT 84020
Phone: (888) 400-4070
Website: www.control4.com