Note: for the full suite of measurements from the SoundStage! Audio-Electronics Lab, click this link.

It's been a couple of years since Bluesound introduced the latest iteration of the company's award-winning Node streaming device. After being favorably reviewed by Gordon Brockhouse in 2021, it received a SoundStage! Network Product of the Year award in the Exceptional Value category. The Node ($599, all prices USD) is widely considered one of the most fully featured music streamers available at anywhere near its price point. For the brand's 10th anniversary, Bluesound decided to release a special edition of the Node. Priced at $749, the Node X isn't meant to replace the current generation of the Node. It will be available for a limited but unspecified period.
I'm a bit of a latecomer to the streaming party. While I now use Roon and Tidal to listen to most of my music, I have yet to fully embrace streaming, especially wireless streaming with all of my components. Thus, this review of the Node X is my first for SoundStage! Simplifi. While I've reviewed many components with streaming features for SoundStage! Hi-Fi, their streaming capabilities were mostly secondary considerations. Although somewhat hesitant about reviewing the Node X for Simplifi, I was genuinely interested in seeing what this premium version of Bluesound's streamer could do.
The truth is out there
So how exactly does the Node X improve on the already impressive Node? For an additional $150, Bluesound provides an upgraded DAC section featuring the ESS ES9028Q2M DAC chip as well as an enhanced headphone output with THX AAA (Achromatic Audio Amplifier) circuitry. The Node X also includes an RC1 remote control, an optional add-on for other Bluesound products. And instead of the standard black or white finishes, the Node X features a very attractive silver finish. Overall, it's a svelte and nicely compact unit that fit easily into and looked very smart in my system.
Other than the silver finish, the 8.7″W × 1.8″H × 5.7″D Node X appears identical to the standard Node. Closer inspection revealed that the headphone output features a larger 6.35mm (¼″) jack, but I couldn't discern any other external differences. This means it features the same functional touch panel as the Node and has a proximity sensor for turning on illumination. I found this top-mounted panel particularly useful for controlling volume and skipping tracks when listening with headphones while seated next to the unit as opposed to having to access these controls through the app or reaching for the remote.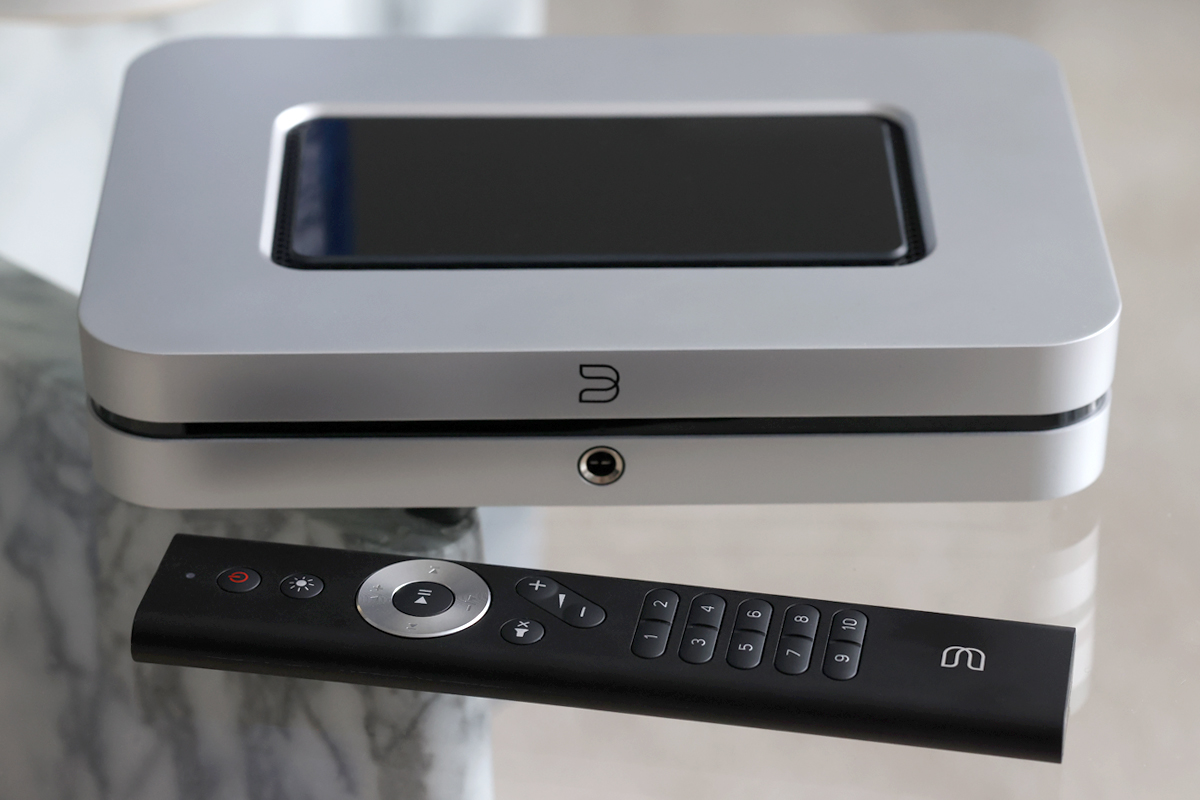 The back panel has the same complement of inputs and outputs as the Node. Outputs include RCA stereo analog, mono subwoofer, coaxial S/PDIF (RCA), and optical S/PDIF (TosLink). A single 3.5mm jack doubles as an analog input and a mini TosLink input alongside 3.5mm jacks for an IR sensor input and a 12V trigger output. The unit also has a USB-A input for playback from a connected storage device, and HDMI eARC for receiving audio from an HDTV. A Gigabit Ethernet port is provided for connection to your home network, The Node X also has built-in Wi-Fi and two-way Bluetooth, with support for the advanced aptX HD codec.
As with other Bluesound components, the Node X utilizes the excellent BluOS streaming platform, which has been covered extensively by the SoundStage! Network. To summarize its functions briefly, BluOS provides extensive support for streaming and configuration of multiroom systems and has a stable and easy-to-use interface. Services integrated into the app include Tidal, Qobuz, Amazon Music, iHeartRadio, SiriusXM, nugs.net, and Neil Young Archives, among many others, as well as Radio Paradise and TuneIn internet radio services. Resolutions of up to 24-bit/192kHz are supported, along with full MQA decoding and rendering. Toggling "Enable DSD Support" within the app allows the user to select a folder containing DSD files that will be converted to PCM files in the same location for later playback.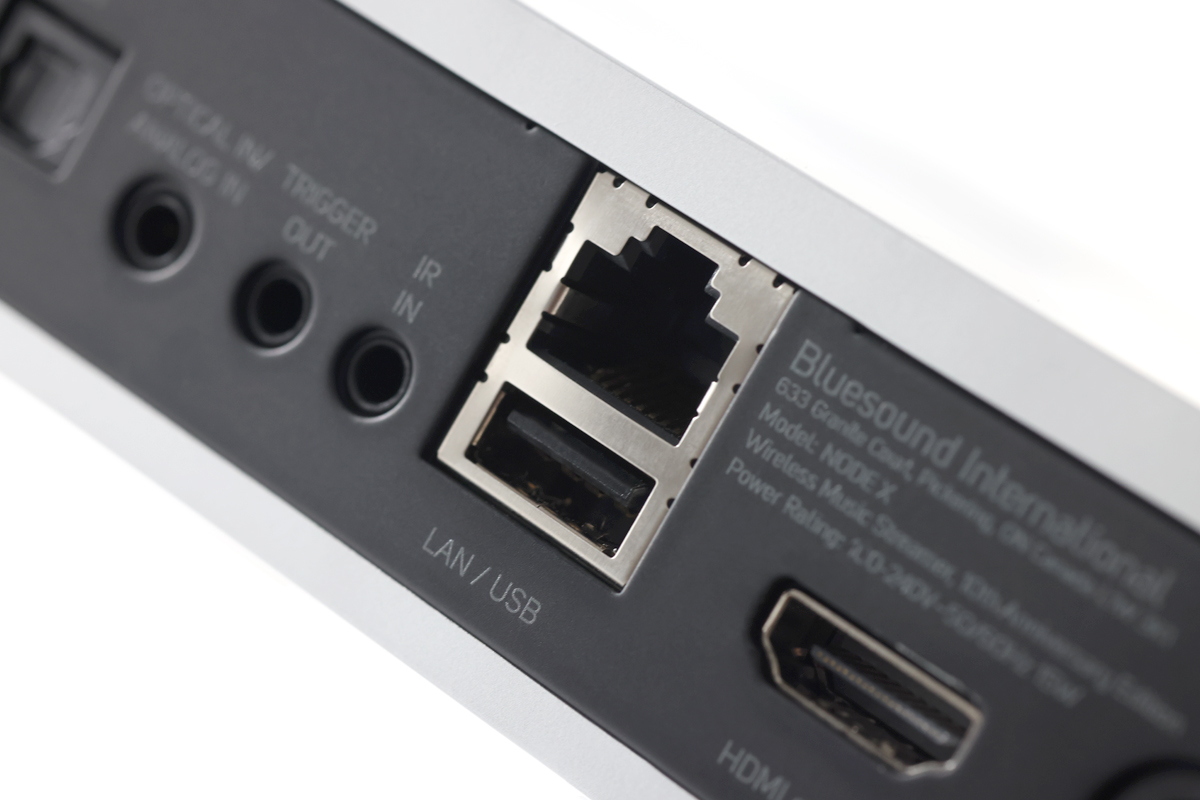 Like all BluOS-enabled components, the Node X supports AirPlay 2, Tidal Connect, and Spotify Connect, and it's Roon Ready. The platform also provides support for Apple Siri and Amazon Alexa voice control and integration into several smart home control systems.
In addition to providing tone controls, maximum volume limits, alarms, and many other adjustments, the BluOS app has a subwoofer option that engages a crossover adjustable in 10Hz increments over a range from 40 to 200Hz. When a sub is enabled, the BluOS app also engages a high-pass filter so that the main speakers can be relieved of the task of reproducing low frequencies. The Node X can be paired wirelessly with the Bluesound Pulse Sub+ subwoofer and can be used as a part of a BluOS whole-home music system with as many as 64 zones.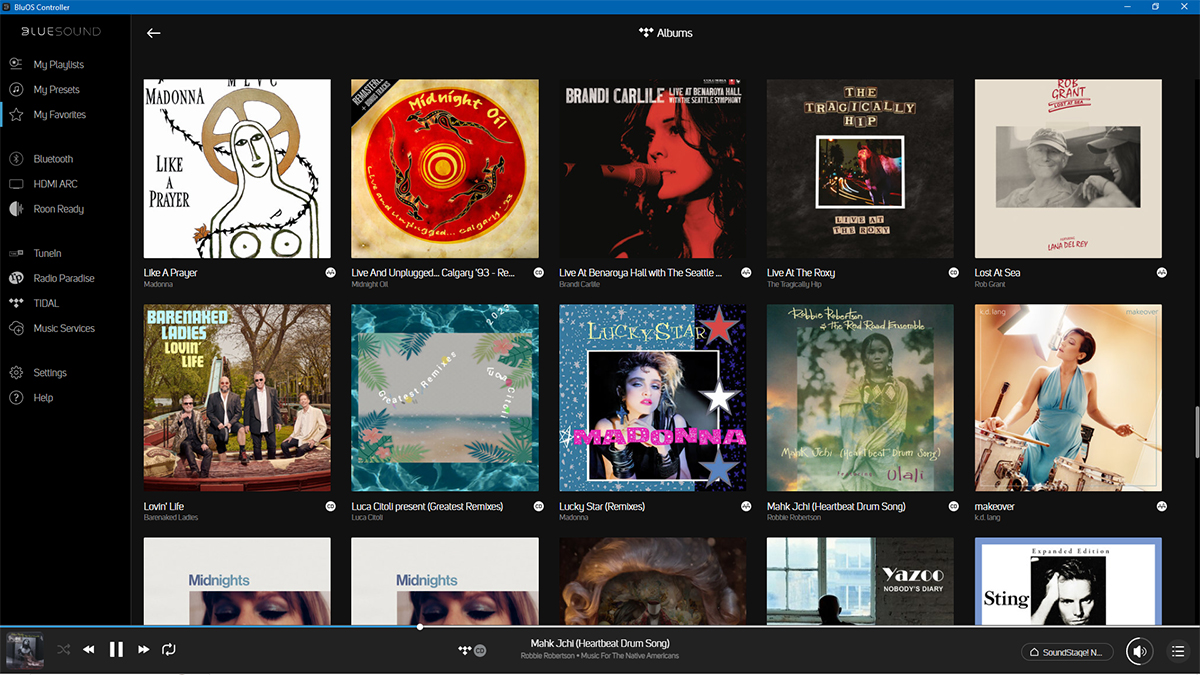 Desktop versions of the BluOS app are available for Windows and macOS. Android, iOS, and Kindle versions are also available for mobile devices. Although I generally prefer to use desktop apps, I installed all versions of the app, except the Kindle version, on various devices to use with the Node X. They all worked well, and I used them alongside Roon, my preferred app for streaming music, for this review.
Setup was straightforward, as I've used BluOS with several NAD components. A printed Quick Setup Guide is provided, or users can download the full manual at the Bluesound website.
I want to believe
For my first round of listening, I used the Node X as a streaming DAC-preamplifier with a Hegel Music Systems H120 ($3000) in home-theater-bypass mode powering a pair of Paradigm Monitor SE 8000F loudspeakers ($849 each). It was an absolute delight. Not only did I appreciate the flexibility and ease of use of the BluOS Controller and Roon apps, I found the Node X's sound quality absolutely first-rate. There was a high degree of transparency to the presentation, and when the bass kicked in, it was all there, with a deep and controlled sound.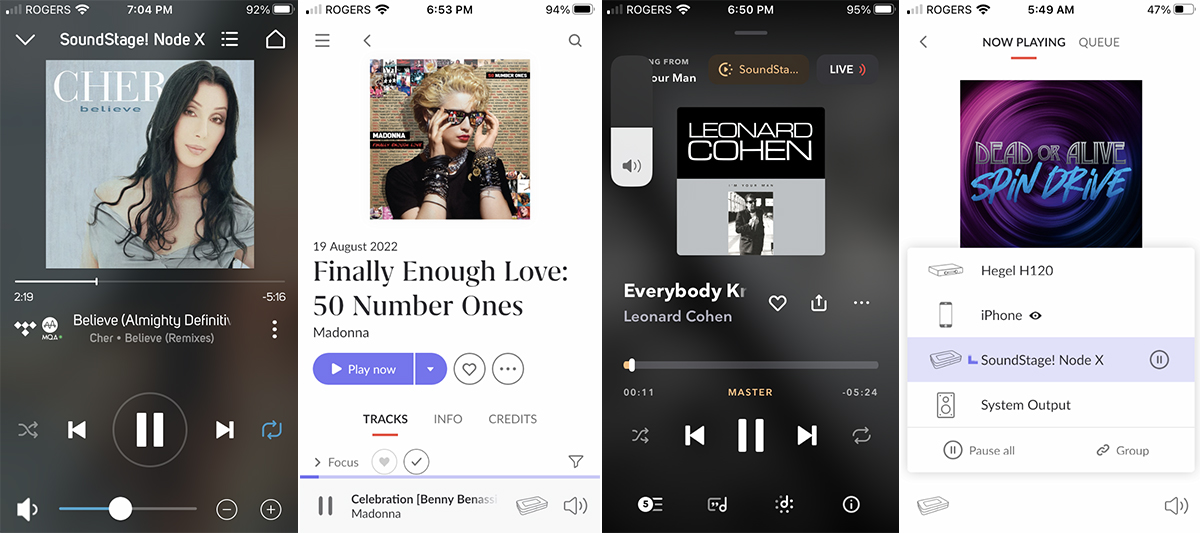 Cher's voice was exceptionally clean on "Believe (Almighty Definitive Mix)" from Believe (Remixes) (16-bit/44.1kHz MQA, Warner Bros. Records / Tidal), never getting lost in the solid backbeat and the multitude of rapid-fire synth chords. There was very clear delineation between the main vocals and those exhibiting varying amounts of Auto-Tune processing, including the many overdubs. The Node X took full advantage of the Hegel's robust rated power of 75Wpc into 8 ohms, delivering the infectiously catchy electropop melodies through the nearly full-range 8000Fs and creating a deep soundstage with precise imaging.
While listening to Madonna's more recent Finally Enough Love: 50 Number Ones (24/88.2 MQA, Warner Bros. Records / Tidal), I found the sound even more spacious and powerful. The forceful beat on "Celebration (Benny Benassi Remix Edit)" had a fantastic amount of detail, and its tone changed slightly when the volume ramped up and down, making it seem almost as if the tempo were also changing. Placed lucidly on top of the beat were layer upon layer of super clear vocals and potent synthesizer riffs. The Node X did a fantastic job of reproducing the big sound of EDM tracks on my system.
I then switched to something a little more somber, Leonard Cohen's "Everybody Knows" from the searing I'm Your Man (16/44.1 FLAC, Legacy / Tidal), a song in which the music often takes a back seat to the singer's mesmerizing vocals. The Node X was excellent at relaying the rich, smoky quality of his worldly-wise voice. Cohen certainly wasn't the most technically proficient singer, especially in his early years, but his way of enhancing his poetic lyrics through phrasing and intonation was remarkable. Although this isn't the cleanest recording, the Node X did an admirable job of keeping things relatively smooth, without robbing the vocals of any of their edge or raw emotion.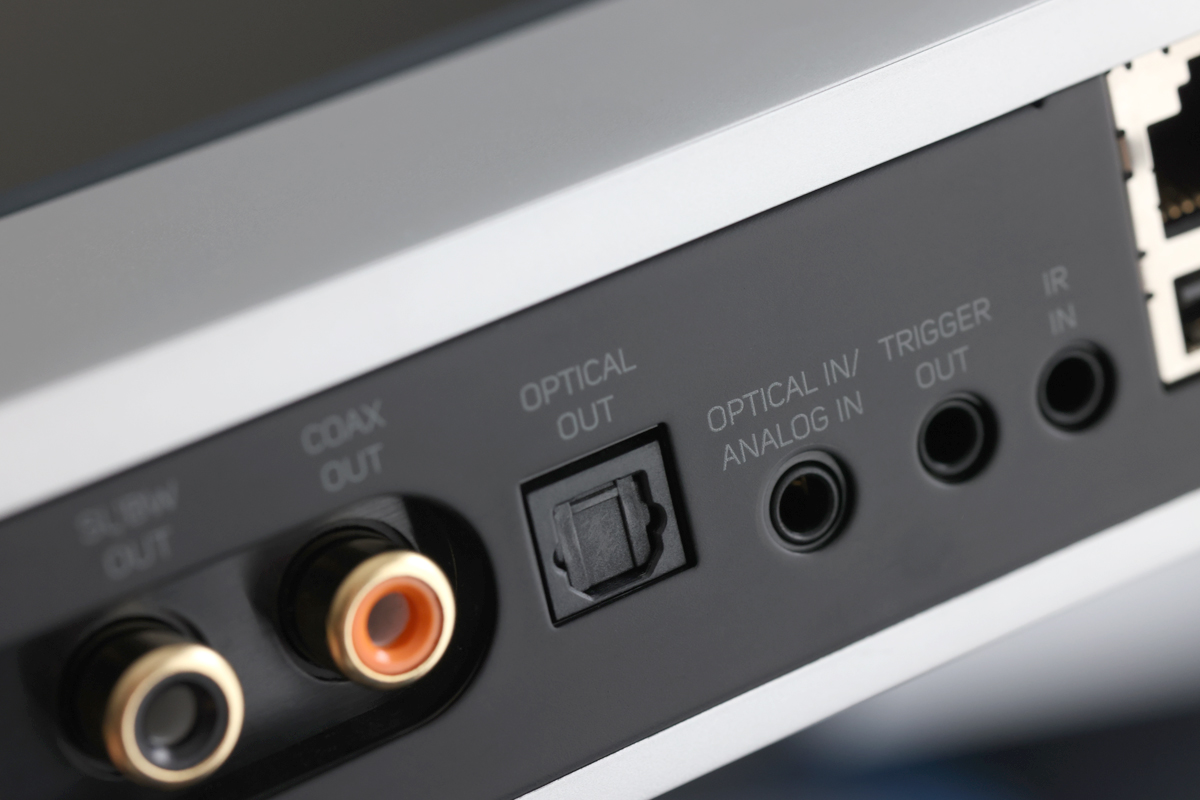 Whether played through the BluOS Controller app, Roon, or Tidal Connect, Tidal streams sounded great. So did movies and television shows played through the Node X's HDMI eARC input. As I watched the Disney+ series Ahsoka, I noticed the onscreen action was enhanced by the precise location of Foley effects and a sweeping music score. As Ahsoka engaged droids in a duel in the first episode, the crackling of electrostaffs as she deflected their blows with her light sabers was piercing and appropriately intense. Even though I was only listening in stereo, there was a nice amount of ambience created by the echoes and wind noise as she moved through the ancient underground caverns in search of the star map.
To see just how good the Node X really is, I connected it to a system with two Anthem M1 monaural power amplifiers ($3999.98 each) driving a pair of MartinLogan Masterpiece Classic ESL 9 loudspeakers ($7499.98 per pair). The sound was shockingly good. Sure, compared to my Anthem STR preamplifier-DAC ($4299.99), the Node X sounded slightly veiled, but there was still plenty of detail, a wide soundstage, and admirable depth. Modestly priced products can often sound somewhat indistinct and one-dimensional when placed in a high-end system. Not so with the Node X. It didn't sound out of place in the slightest when combined with components that are nearly an order of magnitude more expensive. That Bluesound can offer such a fully featured streamer capable of performing so well, and at this price point, is amazing.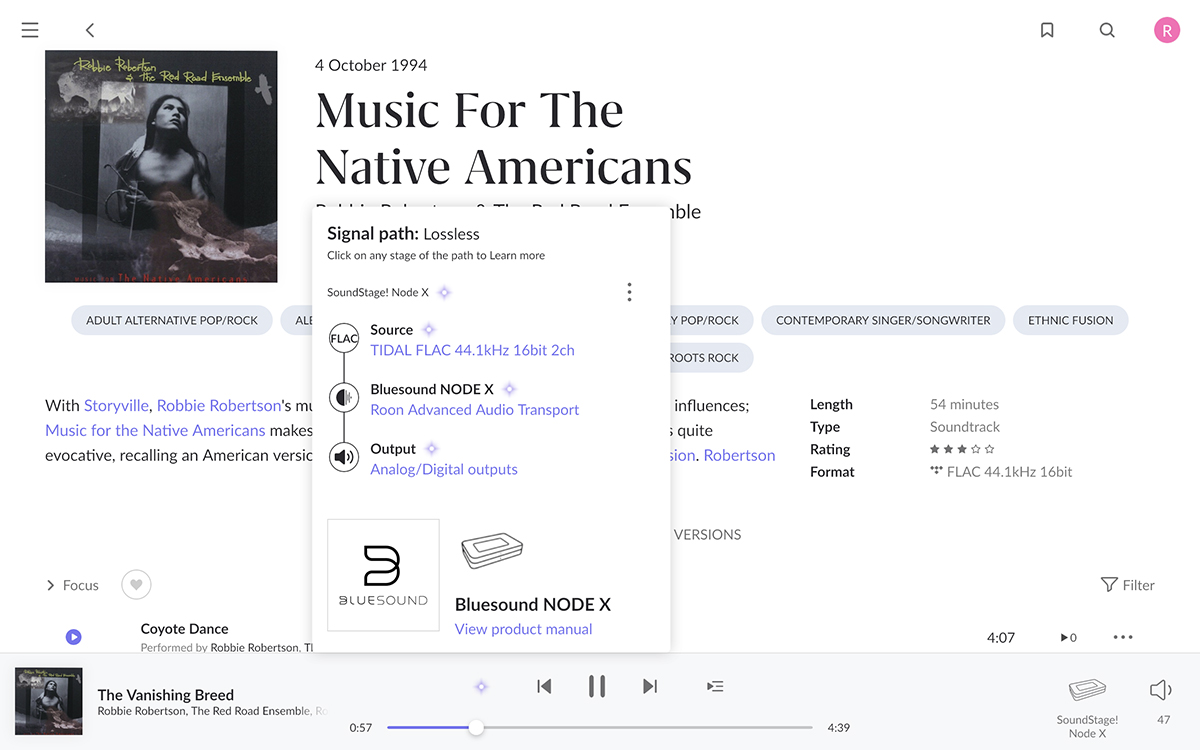 The vibrant rhythms of Music for the Native Americans (16/44.1 FLAC, Capitol Records / Tidal) by the late Robbie Robertson and the Red Road Ensemble flowed gently but assuredly from my system. The traditional sound of drums on "The Vanishing Breed" was taut, providing an unwavering foundation to the track. The flute was placed in front of the speakers and to the left with angelic backing vocals floating a little further back. Robertson's occasional electric guitar embellishments played a supporting role to the hauntingly beautiful indigenous melodies but were clearly articulated. All of the dense sound layers were impressively resolved by the Node X. The extremely moving "Mahk Jchi (Heartbeat Drum Song)" features the female vocal group Ulali performing their original song. Their striking harmonies popped all over the soundstage as the singers delivered their lyrics in Sioux dialects. The delicate purity of their voices contrasted the deep ominous beats of Alex Acuña's percussion, which were reproduced with exceptional clarity and depth.
"You Spin Me Round (Like a Record) (Punx Soundcheck vs. Princess Julia)" from the 2023 album Spin Drive (24/44.1 FLAC, Edsel Records / Tidal), a compilation of Dead or Alive remixes, sounded banging through the Node X. Pete Burns's opening a cappella vocals had a heavily processed but precise-sounding robotic quality. This was followed by a punchy drum beat, snappy percussion, and a wickedly nasty synthesized bassline. Even at high volume levels, the Node X kept things tidily defined and showed few signs of strain. This isn't something that I can say about most of the budget components I have placed in my highly resolving reference system. No matter what I played on the Node X, and no matter what components I paired it with, it always sounded fabulous.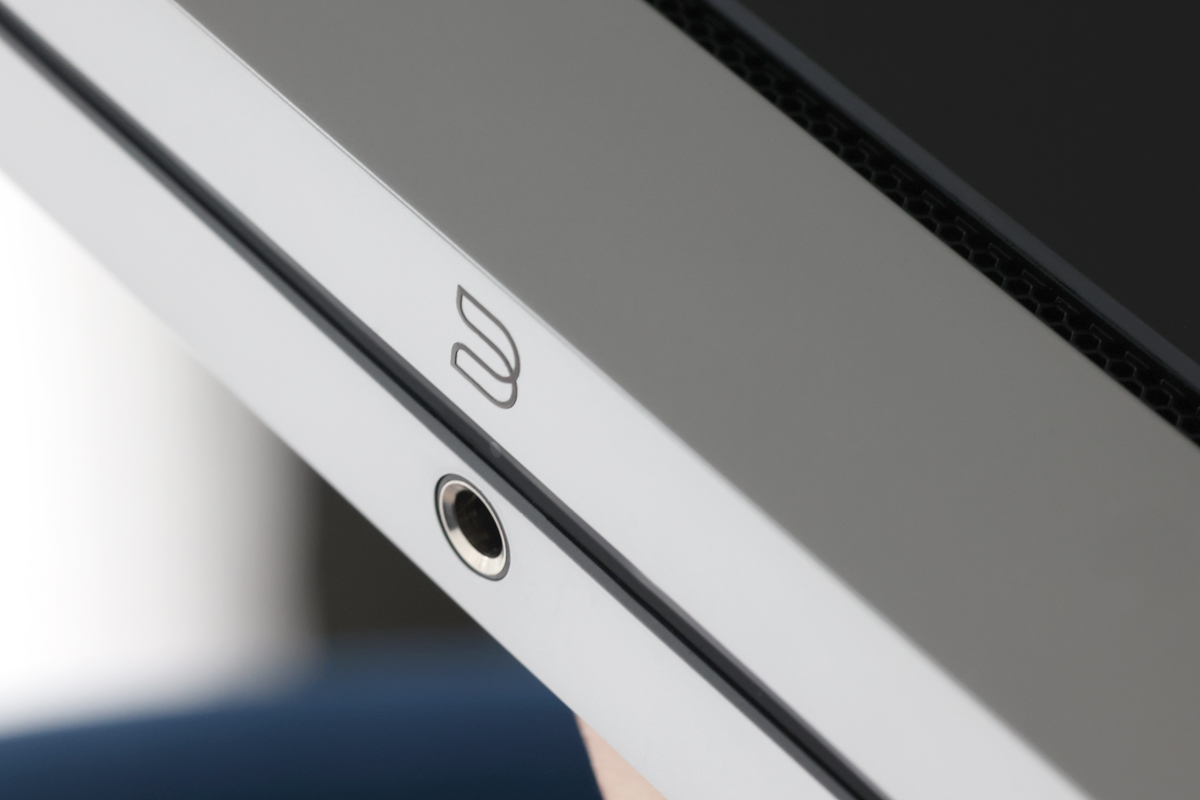 The THX AAA headphone output delivered sound that was as clean and detailed as the preamplifier outputs, and the experience was exquisite with my budget reference HiFiMan HE400se cans. Readers are probably sick of me describing how Sting's "Desert Rose" from My Songs (Deluxe) (24/44.1 MQA, A&M / Interscope Records / Tidal) sounds through headphones, but I am very familiar with the packed arrangements and swirling vocals that make this such an excellent track for judging headphone reproduction. With the Node X, this cut sounded superb. As they danced around me, the intertwining vocals were especially clear and almost dizzying, especially Cheb Mami's backing vocals. Not only were images extremely sharp, they had plenty of distance between them, which provided a sense of space around me. There might have been a little less bass than I am used to, but the HiFiMan 'phones can seem a bit light in that respect, especially when compared to similar closed-back headphones. Otherwise, the wonderfully transparent and spacious sound of the THX AAA headphone output was so beguiling that I spent a good deal of time listening to music in this manner.
Comparisons
The Bluesound Node X is considerably less expensive than most of the components I review for the SoundStage! Network. Nonetheless, it more than held its own in my audio system, even when I used it with some very high-performance components. When I used the Node X as a preamplifier-DAC with the Hegel H120 in home-theater-bypass mode, I actually slightly preferred the performance of this combination to that of the H120 used alone as an integrated amplifier-DAC via its internal DAC and preamp sections. There was a touch more midrange transparency, which made vocals pop more and seem more lifelike. The Hegel did have a somewhat richer sound with subjectively more bass on its own. This may suit bookshelf or smaller floorstanding speakers better, but the large, fuller-range Paradigms benefitted from the Node X's transparent character.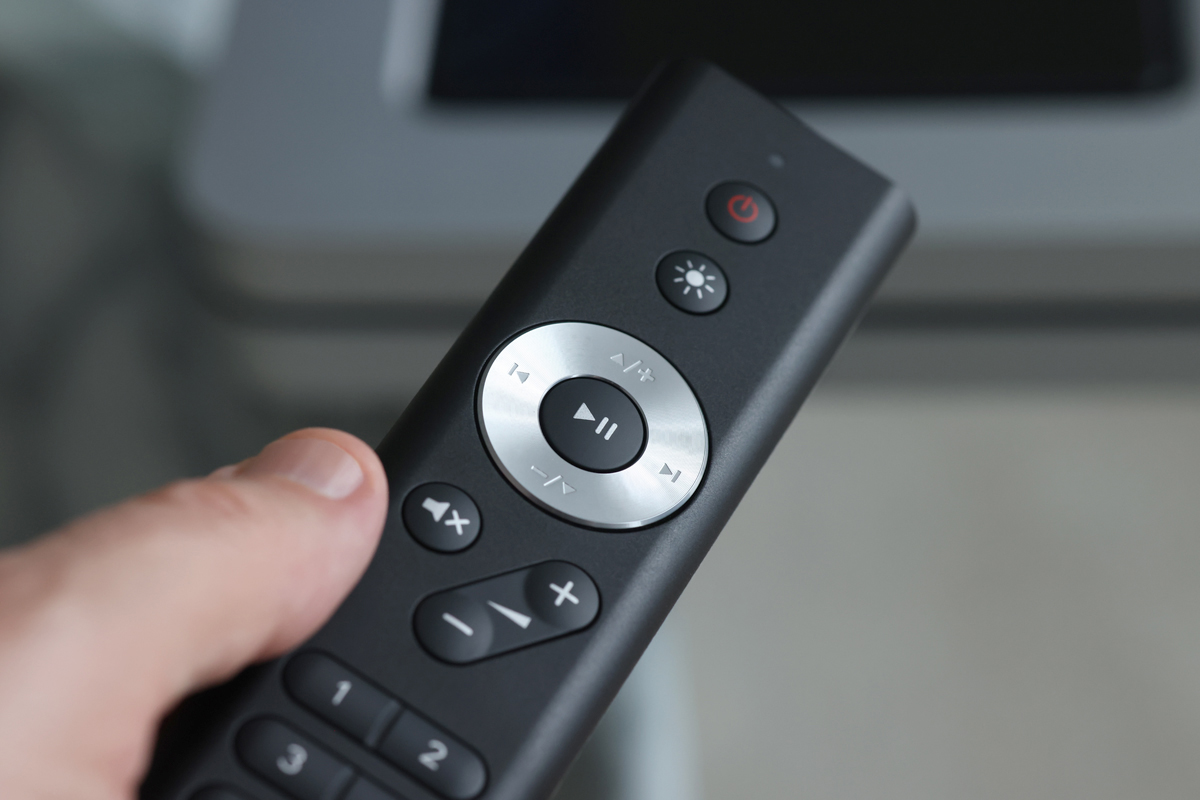 If you use high-quality headphones but don't already have an external headphone amp, you will likely benefit from the Node X's THX AAA headphone output. Compared to my usual reference for headphone outputs built into other audio components, the Oppo Digital UDP-205 universal Blu-ray player, the Node X sounded more open and relaxed when playing back "Desert Rose," but its presentation was still very precise. This was also apparent on "Every Breath You Take": the Node X took this simpler, drier-sounding recording and added a touch of sparkle to the guitar and weight to the bass and drums. The Oppo sounded a little flat in comparison.
I do believe
Bluesound's great-sounding Node X combines the company's excellent BluOS streaming platform with Roon Ready capability and a plethora of connectivity options, including variable analog output, allowing it to act as a basic preamplifier, a subwoofer crossover, and a cracking headphone amplifier. If I were looking for a budget-friendly streaming DAC, I would not hesitate in purchasing a Bluesound Node X.
. . . Roger Kanno
This email address is being protected from spambots. You need JavaScript enabled to view it.
Note: for the full suite of measurements from the SoundStage! Audio-Electronics Lab, click this link.
Associated Equipment
Speakers: MartinLogan Masterpiece Classic ESL 9, Paradigm Monitor SE 8000F.
Heaphones: HiFiMan HE400se.
Integrated amplifier: Hegel Music Systems H120.
Preamplifier: Anthem STR.
Power amplifier: Anthem M1 (monoblocks).
Digital sources: Intel NUC computer running Windows 10, Roon, and Tidal; AudioQuest JitterBug jitter reducer, Apple M1 MacBook Air, Samsung Galaxy S21, Apple iPhone 8.
Speaker cables: Shunyata Research Venom-X, Analysis Plus Blue Oval.
XLR interconnects: Shunyata Research Venom-X, Analysis Plus Silver Apex.
RCA interconnects: Nordost Quattro Fil.
USB link: AudioQuest Carbon.
Power cords: Clarus Cable Aqua, Essential Sound Products MusicCord-Pro ES.
Power conditioners: Blue Circle Audio PLC Thingee FX-2 with X0e low-frequency filter module, Zero Surge 1MOD15WI.
Bluesound Node X Streaming DAC-Preamplifier
Price: $749.
Warranty: One year, parts and labor.
Bluesound International
Lenbrook Industries Ltd.
633 Granite Court
Pickering, Ontario L1W 3K1
Canada
Phone: (855) 531-4666
E-mail: This email address is being protected from spambots. You need JavaScript enabled to view it.
Website: www.bluesound.com