Note: for the full suite of measurements from the SoundStage! Audio-Electronics Lab, click this link.

If there was ever an occasion for an audio manufacturer to release a statement product, this was it. On September 28, 2020, Brian Russell, Bryston Ltd.'s tremendously capable, tremendously affable president, passed away in his sleep from an apparent heart attack. He was 69.
At the time, Bryston was concluding development of a new preamp based on the BP-173 ($4695, all prices USD). Tentatively designated the BP-183, it would incorporate a DAC, network streamer, and headphone amplifier. The new preamp was formally announced on October 8, with a new model number—BR-20 ($5995). In the announcement, Chris Russell, who at the time was Bryston's CEO, stated, "I know my brother Brian was very proud and excited about the things we have been able to accomplish with the BR-20, and we are also proud to name it in his honor."
By the time the BR-20 began shipping in February 2021, Bryston had pre-orders for 120 units. The same month saw an ownership change. Canadian speaker manufacturer Axiom Audio (which builds Bryston's loudspeakers) and James Tanner, Bryston's long-serving VP of sales and marketing, bought the company, and Tanner became CEO. Chris Russell remains involved with Bryston in a consultative role.
As soon as the BR-20 was announced, I put my name down for a review sample. Given the pent-up demand, I was mightily pleased when James Tanner dropped off a BR-20, serial number 000073, at my home in early May.
Inside and out
The BR-20 combines a streamer based on a Raspberry Pi 4 single-board computer (SBC); a high-resolution DAC with the same design as Bryston's acclaimed BDA-3 ($3795); a brand-new analog preamp section; and a low-impedance headphone amplifier. Unlike the BP-173, the BR-20 is a fully balanced design, from input to output, for improved rejection of common-mode noise. Specified THD+noise is ≤0.0006%; S/N ratio is 110dB.
The BR-20 is available with a silver or black faceplate. It measures 4.6″H x 17″ or 19″W x 13″D, and weighs 12 pounds. Bryston supplied a 19″ silver BR-20 for my review.
Build quality is typical Bryston—not quite luxurious, but reassuringly solid. As with their other products, the visual and tactile message is clear: you're paying for solid engineering and longevity, not ostentatious casework. The BR-20 has a plain black aluminum case, with a thick anodized-aluminum front panel, which has a slightly pebbled texture. The pushbuttons for selecting sources have a crisp feel, with a satisfying click when they activate a relay to change the signal path. The analog volume control has a silky feel, separated by crisp detents; it can adjust output in 0.5dB steps.
On the left side of the rear panel are four sets of analog inputs: two unbalanced (RCA female) and two balanced (XLR female). When the optional MM phono stage ($1000) is installed, the RCA1 input cannot be used for line-level sources. My review sample did not include the phono stage. Below these female inputs are two sets of balanced outputs (XLR male).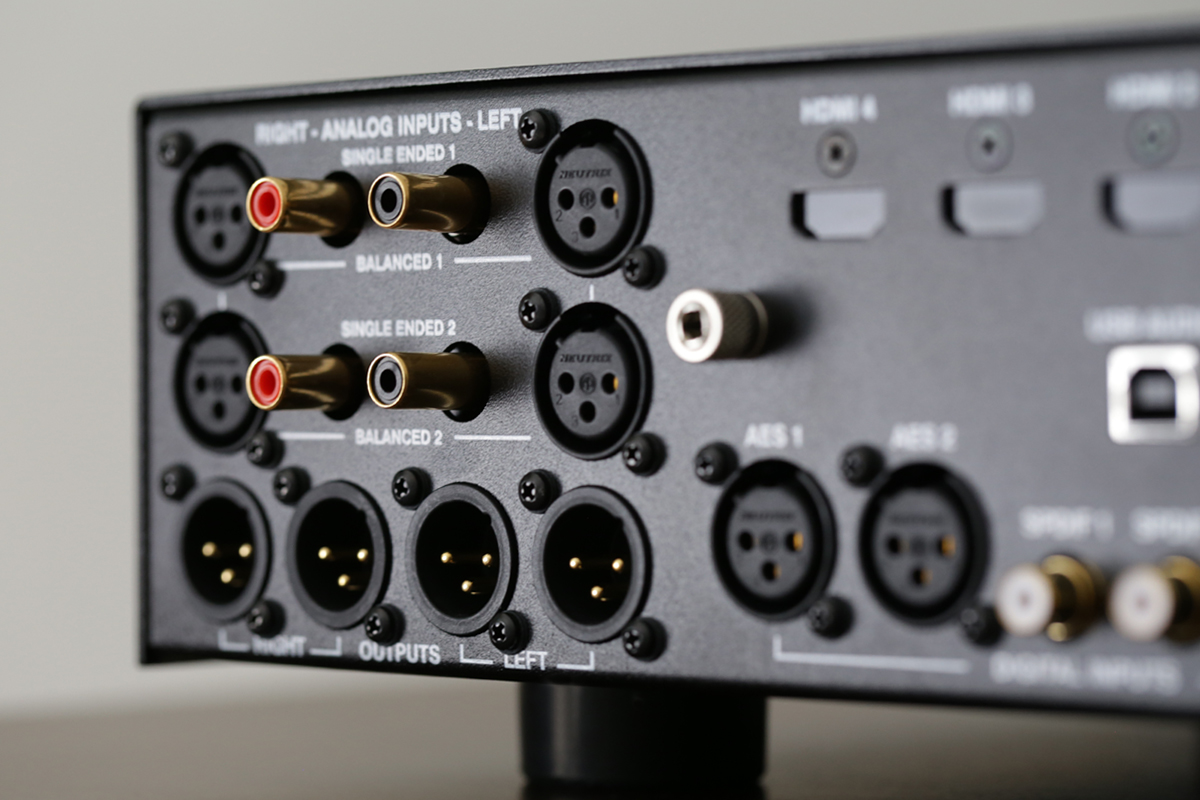 To the right of the XLR outs are the digital inputs: two AES/EBU (XLR female), two coaxial S/PDIF (RCA female), and two optical S/PDIF (TosLink). The USB Type-B audio input is immediately above the two coaxial inputs.
Above those digital inputs are five HDMI slots (four input, one output) for the optional HDMI module ($1200), which will pass through 4K and HDR (high-dynamic range) video. Currently, the module does not support eARC (Enhanced Audio Return Channel). Bryston says this feature will be added in a future firmware update. The HDMI inputs can also accept DSD audio from disc players that can output DSD over HDMI. My review sample did not include the HDMI board.
To the right of the USB audio input are the connectors for the built-in streamer: the Streaming Ethernet port, and four USB Type-A accessory ports which can be used for connecting USB drives loaded with music. The BR-20 does not have built-in Wi-Fi. In the past, Bryston has offered Wi-Fi USB dongles for its streamers. But the company recommends this not be done with the BR-20, noting that a Wi-Fi dongle "will allow noise to seep into the preamplifier's circuitry."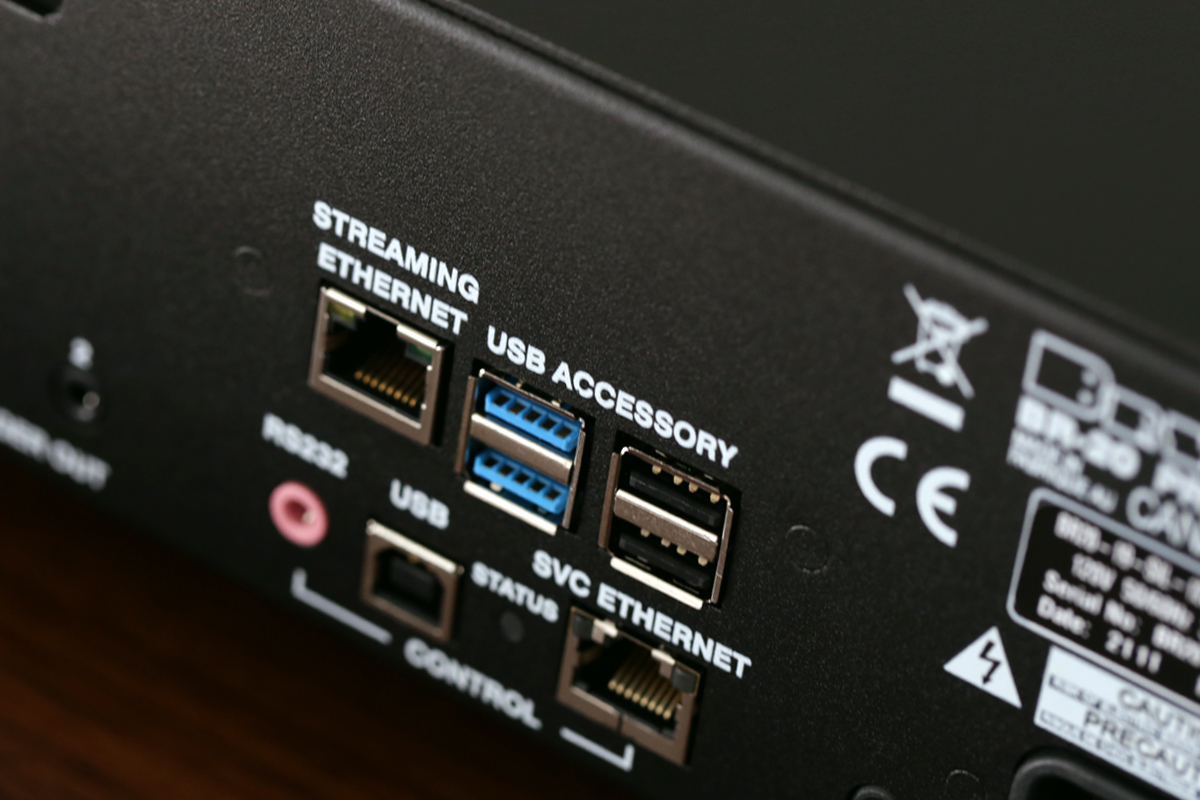 To the right of the digital inputs are two 12V trigger outputs (3.5mm female) for powering up other components when the BR-20 is turned on; RS-232, USB, and SMC Ethernet ports for controlling the BR-20 over a network; and a 12V trigger input for powering the BR-20 up and down from 12V outputs on other components. On the right side of the back panel is a three-prong IEC power inlet.
The BR-20's streaming module differs from the one used in Bryston's BDA-3.14 streaming DAC-preamp ($4195) in a couple of important respects. First, the BR-20's Raspberry Pi 4 SBC is faster than the Pi 3 board used in the BDA-3.14, so large libraries load more quickly. Second, it uses a USB interface to send data to the internal DAC; the BDA-3.14 uses I2S (Inter-IC Sound). The internal USB interface allows the BR-20 to play DSD files stored on a connected drive in native format; the BDA-3.14 converts DSD data to 24/192 PCM before passing them on to its internal DAC. At the time I was writing this review, the BR-20 had not yet received Roon Ready certification. When it does, you will also be able to stream DSD to the BR-20 via Roon, something you cannot do with the BDA-3.14.
Maximum resolution of the BR-20's internal DAC is 24-bit/96kHz via TosLink; 24/192 via coaxial S/PDIF, AES, and HDMI; and 32/384 via USB and the streamer module. The BR-20 supports DSD, in both native and DoP (DSD over PCM) formats. Maximum resolution is DSD64 via HDMI, DSD256 via USB, and DSD128 via the streamer module.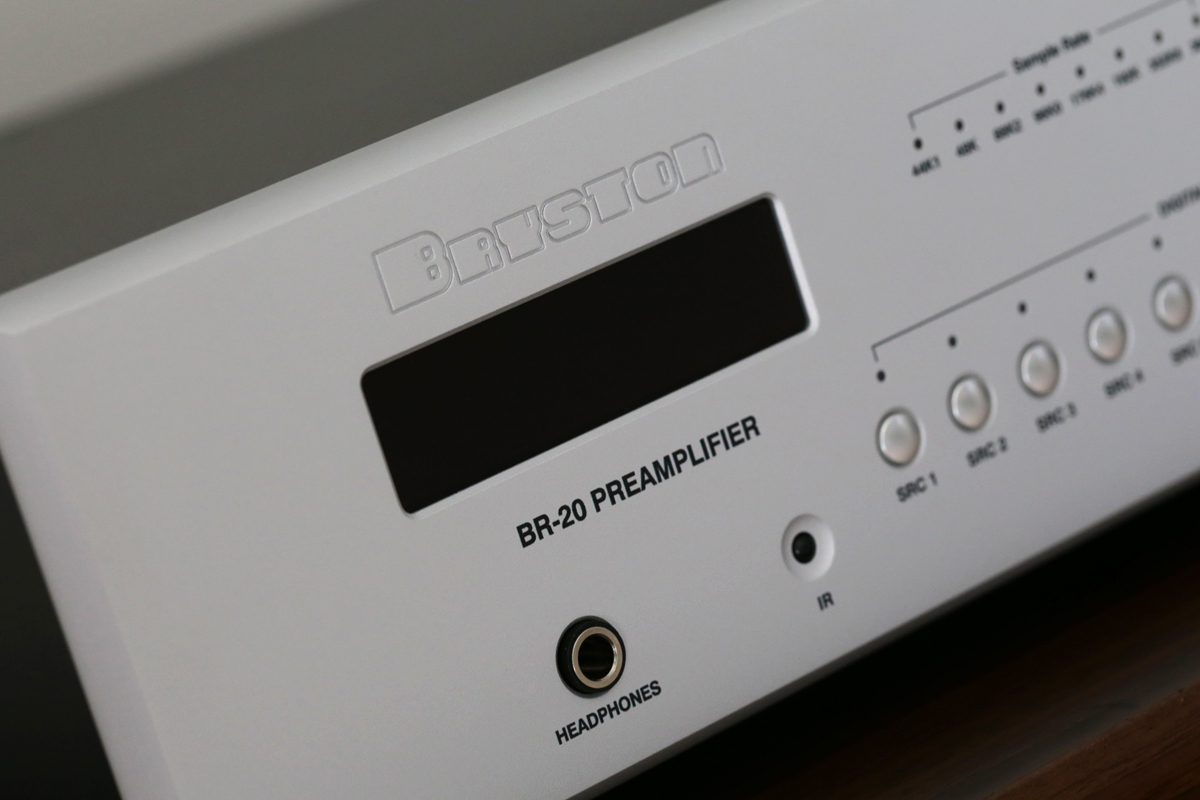 On the left side of the front panel is a 1″H x 3″W, black-and-white, context-sensitive LCD that shows volume level, input name, song and artist metadata, and file format and resolution. Information in the display does not scroll horizontally, so song and artist names are sometimes truncated. Below the screen is a 6.3mm, single-ended headphone output, and to its right the IR receiver for the remote control. To the right of the IR receiver is a bank of ten pushbuttons for selecting digital sources, and another bank of four buttons for selecting analog sources.
Above those pushbuttons are three banks of LEDs. A bank of six LEDs shows the sample rate for PCM data; a bank of two confirms that the DAC has locked onto the signal and indicates upsampling status; and a third bank of four shows the sample rate of DSD signals. To the right of those LEDs are two buttons for adjusting channel balance in 0.5dB steps, and the large volume knob, which is surrounded by a ring of 36 tiny LEDs that show current volume level. Below the volume knob are mute and power/standby buttons.
The BR-20 comes with a solid-feeling metal remote control with on-off, volume-up/down, and mute functions; buttons for selecting digital and analog sources; balance and phase buttons; and transport controls for use with a Bryston CD player.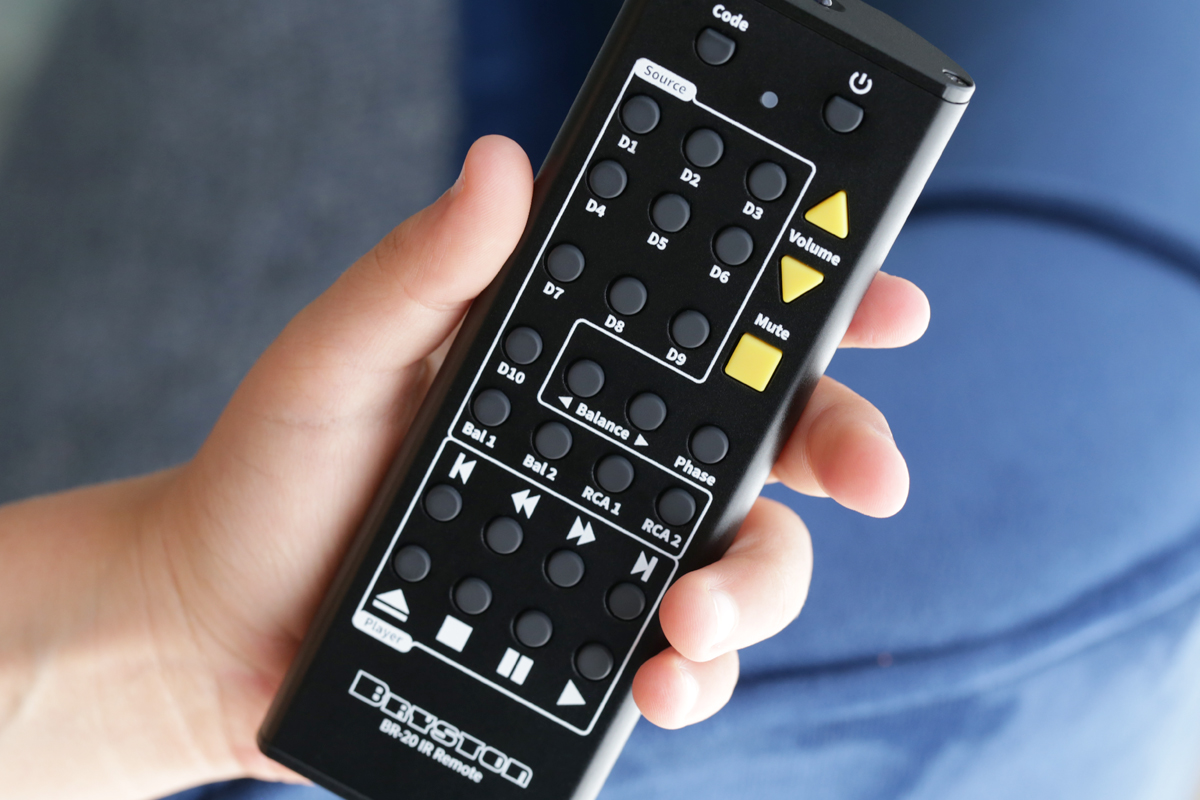 Setup and software
I connected the balanced inputs of my Elac Navis ARF-51 active floorstanding speakers ($4599.96/pair) to one of the BR-20's two pairs of balanced outputs using 2m and 4m XLO Pro XPA-2 XLR cables. Since the BR-20 lacks Wi-Fi, and my network router is in my second-floor office, I connected the BR-20's Streaming and SMC Ethernet ports to a Google Wifi access point.
No app is available—or needed—to use the BR-20's streamer. Instead, the BR-20 serves up a web user interface that Bryston playfully calls Manic Moose. That interface is showing its age—the date on the copyright notice at the bottom of the main screen is 2013. It's functional, but kind of kludgy.
Bryston plans to update the interface for the BR-20, BDP-3, and BDA-3.14, James Tanner told me via e-mail. "With the merger, we have access to all of Axiom's software expertise," he said, "so the interface will be changing as we go forward. I would say it's still about six months out."
Pending that release, and Roon certification, users will interact via the BR-20's streamer via Manic Moose, which hasn't changed much since I reviewed the BDA-3.14 a year ago. I've adapted the following description from that review.
To access the interface, type my.bryston.com into the address line of any web browser on a smartphone, tablet, PC, or Mac. Up will come a webpage showing all the Bryston components on your home network—choose the BR-20, and you'll see the Dashboard.
The BR-20 serves up a mobile version of the interface for smartphones, and a desktop version for PCs, Macs, and tablets. Tablet users should keep their device in horizontal orientation to keep the view less cluttered. iPhone and iPad users can add a link to the Manic Moose interface to their device's home screen by tapping the Sharing icon at the top right of the Safari browser screen and choosing the Add to Home Screen option.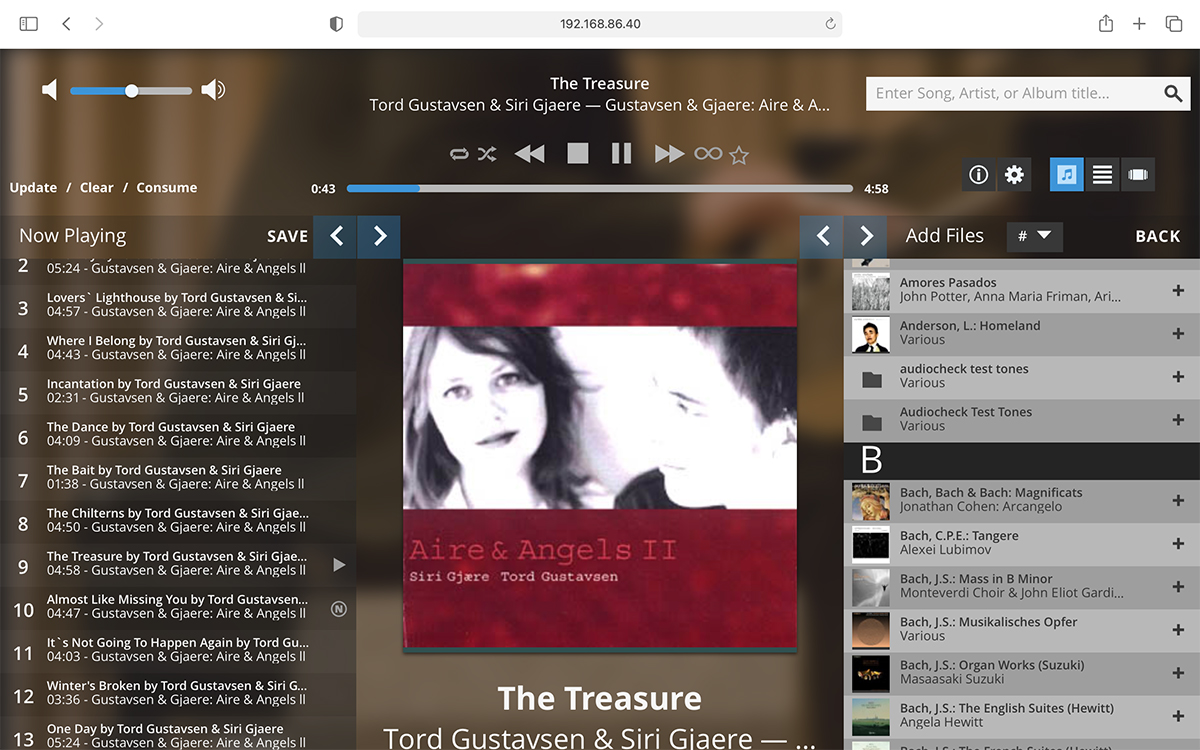 At the top of the Manic Moose Dashboard are a volume-control slider, and transport controls for playing music in the current queue. Lower on the screen is the Playback Method button, which calls up a drop-down menu with three streaming options: MPD, for using the Media Player app that's part of the Manic Moose UI; Shairport Sync, for streaming to the BR-20 via AirPlay; and Bradio, for selecting the BR-20's Internet Radio function. A Roon Ready option will be added when the BR-20 is certified.
In the top right corner of the Dashboard is the Media Player button, with volume and transport controls at the top. An Add Files pane lets you view the contents of USB and network drives by Drive Name, Folder, Genre, Artist, Album, Playlist, and other parameters; at the bottom of this pane are buttons for Tidal, Qobuz, and Internet Radio. The first time you choose Tidal or Qobuz, you are prompted to enter your username and password—after that, you'll see a menu where you can choose content from your selected service. To add a playlist, album, or track to the play queue, just click the + sign next to your selection. You can tap an album or playlist to see its contents, then add individual tracks to the queue. When you're done, you use the transport controls at the top of the screen to initiate playback and navigate the queue.
I encountered a couple of weirdnesses using the BR-20's streamer. On some (but not all) multi-disc albums stored on my SSD, Manic Moose displayed and played tracks out of order. These were all albums I'd purchased from download stores, not ripped CDs. With a two-disc set, Manic Moose played Disc 1, Track 1; then Disc 2, Track 1; then Disc 1, Track 2; then Disc 2, Track 2, etc. Bryston engineer Chris Rice examined the albums, and concluded that the problem arose from the filenames provided by the recording label. I found that interesting, because that would imply that Manic Moose is basing track order on filenames rather than metadata. Roon and Audirvāna play all these albums with tracks in the correct order. So does my NAD C 658 streaming-DAC preamp. Rice said he'd "investigate a fix" for the problem.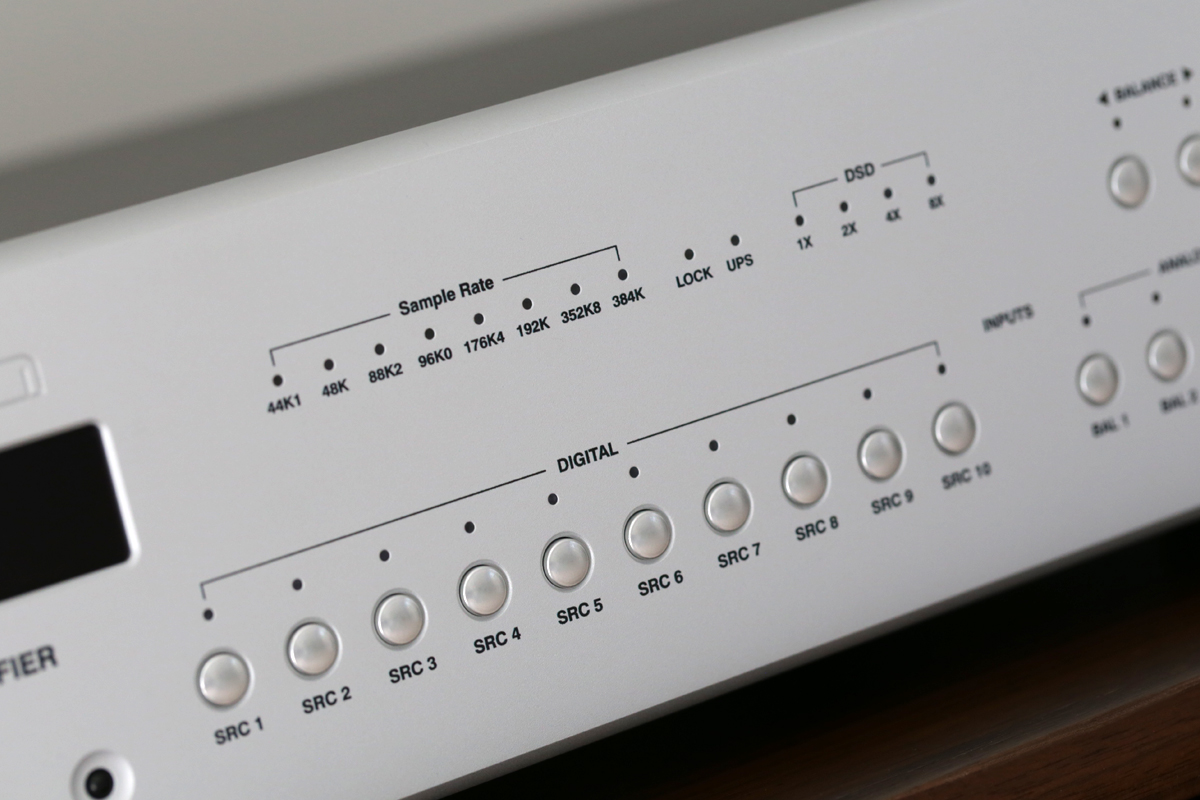 The other irritation was Manic Moose's slow response in loading my favorite Qobuz albums. I have a few hundred favorites, and even with a very fast Internet connection (north of 500Mbps), it took over 30 seconds for the BR-20 to load them. That would be a minor irritation if I wanted to load entire albums into the playback queue. But if I wanted to select specific tracks from an album and then add tracks from other albums, every time I backed out of one album to view my Qobuz collection, Manic Moose would have to reload the list all over again, which would mean another 30-second wait. Annoying! Also, Manic Moose's Qobuz client has limited functionality. For example, you can't filter new releases by genre, as you can with Roon and with Qobuz's desktop and mobile apps.
During my listening I used Manic Moose to stream music from Qobuz, as well as to play CD-resolution, high-rez PCM, and DSD albums stored on a 500GB Samsung SSD attached to one of the BR-20's USB accessory ports. But for most of my listening, I connected my mid-2015 Apple MacBook Pro to the BR-20's USB audio port, and played music using Roon 1.8 and Audirvāna 3.5.46 software.
Listening out loud
If anyone doubts the significance of the BR-20's impressive S/N and THD specs, I'm sure a short listen would convince them. Those numbers mean a lot. They convey the almost-complete absence of artifacts that mask fine detail. With the BR-20's volume control turned high enough to deliver high output levels in my listening room, I heard no noise at all with my ear right next to the tweeter on my left-channel speaker. None.
Throughout my listening, I was awestruck by the BR-20's amazing microdetail. With familiar vocal and instrumental music, I heard nuances of expression that had escaped my attention before now. This heightened the emotional impact of whatever music I was hearing. It made music more communicative. Macrodynamics were effortless and completely natural. When the music called for it, the BR-20 scaled up to deliver muscular, authoritative sound.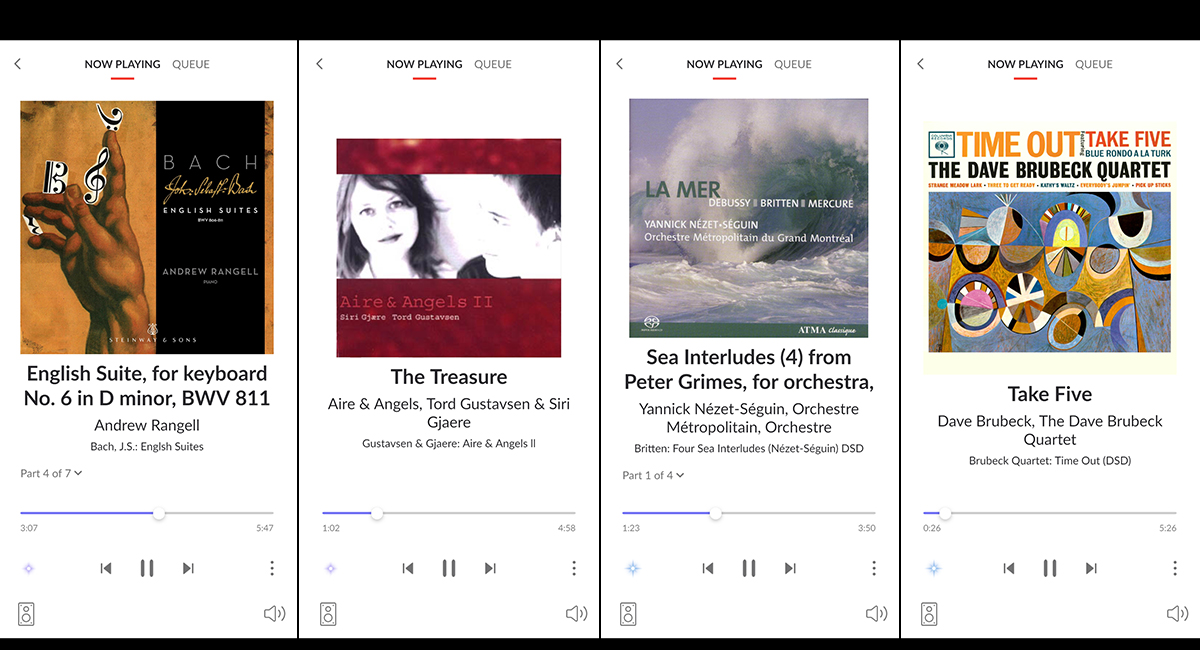 I was also gobsmacked by the BR-20's ability to extract spatial cues from familiar recordings. Not only did it reveal the acoustic character of recording venues, it also presented aural images with almost uncanny three-dimensionality. Aural objects weren't just precisely located on the soundstage; they had convincing breadth and depth, without ever seeming artificially holographic.
A scintillating performance of J.S. Bach's English Suite No.6 in D Minor for Keyboard, BWV 811, by pianist Andrew Rangell (16-bit/44.1kHz FLAC, Steinway & Sons/Qobuz), showed off the BR-20's speed and agility, and also its muscularity and heft. In the gentle opening of the Prelude, the BR-20's wonderful microdetail made it easy to visualize the exact amount of force Rangell was giving to each note. And I loved the way Rangell's pedaled legato notes decayed into the acoustic of the Shalin Liu Performance Center in Rockport, Massachusetts.
In the faster parts of the Prelude, Rangell's rapid-fire staccato notes had fantastic speed and clarity, without seeming at all spotlit. In his Bach recordings, Rangell manages to combine the crisp articulation of a harpsichord with the heft of a modern piano, and the BR-20 really conveyed this. Rangell's left-hand accompaniment in the lower octaves had marvelous authority.
The same virtues were apparent in the later movements. I admired the subtlety with which the BR-20 reproduced Rangell's delicate playing in the gentle Sarabande, and the combination of speed and authority in the rapid-fire Gigue. All these virtues were perfectly summed up in the mighty rolled chord that ends the work. It sounded big and muscular, each note clearly defined but part of an organic whole.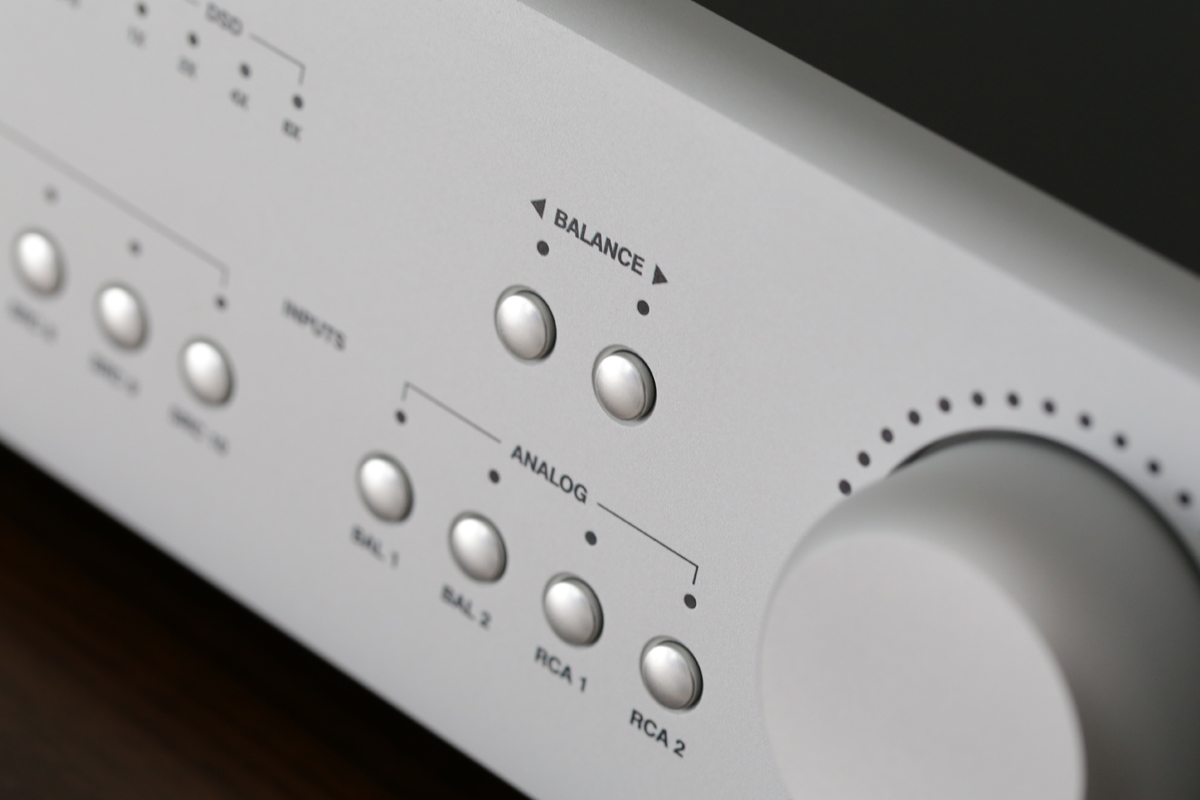 One of my favorite albums almost nobody knows is Aire and Angels II by the Norwegian jazz singer Siri Gjære and pianist Tord Gustavsen (16/44.1 ALAC, C+C Records). The album combines original songs by both of them with Gustavsen's settings of poems by the English poet Rupert Brooke.
One of the Brooke settings is "The Treasure," about the mysteries of motherhood. Through the BR-20, I could hear Gjære pursing her lips as she formed consonants, her slightly nasal inflection of some vowels, her breathing at the end of a phrase (or sometimes in the middle). But it wasn't just the BR-20's rendering of this fine detail that wowed me. It was the way it brought Gjære's exquisite word painting into the foreground—the way she lengthened some phrases, or softened her voice, or added a little quaver to the beginning of a phrase or a whispery close at the end of a phrase, or when she shifted pitch ever so slightly to draw attention to a lyric. The BR-20 presented these details without pushing them forward—they were just there. The presentation was close and intimate, exactly what this song calls for. Gjære's voice has a tender, ethereal quality, and the BR-20 captured this. But her voice also sounded corporeal, like a real flesh-and-blood human being. It was if she was in the room, in the center of the soundstage, singing to my wife and me—for us alone.
Behind her was Gustavsen, one of my favorite pianists. As with Rangell's performance of Bach's English Suites, I could sense the exact amount of pressure he was giving to each note and phrase, which made his beautiful accompaniment more moving and communicative.
There are so many things I admired about the way the BR-20 rendered Yannick Nézet-Séguin's performance of Benjamin Britten's Four Sea Interludes with the Orchestre Métropolitain du Grand Montréal (DSD64, Atma Classique) that I hardly know where to begin. This is a close-up recording, with amazing instrumental detail.
I loved the way the BR-20 presented the varied pressure the violinists applied to their bows as they played a little descending motif during the brooding, mysterious first movement, "Dawn." Later in the movement, I was struck by the dynamics during the ominous counter-theme played by tuba, trombones, and bass drum. The BR-20 provided a seemingly infinite number of gradations as this passage grew inexorably louder. Again, microdetail was amazing. The BR-20 clearly differentiated the initial rushes of air from the tuba and trombones from the sustained brassy notes.
In the cacophonous fourth movement, "Storm," what stood out for me was the BR-20's transparency during the big wall-of-sound passages. The sound was dramatic, and not the least congested or mushed together. And I was bowled over by the superb front-to-back layering: strings arrayed across the front, brass and woodwinds behind them, and percussion instruments at the rear. Throughout this recording, I could hear every sound reverberating through Montreal's 53,800-square-foot Église du Très-Saint-Nom-de-Jésus, where the recording was made.
Comparison
I compared the BR-20 with another fully balanced Canadian-made DAC-preamp, exaSound's e32 Mark II ($2499, discontinued), which has been replaced by the e62 ($2799). The only difference between the two is that the e62 can play DSD512 files; the e32 Mark II maxes out at DSD256. Both are straight DACs, with no streaming capability. But exaSound offers a matching Roon Ready streamer, the Sigma, for $750.
For this comparison, I connected my MacBook Pro to the e32 Mark II's USB input, and played music using Roon and Audirvāna. As I had done with the BR-20, I connected the exaSound DAC to my Elac Navis ARF-51 active speakers' XLR inputs with XLO Pro XPA-2 interconnects. Before listening, I matched the two components' output levels to ±0.5dB with a pink noise test tone and handheld sound pressure meter.
I could happily live with either the BR-20 or e32 Mark II/Sigma combo for the rest of my days; both sounded wonderful. But I preferred the Bryston. That's to be expected, as the BR-20 costs $2596 more than an e62/Sigma bundle, which exaSound sells for $3399.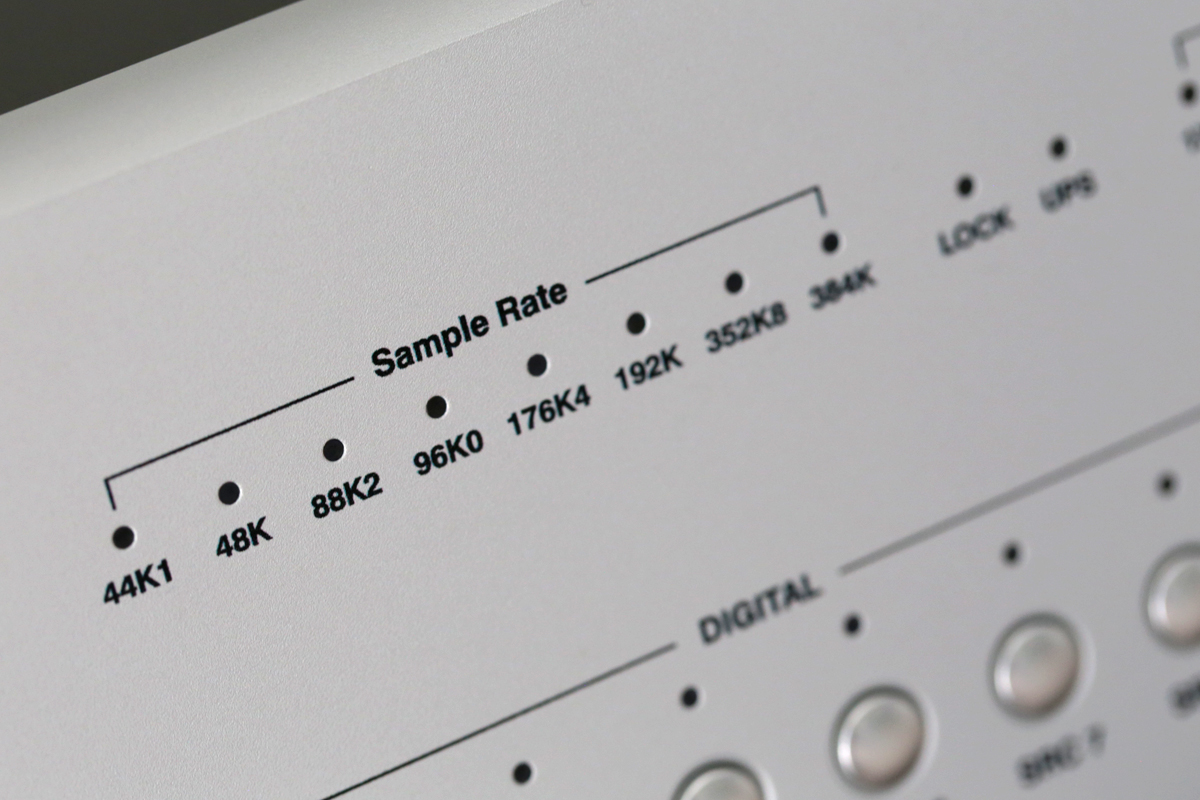 The e32 Mark II presented Rangell's playing of the gentle Sarabande in a very straightforward and honest manner, with lovely ringing clarity throughout the piano's entire tonal range. Microdynamics were slightly better on the Bryston, so that I was more aware of Rangell's varied legato touch and pedaling. The Bryston also pulled more spatial information from this CD-resolution recording, so that I could more clearly hear the decay of Rangell's pedaled notes into that Massachusetts concert hall.
In the high-energy Gigue, the exaSound DAC sounded a bit less muscular than the Bryston. Rangell's arpeggiated chords were delineated a tad more clearly through the BR-20, especially his lower-octave left-hand chords. The BR-20 was also a bit more agile in the way it tracked Rangell's expressive crescendi and diminuendi.
"The Treasure" by Siri Gjære and Tord Gustavsen sounded gorgeous on the exaSound too. But subtle details, for example Gjære's forming of sharp consonants, sounded a little more added-on through the e32 Mark II, rather than an integral part of her voice. I also preferred the way the BR-20 conveyed Gjære's wonderful word painting—her expressive shifts in dynamics and pitch. Through the exaSound DAC, Gjære's voice was a little less ethereal, and also a little less corporeal. It didn't quite capture Gustavsen's subtle expressive touches on piano as well as the BR-20 did. Piano tone was also a tad fuller on the Bryston. Through the BR-20, the soundstage was a little more filled in, and aural objects a little more three-dimensional. The exaSound's presentation was a little more matter of fact.
Listening through headphones
Bryston makes the point that the BR-20 has a serious headphone amplifier. Rather than pulling the headphone output down from the main output stage, the BR-20 uses a dedicated op-amp for the headphone output. Sound quality isn't as good as with the BHA-1 headphone amplifier ($2295), Bryston says, but it's still very good. Bryston says the BR-20 "can drive demanding headphones with ease."
I wanted to hear this for myself, so I listened to some music through my HiFiMan Edition X V2 open-back planar-magnetic headphones ($1299). I wouldn't call the Edition X V2s "demanding." With an impedance of 25 ohms and a sensitivity of 103dB, for planars, they're pretty easy to drive. HiFiMan says they'll "work with virtually any smartphone or portable audio device."
The BR-20 drove them with aplomb, displaying the same virtues I enjoyed during my out-loud listening: dead-quiet operation, effortless dynamics, superb microdetail, and wonderful spatial presentation.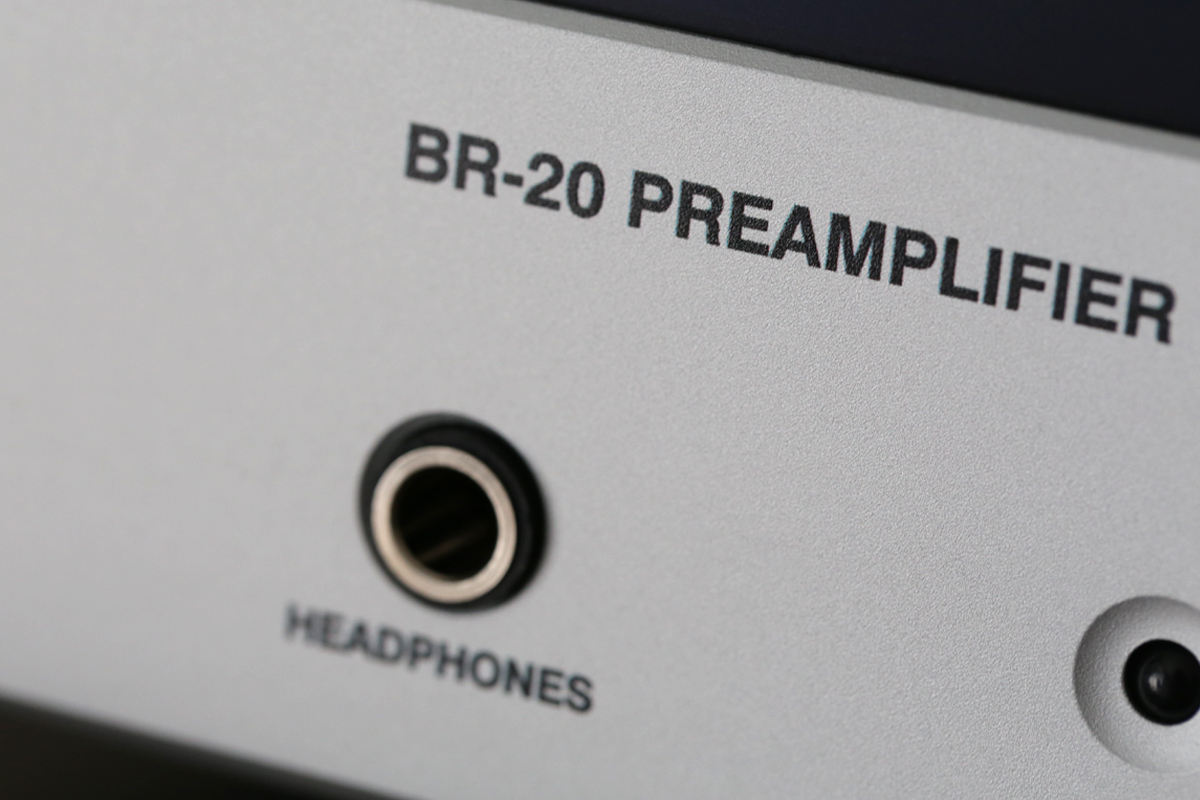 On "Take Five" by the Dave Brubeck Quartet from their Time Out (DSD64, Columbia/Legacy), the BR-20 clearly presented the initial blasts of air through Paul Desmond's alto sax during staccato phrases, and his smooth transitions in legato phrases. Joe Morello's drum solo showed off the dynamic capabilities of the BR-20's headphone amp. His beats on the snare and floor tom sounded big and effortless; and the initial impacts of the sticks on the drum heads were clearly articulated, and differentiated from the ensuing resonances of the drum bodies.
Through iFi Audio's micro iDSD BL DAC-headphone amp ($599.99), the sound was darker and more veiled. The initial toots of Paul Desmond's alto sax weren't as sharp or as well integrated into the notes that followed. Snare and floor tom beats in Joe Morello's drum solo weren't as fast or as finely gradated. The spatial presentation created by the BR-20's headphone output was larger and more transparent, more convincingly evoking Columbia Records' famed 30th Street Studios in New York, where this early stereo classic was recorded.
But let's keep things in perspective. While the Bryston is functionally much richer than the iFi unit, it costs ten times as much. In its price bracket, the micro iDSD BL is very highly regarded. If nothing else, this exercise shows that the BR-20 has a great headphone stage.
However, I ran into one annoyance. According to the section on the mute function in the BR-20's manual, "Mute does not affect the headphone or record outputs." The section on the headphone output says, "Main outputs are muted when headphones are connected." But on my review sample, the main outputs remained active when I connected headphones. If I engaged the mute function, the headphones were muted as well. Bryston says it has issued a firmware update that addresses this problem. Following the update, the main outputs will automatically mute when you plug in headphones, Bryston says.
Conclusion
I've raised a few operational concerns about the BR-20. Most are related to the Manic Moose interface, and these will affect only users who want to use the built-in streamer. As I've noted, Bryston plans to update that interface, which hopefully will make the BR-20's streamer easier to use. For Roon subscribers, those usability issues will be moot when the BR-20 receives Roon Ready certification.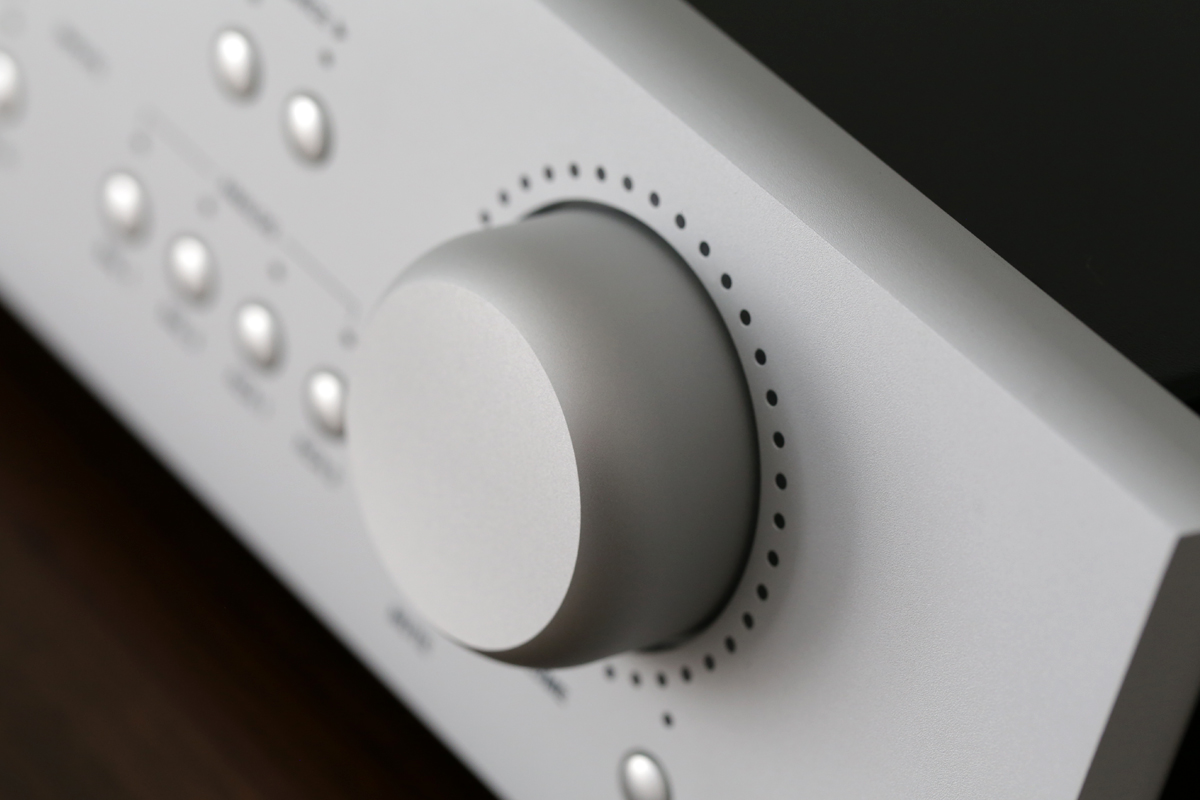 Sonically, I have nothing but positives to say about the BR-20. Quite simply, it's the most revealing and most musical digital source I've ever had in my system. (It's also the most expensive.)
I like my Elac Navis ARF-51 active speakers a lot, but I wonder whether higher-end speakers might reveal even more of the BR-20's goodness. With that in mind, we'll be running a second review of the BR-20 on SoundStage! Hi-Fi. For that review, we'll use a test bed more in keeping with the BR-20's capabilities. So stay tuned. We'll have lots more to say about the Bryston BR-20 on SoundStage!
. . . Gordon Brockhouse
This email address is being protected from spambots. You need JavaScript enabled to view it.
Note: for the full suite of measurements from the SoundStage! Audio-Electronics Lab, click this link.
Associated Equipment
Active loudspeakers: Elac Navis ARF-51
Sources: Apple MacBook Pro running Audirvāna 3.5.46 and Roon 1.8; Apple Mac Mini running Roon Core 1.8; Samsung 500GB SSD solid-state drive with an assortment of CD-resolution, hi-rez PCM, and DSD albums
Control devices: Apple iPad Mini 3, MacBook Pro, and iPhone 8; Google Pixel 4a 5G smartphone
DAC: exaSound e32 Mark II
Interconnects: XLO Pro XPA-2 (2m, 4m, XLR)
USB link: AudioQuest Cinnamon (2m)
Headphones: HiFiMan Edition X V2
DAC-headphone amp: iFi Audio micro iDSD BL
Network: Google Wifi four-node mesh
Bryston BR-20 Streaming DAC-Preamplifier
Price: $5995 USD.
Warranty: Five years parts and labor.
Bryston Ltd.
677 Neal Drive
Peterborough, ON K9J 6X7
Canada
Phone: (800) 632-8217, (705) 742-5325
Fax: (705) 742-0882
Website: www.bryston.com