It's often said -- usually about fashion -- that what's old becomes new again: every decade or so, flannel shirts and skinny jeans come back in style. That's the way Simaudio sees its ACE, the latest model in the Canadian company's value-oriented Moon Neo line ($3500 USD). ACE is an acronym for A Complete Experience, and Simaudio is pitching it as a contemporary extension of the stereo receivers that drove the hi-fi boom of the 1970s. And a complete system it is, housing a moving-magnet phono stage, DAC, network player/streamer, preamplifier, power amplifier, and headphone amp in a single, compact box. Just connect it to speakers, link it to your wired or wireless network, and plug in any legacy components you have lying around. The ACE is like having a whole hi-fi system up your sleeve.
The specified power outputs of the ACE's class-A/B amplifier are 50Wpc into 8 ohms and 85Wpc into 4 ohms. An ESS9010 DAC supports up to 32-bit/384kHz PCM via USB input, along with DSD64, DSD128, and DSD256 files. Via a network connection, it can handle PCM up to 24/192 and DSD64 files. The ACE has a built-in aptX Bluetooth module, and comes with a plug-in antenna for Wi-Fi connectivity.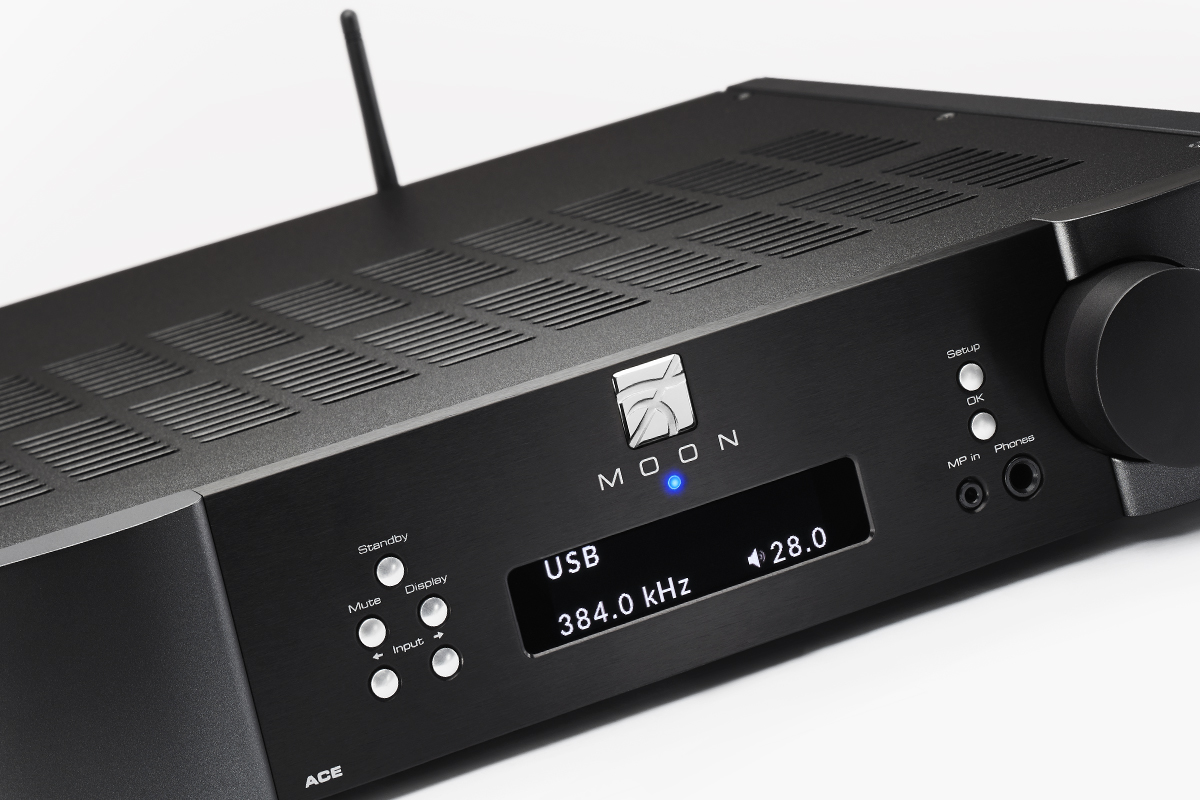 Like other Simaudio components, the ACE offers substantial build quality and eye-catching design. The left and right "cheeks" of its all-black metal case (it's also available in black with silver cheeks in some markets) curve inward to a central, slightly recessed front panel with an OLED screen that displays the artist, album, track title, format, and sample-rate info for audio streamed via the ACE's MiND network module. Buttons are provided for input selection and setup, and the large volume knob at the left glides smoothly when turned to adjust the gain in 0.5dB increments. Also on the front panel are a 1/4" headphone output jack, and a mini-jack input for connecting a smartphone or tablet. The ACE measures 16.9"W x 3.5"H x 14.4"D and weighs 24 pounds.
The extensive suite of connections on the ACE's rear panel includes LAN and USB ports; two each coaxial digital, optical digital, and analog line inputs; and a phono input and turntable ground screw. Outputs include a pair of multiway speaker connections, and a preamp output that can also be used to hook up a subwoofer (though the ACE's setup menu provides no low-pass filtering). For custom installations, the ACE has RS-232 and IR connections, as well as SimLink input and output jacks for operating other Simaudio components (e.g., a CD player and/or DAC) using the ACE's remote control.
Speaking of that IR remote handset, it's thin and sleek, with a rubbery surface to prevent skidding when placed on a smooth surface. The keypad has a clean layout with 31 rectangular buttons, all the same size; a few controls have "punch through" capability, to operate the ACE's MiND streamer module. The remote's range of operation was excellent -- I could control the ACE by bouncing commands off the front wall of my room.
Setup and use
Setting up the Moon Neo ACE is made easy with Simaudio's Quick Start Guide, a card pack covering in detail all aspects of the product, from rear-panel connections to network setup and controller-app features. After connecting my Pioneer BDP-88FD universal Blu-ray player to the ACE's analog and coaxial digital inputs, I plugged my Pro-Ject Debut turntable into the phono connection and ran an Ethernet cable from my powerline adapter to the ACE's LAN port. Although I didn't test this function, either of the ACE's analog inputs can be set as a home-theater bypass for a multichannel system, allowing you to adjust the volume using your A/V processor's remote control. Simaudio suggests using Asset UPnP as media-server software for DLNA streaming, but I used JRiver Media Center 21 on my Apple MacBook Pro and encountered no hiccups. The main speakers used for my evaluation were GoldenEar Technology Triton Five towers, with MartinLogan ElectroMotion ESL X towers briefly swapped in for comparison.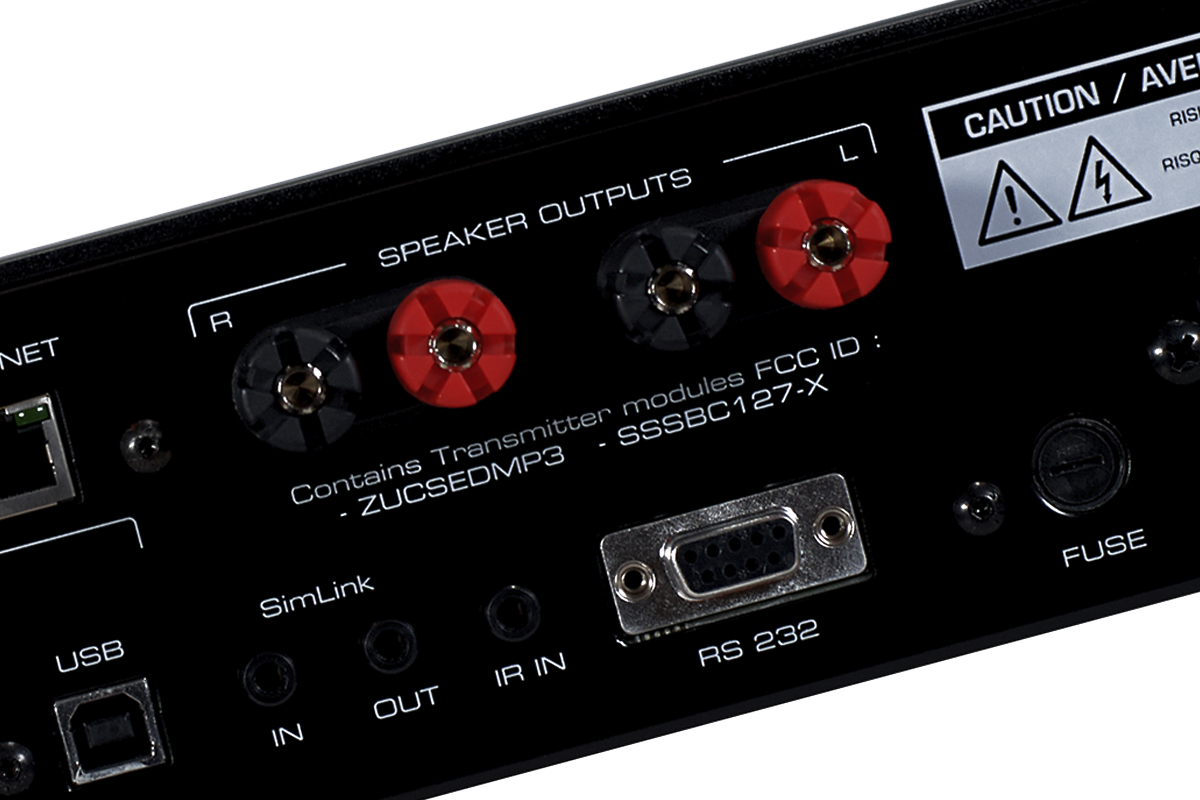 Simaudio's MiND app (iOS/Android) can be configured to stream from the Tidal, Deezer, and Qobuz music services, and can link to VTuner and TuneIn Internet Radio accounts. The app is comprehensive and easy to use: you simply link to the MiND-enabled device on your network, rename the zone (e.g., Living Room), then select Music Service, Web Radio, Local Library, or UPnP Media Server for playback. The main playback screen provides a window displaying album art and an elapsed-time slider, along with file-format and sample-rate info for the track playing. If you like, the main screen can also be set to display the input selected, playlist editing, playback control (play, pause, track skip), and volume setting.
Sound
I began my listening by comparing the performance of the ACE's built-in DAC with the analog output of my Pioneer universal player. In "Don't Let It Bring You Down," from Neil Young's Live at Massey Hall 1971 (CD, Reprise 43327), Young's reedy voice sounded a tad less strident through the ACE's DAC. There was also a better balance of his voice and acoustic guitar -- the latter sounded warm and full as he strummed open chords in the chorus.
The ACE's smooth sound carried over when I listened to "Opening," played by the trio of John Abercrombie, Dave Holland, and Jack DeJohnette on Gateway 2 (CD, ECM 1105). The overtones of the softly chiming bells at the beginning sounded slightly less grainy with the ACE handling digital-to-analog conversion. Also, Holland's double bass came across as simultaneously fluid and tight, while DeJohnette's urgent snare-drum fills had a crisp, precise texture.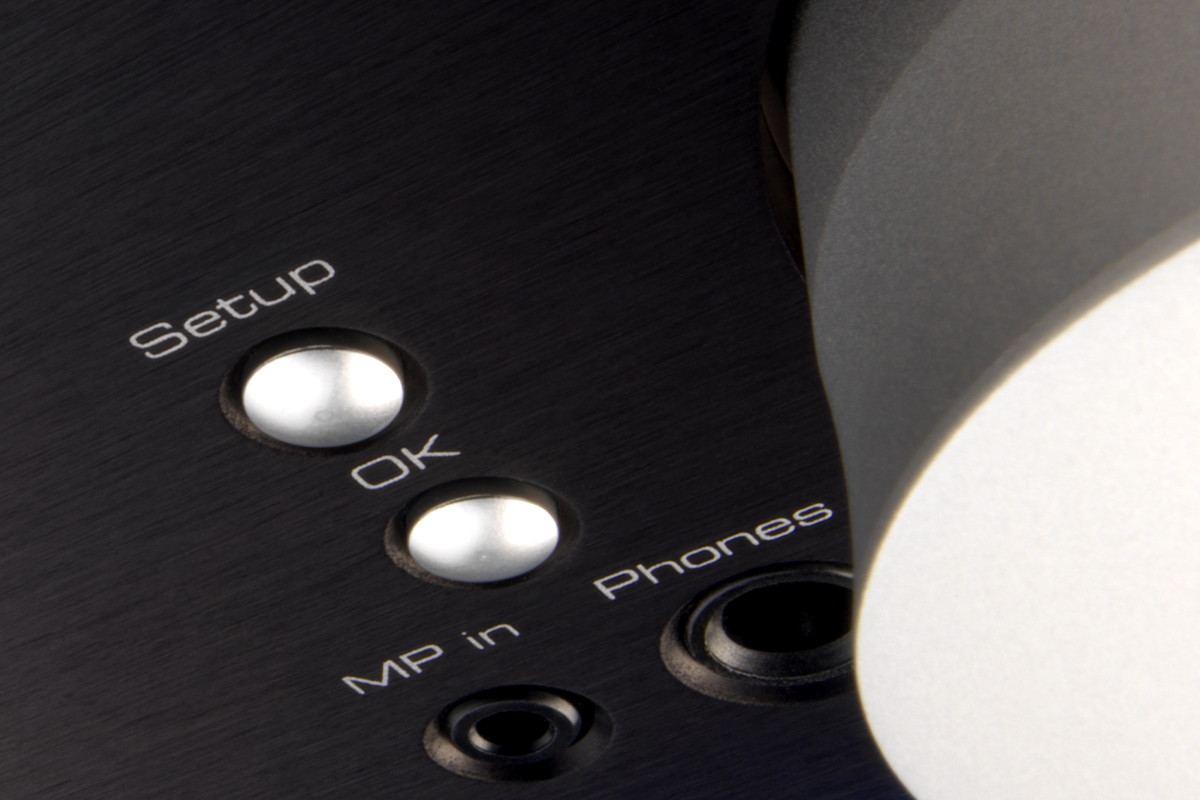 Firing up the MiND app, I next streamed "Goose Snow Cone," from singer-songwriter Aimee Mann's latest, Mental Illness (16-bit/44.1kHz FLAC, Superego/Tidal). This track, too, opens with bells, which sounded crisp and lively as they swooped in a circular motion across the soundstage. Mann's voice had its characteristic dryness, but there was also a sweetness to her tone that I found engaging. And when the bass guitar and cello enter a few bars later, the ACE reproduced both with a fullness and ease that allowed me to hear the separation between the two in the mix.
The ACE's clear, dynamic sound also worked well for And the Darkest Hour Is Just Before Dawn, from In My Arms, Many Flowers, by experimental composer Daniel Schmidt (16/44.1 FLAC, Recital Program/Tidal). This piece balances slightly dissonant strings against the sound of a gamelan ensemble. Through the ACE, the strings had a delicate, finely layered quality as they rose and fell in volume, while the metallic bite and long decay of the gamelan percussion sounded vivid and three-dimensional.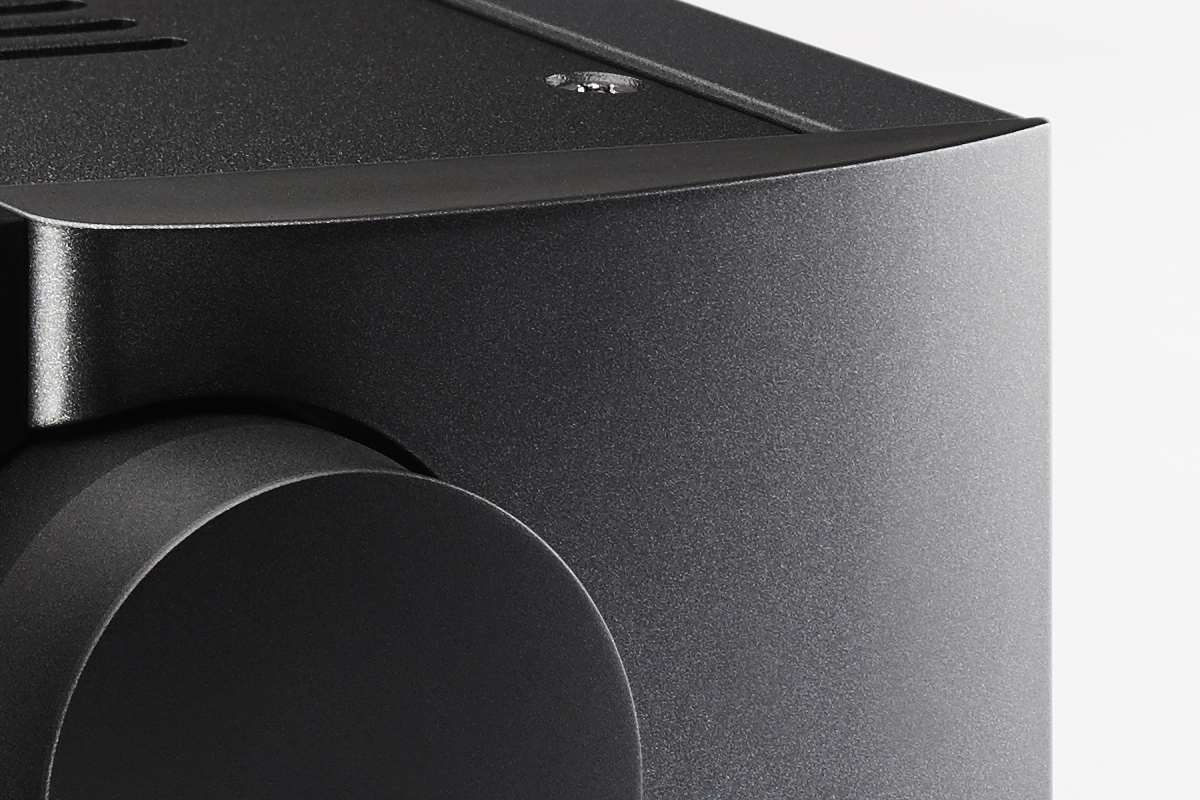 For something a bit louder, I cued up "Nectarines," from the EP Nuits Sonores (16/44.1 FLAC, Eglo/Tidal), a techno track by British producer Floating Points (aka Sam Sheperd). The song's four-on-the-floor beat had a tight envelope, and its sinewy bass line sounded full and well defined. Layers of squelchy synths had a dynamic presence as they meandered in and out of the mix, and the ACE barely blinked when I cranked up the volume to nightclub level: the bass retained its foundational quality, and the synths didn't become strident.
To evaluate the ACE's phono stage, I rummaged through my vinyl stacks and pulled out Peter Gabriel's third self-titled album, nicknamed "3" (1980). In "I Don't Remember," the bass guitar, or Chapman stick, or whatever it is, sounded strong and deep, while Jerry Marotta's drums had good dynamic snap. "And Through the Wire" also shone: Gabriel's voice had a powerful presence, and the song's skronky, 1980s-era synths were cleanly rendered. Also, cowbell -- lots of it!
Comparison
To hear how the Moon Neo ACE fared against its competition, I compared it with a Hegel Music Systems Röst integrated amplifier (about $3000). Through the Hegel, the acoustic guitars in the Aimee Mann track had slightly better density, and the separation of Mann's and the backing voices also seemed incrementally better. Otherwise, it was a draw. With And the Darkest Hour Is Just Before Dawn, the strings had a bit more warmth and ambience through the Röst; the ACE's sound was slightly drier.
When I played the Floating Points track, both models conveyed powerful bass and could hit loud volume levels with ease. I wasn't surprised to hear that beats felt slightly snappier through the Röst, which excels at ultraclean delivery of the transients of plucked acoustic-guitar strings or crisply closed hi-hat cymbals. As for the ACE's overall sound, I characterize it as dynamic, with a compelling balance of smoothness and precision. Those qualities also extended to its playback of vinyl -- a feature the Röst lacks.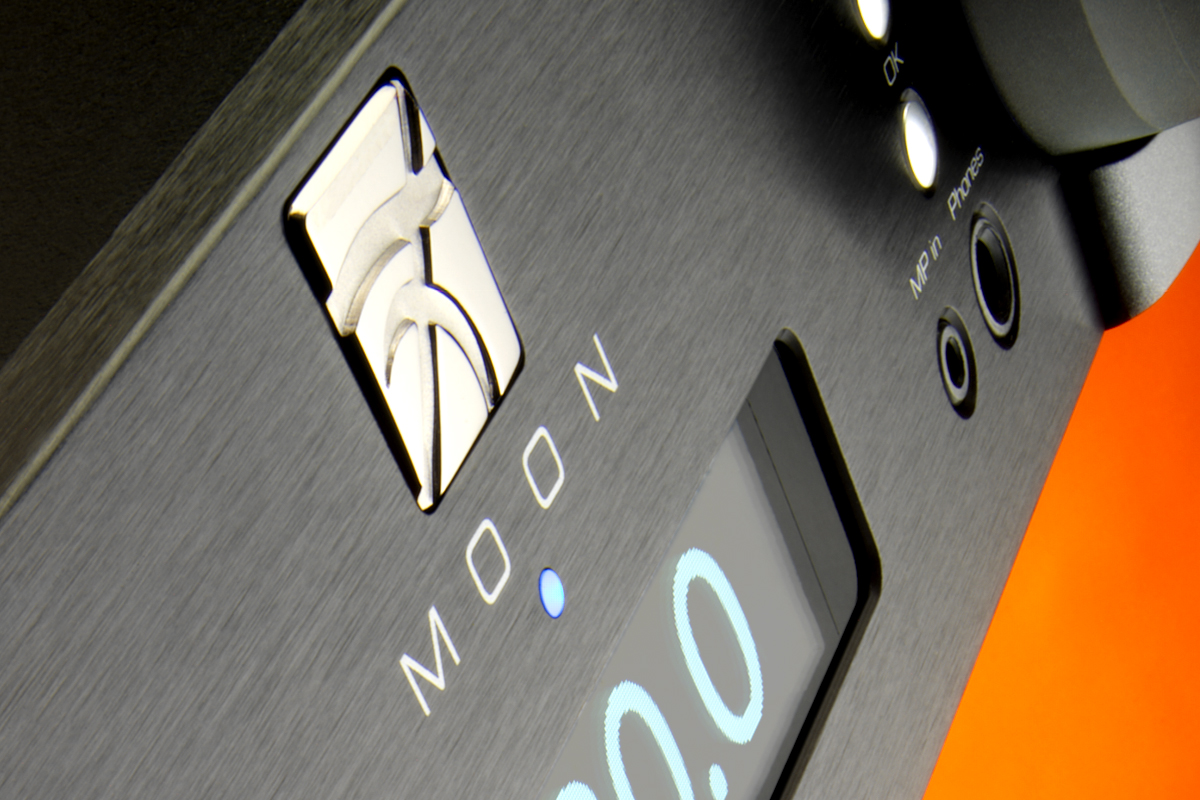 Listening again to both components through the MartinLogan towers, with the Röst I heard a bit better ease in the vocals in the Aimee Mann song. But again, the techno track's bass was more muscular through the ACE, and I was impressed by the Simaudio's ability to bring out the shifting, spatially intricate qualities of Floating Points's mix.
Conclusion
I waited a long time to get my hands on a review sample of the Moon Neo ACE. Why? According to Simaudio, the ACE is their most popular product -- they sell them as fast as they can build them in their Quebec facility. Now, having lived with one, I can easily see why: the build quality is great, the sound quality is great, the ACE has a wide array of analog and digital inputs to support everything from networked computers to turntables, and Simaudio's MiND controller app is sophisticated and easy to use. If the Moon Neo ACE is Simaudio's attempt to create the modern equivalent of a stereo receiver from hi-fi's golden age, they've aced it.
. . . Al Griffin
This email address is being protected from spambots. You need JavaScript enabled to view it.
Associated Equipment
Sources -- Pioneer BDP-88FD universal player; Pro-Ject Debut turntable with Clearaudio Aurum Beta/S MM cartridge; Apple MacBook Pro laptop computer running Apple Music, Tidal, and JRiver Media Center 21; Apple iPhone 6 and iPad 2
Speakers -- GoldenEar Technology Triton Five, MartinLogan ElectroMotion ESL X
Integrated amplifier -- Hegel Music Systems Röst
Speaker cables -- Monster Audio S14-2RCL
Analog interconnects -- AudioQuest Victoria (RCA)
Simaudio Moon Neo ACE DAC-Streamer-Integrated Amplifier
Price: $3500 USD.
Warranty: Ten years parts and labor.
Simaudio Ltd.
1345 Newton Road
Boucherville, Quebec J4B 5H2
Canada
Phone: (450) 449-2212
Website: www.simaudio.com