Smartphones are the quintessential jacks-of-all-trades. Beyond their basic function (telephony), you can use them to surf the Web, shoot pictures and videos, play games, feed the parking meter, check your bank balance, navigate strange cities, and a million or so other applications.
Does the trades corollary follow? Are they masters of none? You can tap out an e-mail on your phone's screen, but you wouldn't want to write a novel on it. Smartphone cameras are fine for snapshots, but if you're a serious photographer, you'll want a serious camera.
Is music another function in which convenience trumps performance? Clearly, smartphone sound is good enough for most people, but many audiophiles aspire to something better. Witness the solid niche market in digital audio players (DAPs), as well as add-on portable DACs and headphone amps.
Flagship phone
LG is one handset manufacturer that claims to take sound seriously. Its new top-of-the-line phone, the G7 ThinQ ($750 USD), features a premium DAC, MQA compatibility, and DTS:X 7.1-channel virtual surround. Before discussing the G7's audio functions in detail, I'll quickly cover its other features.
Running Android 8.0 Oreo, the G7 ThinQ has dual-band Wi-Fi and Bluetooth 5.0 BLE with aptX HD support. At the bottom are a 3.5mm headphone output and a USB-C connector. In addition to 64GB of built-in storage, the G7 accepts microSD cards of capacities up to 2TB -- it can store a lot of music and other media. Below the volume buttons on the left of the phone is a button for activating Google Assistant voice control.
The G7 has two rear-facing 16MP cameras: one with a wide-angle (30mm equivalent) lens, the other with a super-wide (16mm equivalent) lens. The 16mm lens can be very useful for cramped interiors and big landscape vistas. I shot the living-room photos for "How I Simplifi'd My Hi-Fi" on the G7, and found its ultrawide option really helpful.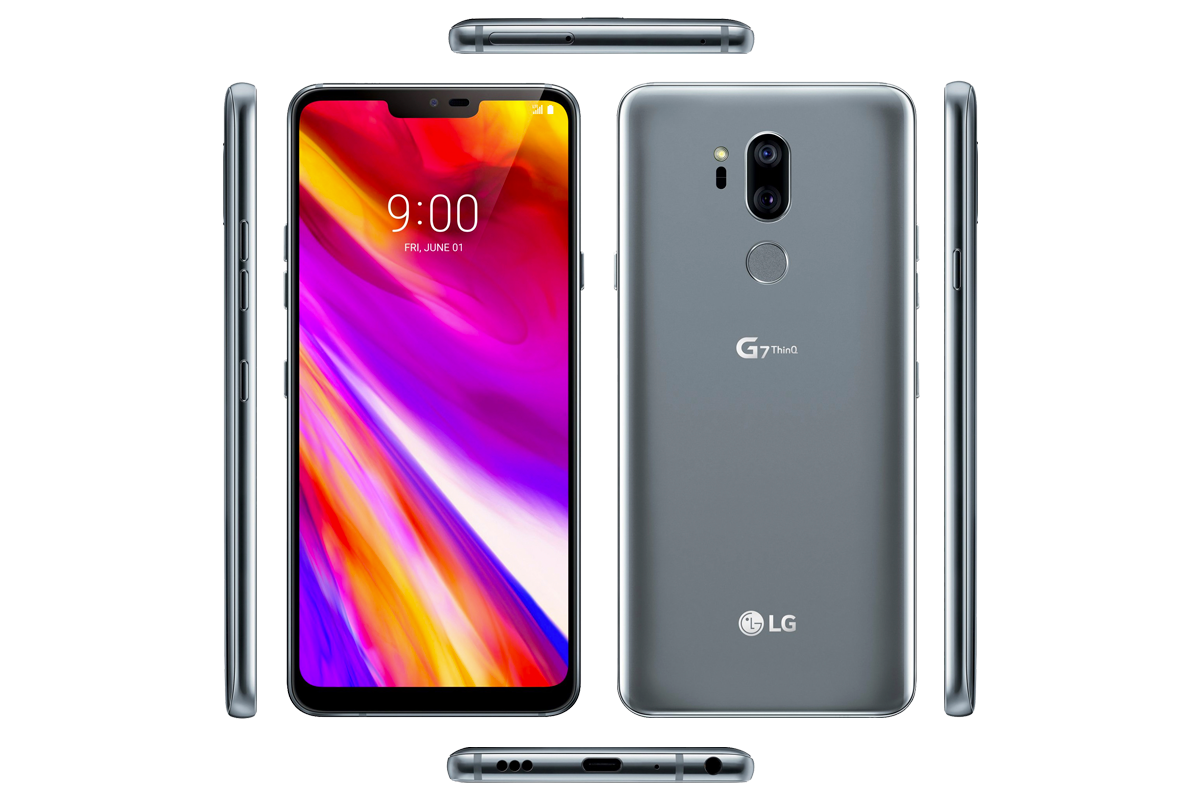 The G7 feels great in the hand, and its 6.1", 18:9 QHD+ LCD touchscreen is lovely to look at. In addition to the standard red, green, and blue subpixels, this 3120x1440-pixel display has white subpixels for increased brightness. Its specified light output is 850 nits, or 1000 nits in "boost" mode.
The phone is definitely pocketable, but the screen is big enough for video entertainment. During the review period I spent a couple of pleasantly unproductive hours watching YouTube concerts via Wi-Fi: an hour-long gig by the Punch Brothers at Boston's House of Blues, and another by The Bad Plus from the Moers Festival, in Germany. I'd obviously prefer to experience these concerts via my home setup or, failing that, on a tablet or notebook PC. But if you're traveling light, a YouTube concert on the G7 can be a great way to pass the time in an airport or hotel room.
Setup and software
Straight music playback piqued my interest in the G7 ThinQ. Like earlier flagship phones from LG, the G7 employs ESS Technology's ES9218P System-on-Chip (SOC), which integrates in one package a mobile DAC and 2V headphone amplifier. The chip supports PCM data to 32-bit/384kHz, and up to DSD256.
Below the Sound tab in the Settings app are some options you don't expect in a smartphone. Choose the Sound Quality and Effects option, and you go to a screen with buttons for activating DTS:X 3D Surround and Hi-Fi Quad DAC playback. Below that is a button that takes you to a screen where you can choose among three different digital filters: Short (linear phase), Sharp (fast rolloff, minimum phase), and Slow (slow rolloff, minimum phase). With Slow, the sound is more incisive but also a bit harder than the other options. With Short it's more spacious, but highs are a bit softer. With Sharp it's more matter-of-fact, but also a little less characterful. I liked the Short option the best, but this is definitely an area where your mileage may vary. These settings are overridden with MQA files -- in that case, the playback software sets the filter itself.
For my listening tests, I used NAD Viso HP50 closed-back dynamic headphones and HiFiMan Edition X V2 open-back planar magnetic 'phones. It might seem like a stretch to drive planars with a smartphone, but the Edition X is a low-impedance, high-sensitivity design that's unusually easy to drive, making it suitable for portable use.
After the standard setup process, I entered my Google login and password, then downloaded apps for Tidal and Qobuz from the Google Play store. I also loaded a 128GB microSD card with high-resolution files from my Mac Mini.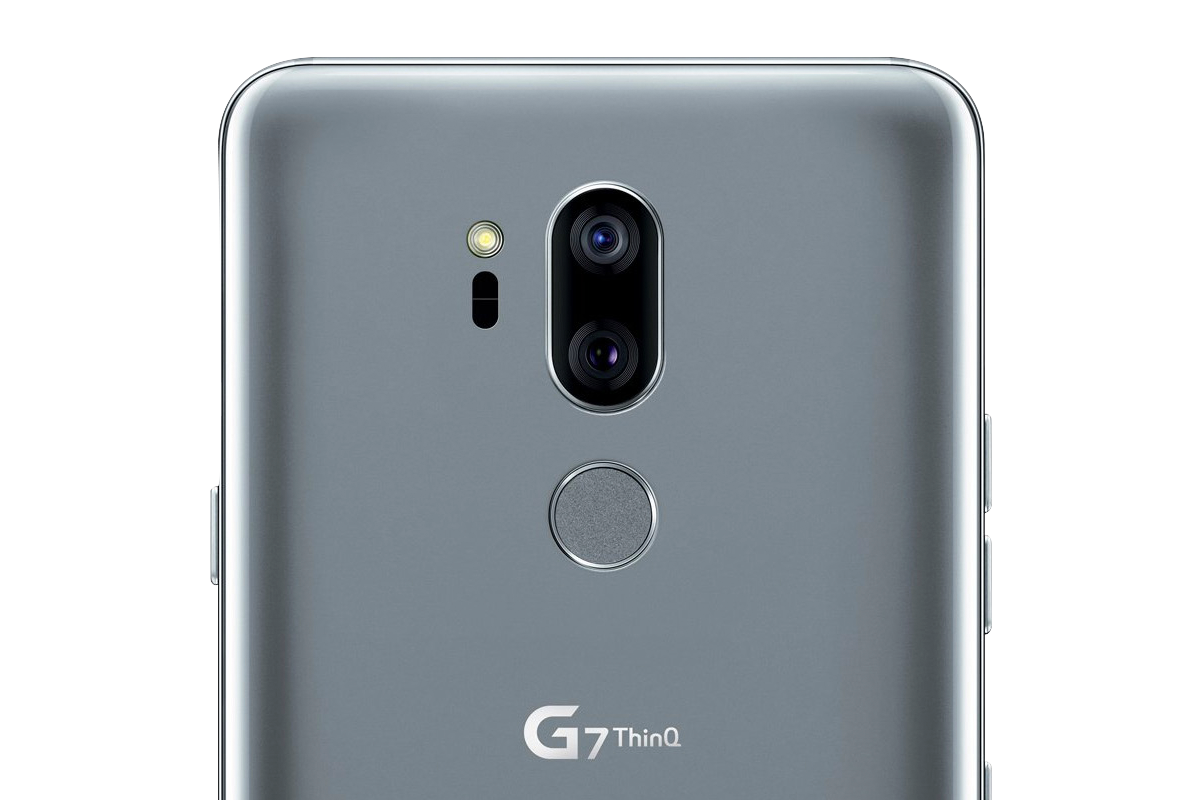 There was one bit of weirdness with the phone's Music player app, which is used for playing locally stored music. In the Album and Artist views, the app lists and plays songs in alphabetical rather than track order. On the Beatles' Sgt. Pepper's Lonely Hearts Club Band: 50th Anniversary Edition (24/96 FLAC, Parlophone/Universal Music), the first track listed is "Being for the Benefit of Mr. Kite," followed by an alternate take of the same song (it's on disc 2 of the CD edition), followed by "A Day in the Life" and then an alternate take of that song (also from disc 2).
Fortunately, there are easy workarounds. The simplest is to use the player's Folder view. It's not as pretty, but songs appear and play in the correct order. If you want something flashier, you can download a third-party app like BlackPlayer. This popular player is attractive and functional but doesn't support DSD (the G7's music player does) or always display album art, even though that information is correctly embedded in the file.
LG says it's aware of this problem with its Music app, and that it was fixed in a July firmware update. My review sample had the original firmware, but when I checked in late August, no updates were available in the Updates section of the Settings app.
Listening
I've configured Tidal and Qobuz to allow maximum resolution when streaming and downloading via Wi-Fi, but to scale back to a high-bitrate compressed codec when streaming over public wireless. (I hate surprises on my phone bill!)
My first serious audition of the G7 was through the Tidal app via Wi-Fi. I navigated to the Albums tab of My Music, and selected All Ashore, by The Punch Brothers (24/96 MQA, Nonesuch), a fabulous bluegrass quintet led by mandolinist and singer Chris Thile. My first thought was, "Wow, this phone is playing the album in Master (i.e., MQA) quality!" I hadn't expected that.
True, I'd saved the Master version of the album in My Music on my desktop setup. Tidal's desktop apps can perform MQA Core decoding, as can Amarra, Audirvana, and Roon. But as far as I knew, Tidal's mobile apps didn't support MQA, so I expected to hear a CD-quality version of this album on the G7. But to my delight, there was the "Master" tagline at the bottom of the Now Playing screen, confirming that I was hearing the hi-rez version.
As it turns out, on LG's four MQA-capable handsets Tidal's Android app now passes through MQA streams to be decoded by the phone's hardware. This recent development hadn't been officially announced when I was testing the G7.
All Ashore sounded glorious through the G7 and HP50s. The title track opens quietly, with Noah Pilkeny's plucked banjo on the left, and Thile's strummed mandolin at center right. As the song builds, Gabe Witcher's fiddle and Chris Eldridge's guitar fill in the right side of the soundstage; and just before Thile's voice enters, Paul Kowert's double bass fills in the center left.
The G7 rendered these instruments with wonderful clarity and naturalness, without adding an etched quality. As the song gathered momentum the G7 kept up, capturing the interplay of these supremely talented musicians -- not only the instrumental strands, but also Thile's lead vocals and his colleagues' harmonizing. So my second thought was, "Hey, this sounds really good. I could definitely live with this as my primary portable player."
Switching over to the Qobuz app, I cued up another recent favorite, Bye-Bye Berlin, an album of Weimar-era cabaret music by French chanteuse Marion Rampal and the Manfred String Quartet, with Raphaël Imbert filling in on bass clarinet and saxophones (24/44.1 FLAC, Harmonia Mundi). The G7 and HP50s captured the seductive tone of Imbert's bass clarinet, and beautifully tracked the dynamics of Rampal's rendition of Kurt Weill's "Youkali," highlighting her languorous delivery.
Swapping the HiFiMan Edition X V2s for the NAD HP50s took refinement to a higher level. With "All Ashore" and "Youkali," the big open-back planars produced a bigger soundstage than the closed-back dynamic cans. On these cuts, the G7 provided enough output to allow the planars' detailed, impactful bass to shine through.
Torture tracks
Clearly, the G7 was capable of very refined output that invited me to listen for hours on end. But could it kick ass? To find out, I cued up two very different tracks: a high-impact jazz piece and a 20th-century symphonic masterpiece.
"Silence Is the Question" is the last cut on The Bad Plus Joshua Redman (24/96 FLAC, Nonesuch), a 2015 album featuring American tenor saxophonist Redman and the power-jazz trio The Bad Plus. The piece begins tenderly, with an extended solo by bassist Reid Anderson followed by a magical entry by pianist Ethan Iverson, and a minute later by Redman playing quietly and drummer Dave King brushing the cymbals. From there, it builds inexorably. By the end of the track, Iverson is pounding out thunderous left- and right-hand chords in different time signatures, King is playing with feral intensity, Redman is performing impossibly rapid leaps through the scales, and Anderson is providing a rock-solid foundation to keep it all grounded. Preventing these strands from devolving into mush is a real challenge.
Through the Viso HP50s, the opening of "Silence Is the Question" was gorgeous. And the G7 kept pace as the intensity ramped up. The sound was dense -- that's the nature of this piece -- but not congested or compressed.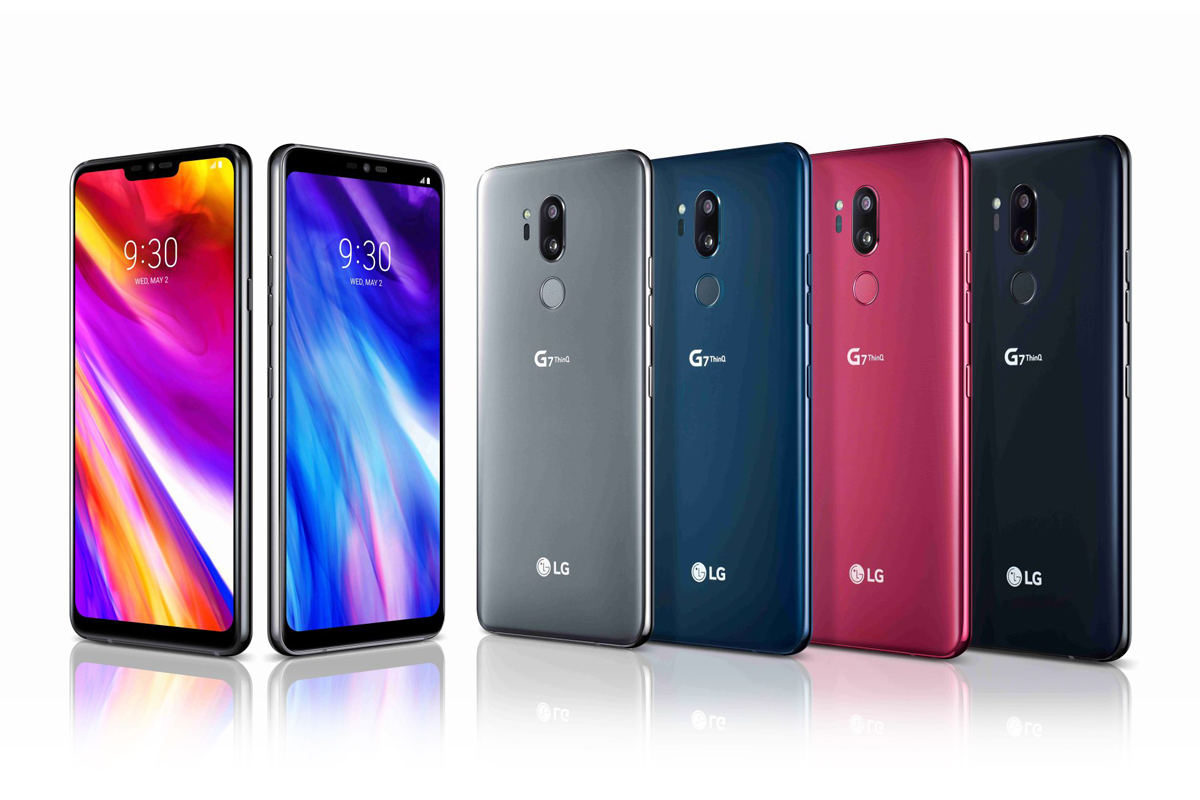 As I expected, the HiFiMan Edition X V2s sounded more refined and spacious. Anderson's bass solo at the beginning had more impact, Iverson's piano more sparkle. But as the piece built, I found the sound a little less involving. Powered by the G7, the HiFiMan planars could resolve the dense instrumental strands, but couldn't quite keep up dynamically.
The final movement of Shostakovich's Symphony No.5 poses similar challenges. It begins triumphally, with huge brass fanfares, massed strings, and pounding timpani. About four minutes in, everything becomes quieter, the mood alternating between anguish and resignation. There's a brief moment of bliss, then the mood darkens, woodwinds playing gently against menacing tam-tams and timpani. This leads to a shattering conclusion with strings, percussion, and brass all playing mezzo-forte, with barely camouflaged irony lurking beneath the superficial triumphalism.
The LG-NAD combo rode this emotional roller-coaster with aplomb. With a new remastering of a 1982 performance by the Berlin Symphony Orchestra (who played on the east side of the Wall) led by Kurt Sanderling (24/96 FLAC, Berlin Classics/Qobuz), strings and brass had wonderful bite, and timpani fabulous heft.
With the Edition X V2s I had to max the G7's volume setting to get satisfying output. Again, the sound was more spacious and refined than through the HP50s, with superior layering of orchestral textures, but it was slightly compressed compared to the HP50s -- I found myself wanting a bit more oomph.
My experience with the HiFiMan Edition X V2s and LG G7 ThinQ was complicated by an optional setting in the Sound Effects section of the Settings app. When you enable the HiFi Quad DAC option, the level is clamped at 75%. I could possibly have obtained more dynamic playback by defeating this option, but that would have negated part of the point of this review. I left this option turned on.
Comparisons
Apple iPhone SE: Apple has dropped the standard 3.5mm headphone jack from most of its handsets, but the iPhone SE has one. Along with its pocketable shape and size, this is one of the reasons I own it. Streaming the Shostakovich symphony from Qobuz at 24/96 through the NAD headphones, the iPhone had a bit more punch. But there was also more grain and glare, and less space around the instruments. I preferred the G7. My experience was similar with the HiFiMan Edition X V2s. The iPhone SE was more ballsy, but also more opaque.
AudioQuest DragonFly Red ($199.99): Connecting this micro-DAC-headphone amp to the G7's USB-C port via an AudioQuest DragonTail adapter resulted in a significant gain in output. Particularly through the Edition X V2 planars, the sound was more dynamic and exciting, but it was also harsher and more opaque. It would appear that the G7 has a more capable DAC than the DragonFly Red, but also lower output.
Comparing the G7 without DragonFly Red to the iPhone with DragonFly through the Edition X V2s, the G7 was smoother and more refined, but the iPhone-DragonFly combo was more dynamic. String tone was breathier through the G7, but brass had more bite with the combo of iPhone SE and DragonFly Red.
Listening to the Shostakovich through the Edition X V2s through both phones with the DragonFly Red connected, the G7-DragonFly combo was a bit more refined than the iPhone-DragonFly, with more transparent string tone and better layering of orchestral textures.
Pioneer XDP-100R ($700): Along with its Onkyo-branded sibling, this beautifully built music player was the first portable device to support MQA playback when it launched in 2016. As of mid-August 2018, MQA playback was limited to locally stored music, so streaming MQA via Tidal was not possible.
My loaner XDP-100R came with a folder full of MQA-encoded songs. Listening to "My Home Is in the Delta," from Muddy Waters' iconic album Folk Singer (24/192 MQA, Chess), the Pioneer had superior dynamics, both micro- and macro-, so that Waters's voice had more expression. The lower strings of his acoustic guitar had more body, and the attacks of his slide guitar were sharper. These differences were magnified when I listened through the HiFiMan Edition X V2s.
Switching to Qobuz, I had the same experience streaming Que Bom, featuring the Italian jazz pianist Stefano Bollani leading a stellar cast of Brazilian musicians (24/96 FLAC, Alobar). Through the HP50s, the Pioneer sounded more dramatic, and piano and percussion had sharper attacks. The LG sounded slightly compressed by comparison. Again, the differences were magnified with the planar headphones. The Pioneer was also better at conveying subtleties, delineating Bollani's chords and arpeggios better than the G7 smartphone.
Conclusion
The Pioneer XDP-100R player retails for $700 -- just a little less than the G7's $750. It has a separate amplifier chip, and weighs 32gm more than the G7. This increased heft could mean a bigger battery, more robust power supply, and superior shielding. Most important, it's a single-purpose device. So it's no surprise that it beats the G7 in sound quality.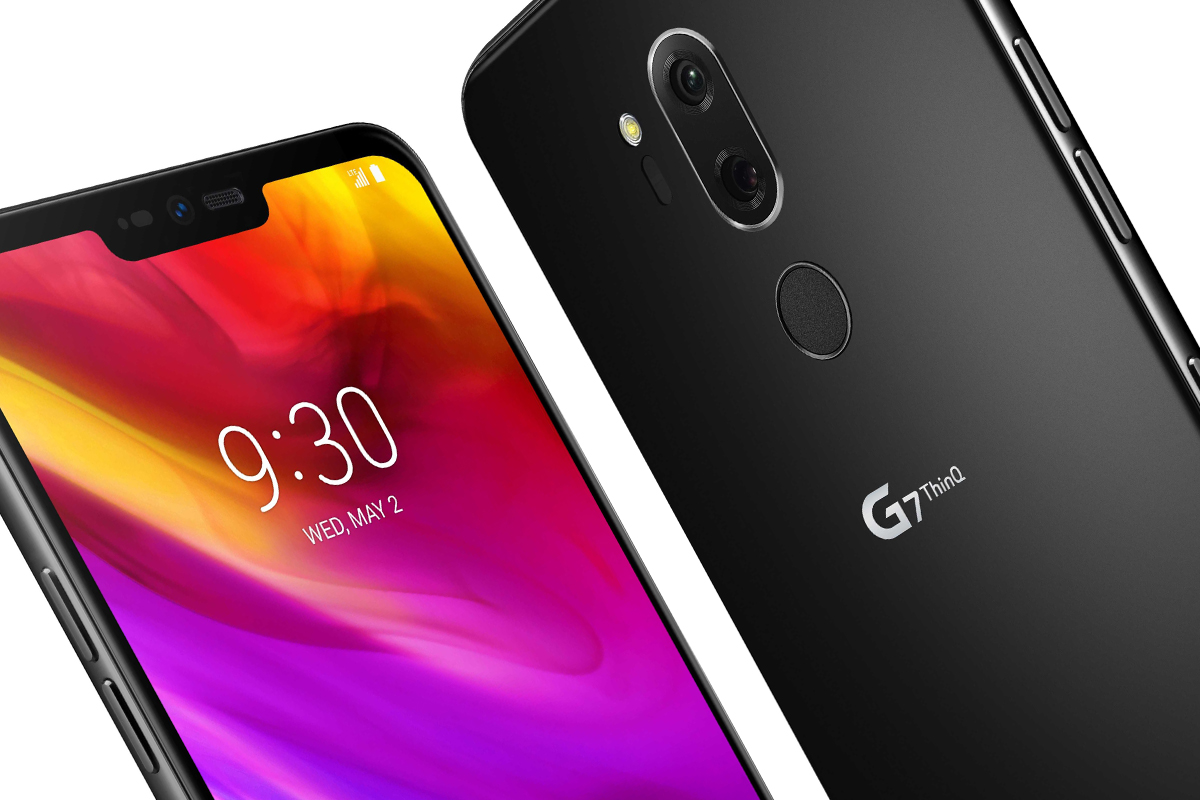 Despite the attention LG has devoted to sound quality, the G7 ThinQ can't match a well-engineered dedicated player that sells for essentially the same price, and it would be unreasonable to expect it to. But as long as you're realistic in the headphones you use with it, the G7 can deliver audiophile-grade sound.
Taken on its own terms, LG's new flagship phone is a success. My initial impression remains unchanged: I could certainly live with the G7 ThinQ as my primary portable player. As such, it merits Reviewers' Choice recognition.
. . . Gordon Brockhouse
This email address is being protected from spambots. You need JavaScript enabled to view it.
Associated Equipment
Headphones-- HiFiMan Edition X V2, NAD Viso HP50
Sources -- Apple iPhone SE smartphone, AudioQuest DragonFly Red micro-DAC-headphone amp, Pioneer XDP-100R digital audio player
LG G7 ThinQ Smartphone
Price: $750 USD.
Warranty: One year, limited.
LG Electronics
Website: www.lg.com