In reviewing audio gear -- or anything else, for that matter -- it's a cliché to describe something with lots of features as a "Swiss Army knife." But that was the image that sprang to mind as I reviewed Cocktail Audio's X35, a "high-res-all-in-one music system" from Novatron, a Korean audio manufacturer with roots in IT. If there ever was an audio component that merited comparison to a compact, inexpensive device comprising many different tools for many different uses, the X35 is it.
Here's a rundown of what's inside the X35 ($1995 USD). First, it's an integrated amplifier-DAC with a class-D power amp that puts out 100Wpc into 8 ohms. Its built-in CD player can rip discs to optional built-in storage -- a 3.5" or 2.5" HDD or a 2.5" SSD (not included) -- or to an attached USB drive. It's a Roon Ready, DLNA-capable network streamer with integrated support for Tidal, Spotify Connect, Deezer, Qobuz, and Airable. The X35's Shareplay feature lets you stream music from iOS devices via AirPlay, while its built-in FM and DAB+ tuners handle terrestrial radio. And it has a moving-magnet phono stage for vinyl playback.

I'm not done yet. The X35 runs on a dual-core ARM Cortex A9 processor working at 1.0GHz, and its ES9018K2M Sabre32 Reference DAC supports playback of up to 32-bit/384kHz PCM and DSD (64, 128, 256). It can function as a music server and stream ripped files to other networked audio devices. When storage is added, the X35 can make high-resolution recordings from a turntable connected to its phono input, along with terrestrial radio broadcasts and Internet Radio streams. And its editing features allow you to trim recordings and split them up into individual tracks.
Cocktail Audio's magic box is of standard component size: 17"W x 4.4"H x 13"D. Its front panel is dominated by a 7" diagonal color LCD screen, used for setup and navigation, that also displays album details and cover art when streaming or playing ripped CDs. At far left is a large volume-control knob, and next to it a CD slot; below these are the On/Standby button, a USB Type-A port, a minijack Aux audio input, and a headphone output. At far right is an OK/Pause/Scroll knob, of identical size to the Volume control, for navigating menus, and below that is a row of four small buttons: Input, Return, Stop, Menu.

The X35's rear panel is packed with connections: coaxial, TosLink, and AES/EBU digital inputs and outputs; that phono input; analog preamp outputs; HDMI and USB audio outputs; antenna terminals for FM/DAB tuners; a LAN port; and a pair of USB 3.0 host ports. At far right is a bay with a removable tray that holds the optional HDD or SSD storage, and at upper left are pairs of high-quality, five-way speaker binding posts. A TV connected to the X35's HDMI output can display the Cocktail's front-panel GUI.
Cocktail Audio's IR remote control has a busy layout -- it regularly took me several seconds to find even basic buttons, such as volume up and pause. On the plus side, finding the right control lets you perform advanced functions; e.g., adding tracks to a playlist without having to scroll through onscreen menus. The control's range of operation was mediocre -- I usually had to point it directly at the front-panel IR window to get a response.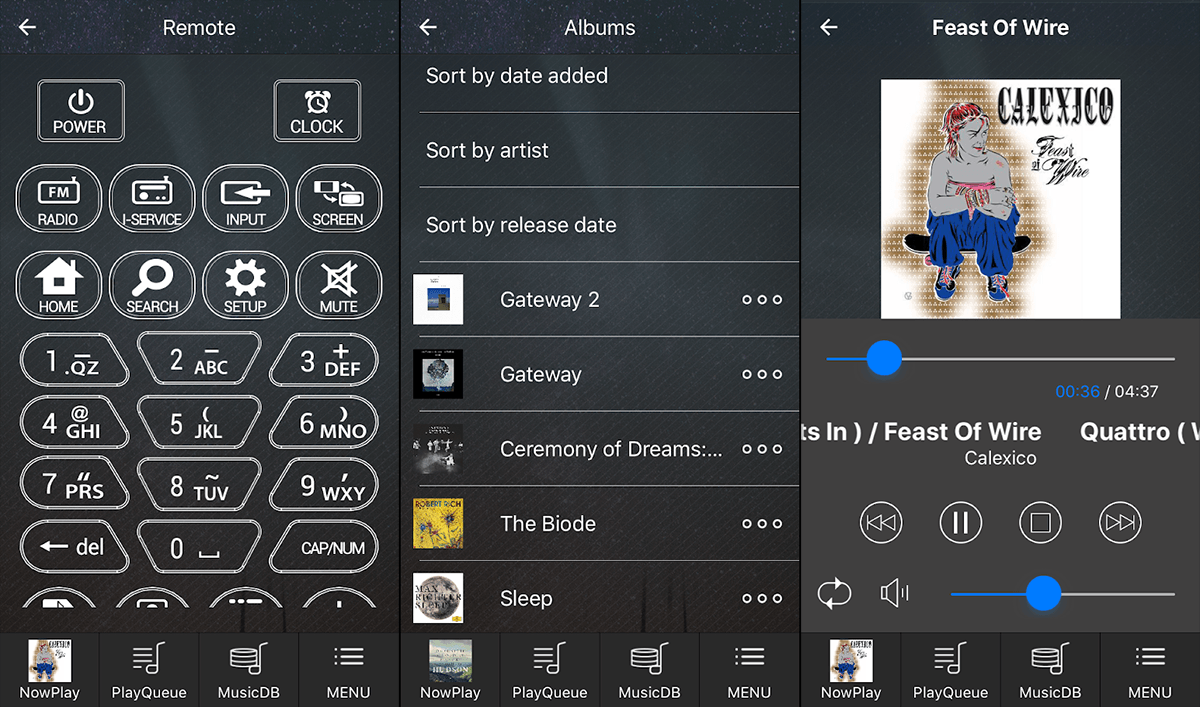 Novatron's MusicX iOS/Android app provides another control option for the X35. Using it, you can select sources, control playback of ripped music files, choose setup options, and navigate integrated streaming services like Tidal or Spotify. Its Virtual Remote mode displays a working image of the X35's hardware remote handset.
Setup and use
At first I found the X35's extensive features and capabilities daunting, but setting it up in my system proved easy. Credit here goes to Cocktail Audio's straightforward onscreen menu system and the detailed printed owner's manual. After running an Ethernet cable from a powerline adapter to the X35's rear panel, I confirmed a network connection, then typed in the credentials for my Tidal account. I also connected a USB drive to the rear panel and ripped some CDs as FLAC files. (Other encoding options include ALAC, AIFF, WAV, Ogg, and MP3.) The final steps were to plug in a Pro-Ject Debut turntable and run Nordost Purple Flare speaker cables to a pair of GoldenEar Technology Triton Five tower speakers. Along with playing ripped CDs and streaming Tidal, I used Roon to stream hi-rez downloads from my computer to the X35.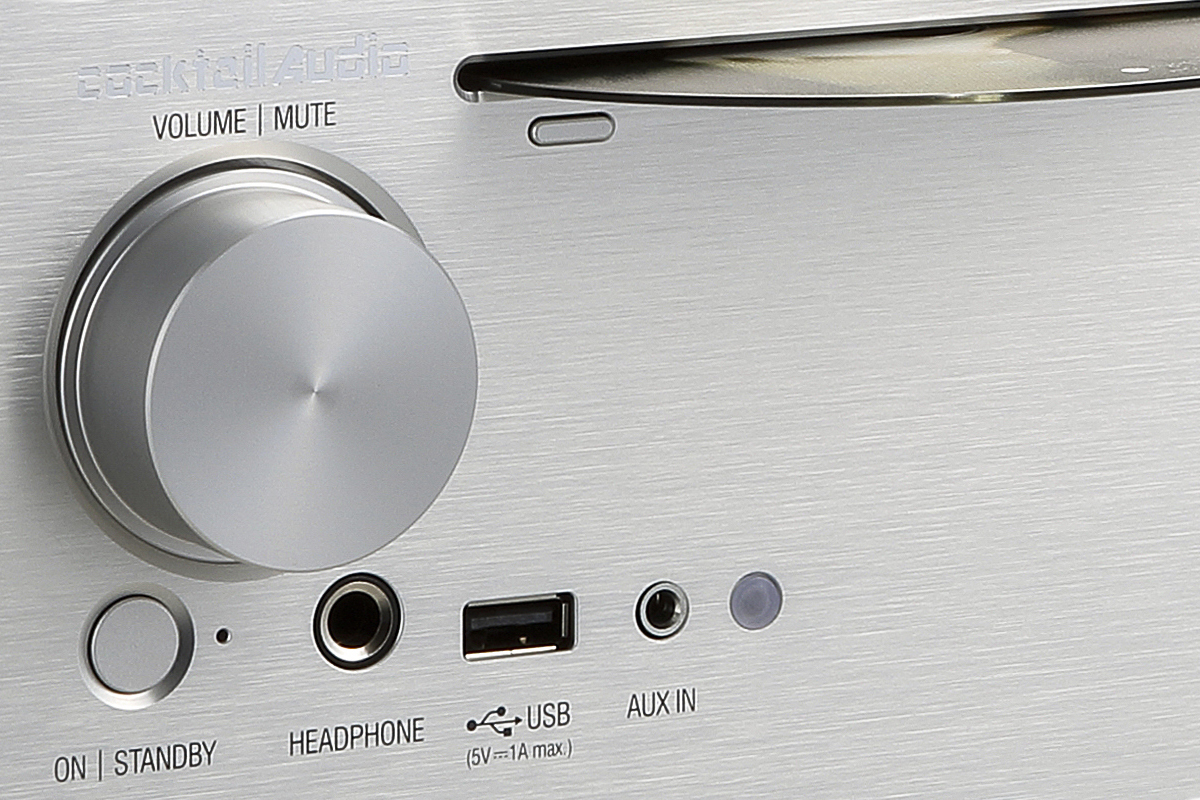 Sound
Scanning my ripped CDs using the MusicX app, I called up "Quattro (World Drifts In)," from Calexico's Feast of Wire (CD, Virgin 5815002). The crisp layering of acoustic and electric guitars contrasted nicely with Joey Burns's smooth, laid-back singing. John Convertino's kick drum came through powerfully, with good low-end reach, while the brass flourishes in the chorus were clear and unstrained. I've listened to "Quattro" innumerable times; the X35's reproduction of it was balanced and neutral, conveying most of the dynamic impact I'm used to hearing from this track.
When I streamed a lounged-up version of Joni Mitchell's classic song "Woodstock," by the all-star jazz group Hudson (16-bit/44.1kHz FLAC, Motéma Music/Tidal), the X35 reproduced it expansively, capturing the rich, ambient shimmer of Jack DeJohnette's cymbals. The tone of John Scofield's guitar was sharp, not edgy, and John Medeski's piano chords were warm and full, with impressive texture as he stepped up the pace in his solo. Larry Grenadier's double bass sounded deep and sinewy throughout, creating a solid foundation.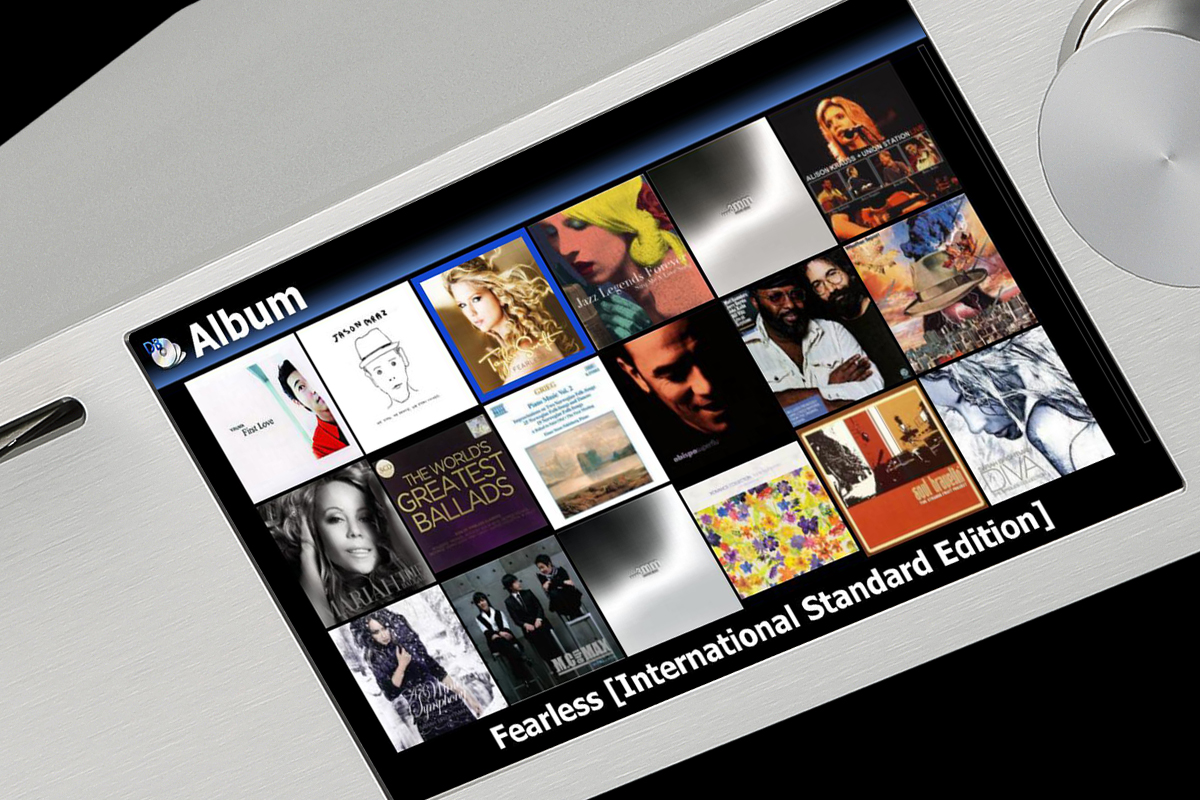 Cueing up Roon to stream through the X35 a hi-rez download of Vaughan Williams's overture The Wasps, with Richard Hickox conducting the London Symphony Orchestra (24/88.2 FLAC, Chandos/HDtracks), I heard a similarly wide, detailed sound. Orchestral swells were conveyed in a dynamic manner, and massed strings in quieter sections were smooth and velvety. The timpani had a low, rumbling quality that effectively served to amp up the drama in crescendos.
The X35's handling of vinyl playback was also impressive -- something that bodes well for anyone looking to tap its recording feature to archive LPs. Bill Evans's piano in "My Foolish Heart," from his trio's Waltz for Debby (LP, Riverside/Analogue Productions APJ 009), had a smooth, rich tone, Paul Motian's brushed snare was crisp and detailed, and there was excellent definition of Scott LaFaro's double bass. The soundstage was extremely wide, with a convincing sense of the sound and feel of the venue: the Village Vanguard, ca. 1961.
Comparison
Hegel Music Systems' Röst integrated amplifier-DAC ($3000) might look a bit starved of features in comparison with the Cocktail Audio X35, but the Röst's streaming capabilities (AirPlay and DLNA) and robust, 75Wpc class-AB amplifier still make it a benchmark product in its category.
When I used a Pioneer BDP-88FD universal BD player to play the Calexico track through the Röst, the kick drum and snare sounded more dynamic and quick. The Hegel's sound also had distinct levels of tautness and detail that I found appealing; the sound of the X35 was more mellow and smooth. Playing Hudson's cover of "Woodstock" with the Röst, I heard all of the positive attributes I'd heard through the X35. The Hegel's soundstage seemed better fleshed out, however: DeJohnette's cymbals had a more palpable, 3D quality, with clearer separation between instruments.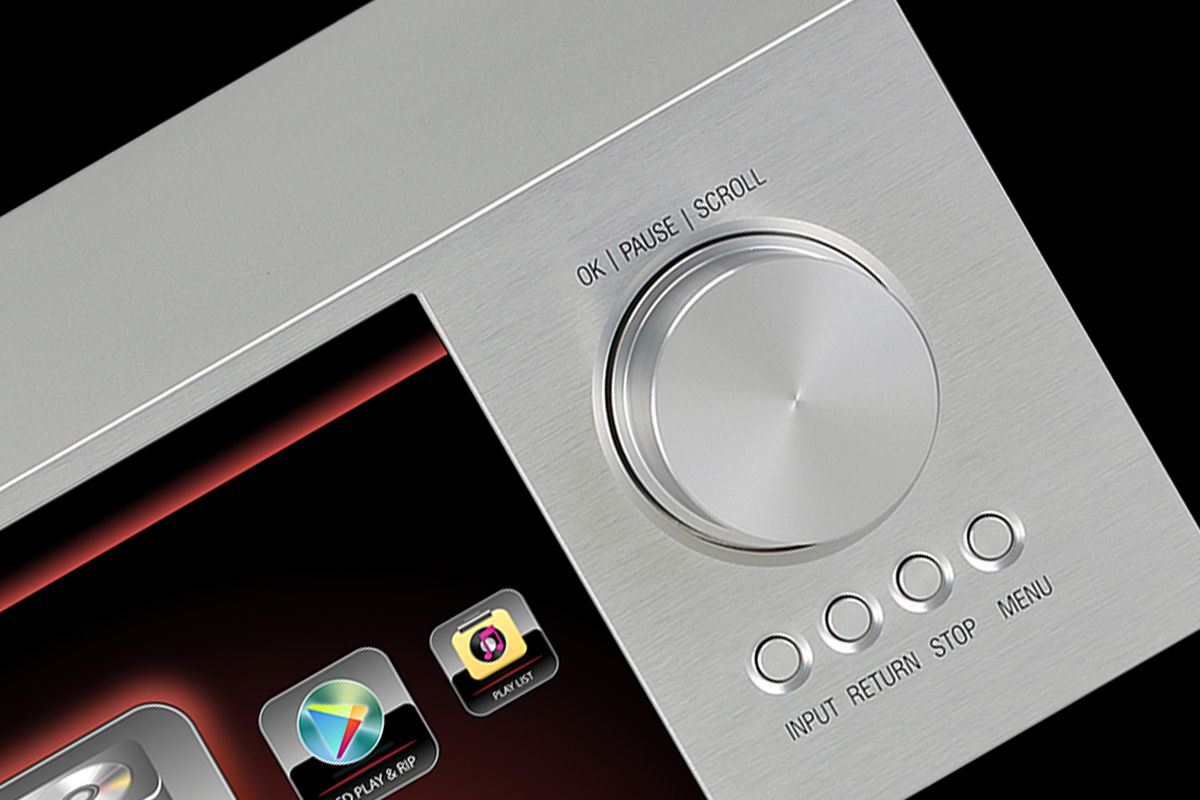 The differences in sound between the two integrated amps wasn't so great that I'd absolutely endorse one over the other: If you're looking for simplicity combined with excellent sound, the Hegel is an easy choice; if you're drawn to the Cocktail's extensive feature set and lower price, it's just as easy to recommend.
Conclusion
As I listened to the Cocktail Audio X35, my response quickly shifted from being overwhelmed by the complexity of its myriad features to being impressed by how easy it is to use -- at no point during my evaluation did I feel that all of its sophisticated technology got in the way of my enjoyment. Even those who hate computers and have no interest in streaming can use the X35 to store their collections of ripped CDs and archive their LPs. Cocktail Audio's Swiss-Army-knife approach to designing the X35 music system has resulted in a winning proposition for those looking to reduce their systems' footprints without compromising their performance.
. . . Al Griffin
This email address is being protected from spambots. You need JavaScript enabled to view it.
Associated Equipment
Sources -- Apple iPhone 6 and MacBook Pro, Tidal HiFi, Apple Music, Roon, Pioneer BDP-88FD universal BD player, Pro-Ject Debut turntable and tonearm with Clearaudio Aurum Beta/S MM cartridge
Integrated amplifier-DAC -- Hegel Music Systems Röst
Cables -- Nordost Purple Flare
Speakers -- GoldenEar Technology Triton Five towers
Cocktail Audio X35 Music System
Price: $1995 USD.
Warranty: Two years parts and labor.
Cocktail Audio
Room 1607, 13, Heungdeok 1-ro
Giheunggu, Yonginsi
Gyeonggido, 16954
Korea
Phone: +82 31-898-8401
Website: www.cocktailaudio.com