Careful listening to recordings is by its nature a solitary experience. That's why audiophiles have a rep for being loners -- you can't fully soak in the nuances of great music unless you're focused on listening, and that requires both concentration and a degree of isolation.
Music appreciation is a different thing altogether. The common experience of my generation, and maybe yours, was that our music preferences emerged from a range of influences: endorsements from friends and family members; life-altering concerts; records bought based on a gut instinct that they'd be cool. And let's not forget the all-important mix tape. Of these influences, I've found friends to be the most important aspect of my appreciation of music. I've spent countless hours discussing the merits -- or lack thereof -- of certain musicians and albums with friends, and I've always counted on them to point me toward unexplored musical frontiers.
Sadly, today's dominant music-streaming services lack strong social features to help users discover music new to them. Of the three I regularly use -- Apple Music, Spotify, and Tidal -- only Spotify provides any means to link with other users, and that feature is mostly limited to an existing list of Facebook friends. Apple Music and Tidal are both walled-off domains that you wander through alone.
When music streaming kicked into high gear around 2011, a wide range of smaller services were competing furiously with the behemoth, Spotify. Of these, the two that captured my attention and subscription dollars were MOG and Rdio. Their music libraries weren't what made them unique (although in those days Spotify had surprising omissions -- e.g., Bob Dylan -- that made it less desirable). What differentiated them were their social features, which made the browsing experience resemble the way knowledge of music is acquired and shared in the real world, among people.
Founded by David Hyman, former CEO of Gracenote, MOG was launched as a streaming service in December 2009. Its run ended five years later, when it was sold to headphone maker Beats Electronics, which shut it down after launching Beats Music, which in turn was subsumed into Apple Music.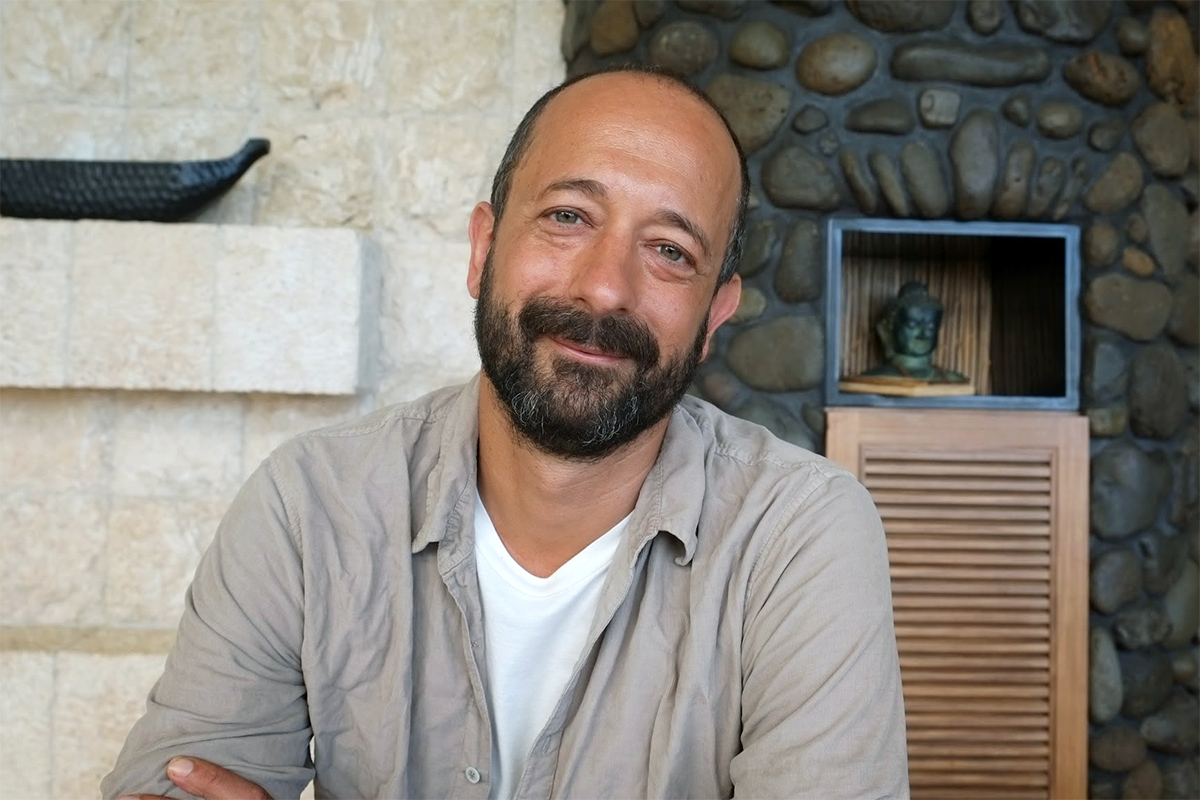 David Hyman
Writing in 2011 to the Lefsetz Letter, an influential blog run by music-industry analyst Bob Lefsetz, Hyman differentiated MOG from Spotify by characterizing the latter as "basically a pile of music with a search engine and some Facebook links on it." While Spotify has since improved, Hyman's assessment of it was then spot on. MOG, in contrast, was in many ways like a Facebook, in this case one aimed at music fans.
A few things made MOG stand out as a social experience. First, you could search the playlists of other users and browse their profiles, which included photos and a listening history. You could follow other users, the result being that any new playlists or posts they added would turn up in your feed. The playlists of influential Moggers would be regularly highlighted on the site's homepage, giving you reference points to check in your search for new music and kindred spirits.
Beyond its social aspect, MOG set itself apart through its substantial editorial content, which included feature stories, Editor's Picks, and reviews. Its Radio feature also eclipsed competitors, including Pandora, by providing a variable slider that let you select an artist-only stream, or an expanded stream that blended in similar artists to vary the mix. That feature alone helped enormously with discovering new music.
Like MOG, Rdio was started by tech-industry heavyweights: Niklas Zennstrom and Janus Friis, the founders of Skype. The service was launched in August 2010, and after a few years spent struggling to grow its subscriber base in the face of Spotify's increasing dominance, filed for bankruptcy in November 2015, whereupon Rdio's assets were gobbled up by Pandora.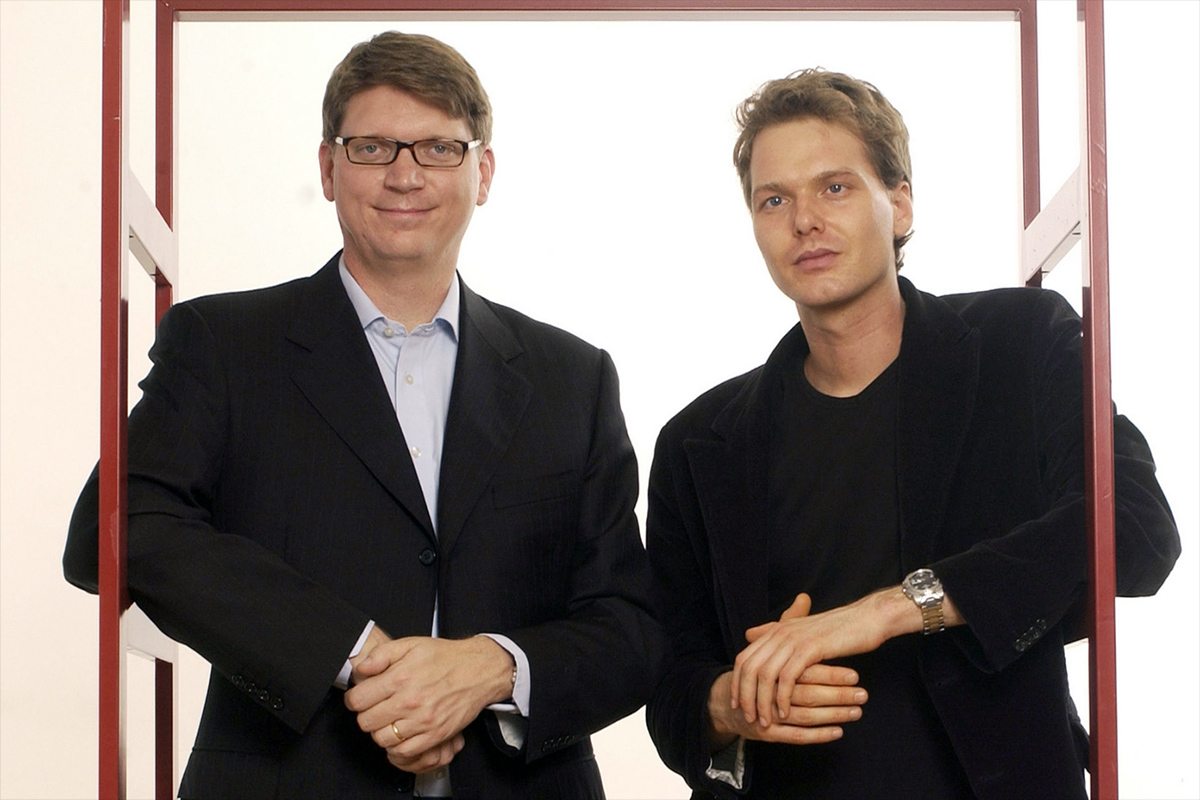 Niklas Zennstrom and Janus Friis
Rdio was similar to MOG in its insistence (at least at first) on an ad-free, subscription-based streaming model, and in its highly social approach to discovering music. You could follow other Rdio users with similar tastes, and view their playlists and collections. When browsing Rdio's library, the avatars of any users you followed would pop up to indicate titles they'd listened to or saved to their collections. This, of course, meant that it was something you, too, might like and should check out. Rdio also allowed users to post their own reviews, and to collaborate on joint playlists.
During my time as a subscriber I dove heavily into Rdio's social aspect, and by following other users with similar tastes was able to build an extensive collection of the electronic/ambient music I then preferred. Simply looking over the listening history of a jazz-aficionado friend I convinced to become a Rdio subscriber helped me learn more about the genre. In retrospect, it was as if I were having an extended, ongoing conversation about music without having to say or type a single word.
Rdio's clean, well-organized user interface was superior to those of other services at the time, and it still hasn't been matched, though Apple Music, Spotify, and, to a certain extent, Tidal have since borrowed heavily from its album-cover-based layout. I also miss Rdio's Heavy Rotation view, which displayed an assortment of music based on what you and any users you followed had recently been listening to; and its Play Later queue, which let you store a sublibrary of interesting-looking titles you happened on while browsing. Rdio's Radio feature bested most other services, including Pandora, by presenting a thoughtful stream of selections, along with a Play Next mode that revealed the next two songs in the queue.
Why did the social component of music streaming fail? My take is that although at the time it was a way for smaller Spotify competitors to differentiate their services, in the end it didn't matter enough to draw subscribers in the numbers required to sustain a boutique streaming offering like MOG or Rdio.
To recommend recordings, today's music services increasingly lean more on algorithms than on people. For me, the downside is that I still find myself straining to discover new music -- something that happened much more easily in the days of MOG and Rdio. The situation has been partially eased by Roon, whose app's metadata-driven interface inevitably leads me to new music. But as much as I appreciate metadata and algorithms, in the end they're a poor substitute for the influence of my fellow humans.
. . . Al Griffin
This email address is being protected from spambots. You need JavaScript enabled to view it.