In the two years I've been writing for SoundStage! Simplifi I've reviewed 15 stereo loudspeakers, all of them active or powered models. There's a practical reason for this. I don't have a dedicated music room, and our living room isn't big enough to accommodate a conventional audio system of separate components: sources, amplifiers, and passive speakers. So the music systems in our current home have been built around active speakers -- first, Dynaudio's Focus 200 XD, which, following a firmware update, is sonically and functionally identical to the newer Focus 20 XD ($5999/pair, all prices USD); and, later, Elac's Navis ARF-51 ($4599.98/pair).
Of the 15 speakers I've reviewed for Simplifi, three are unlikely to be found in your local hi-fi shop. PMC's result6 ($2950/pair), HEDD's Type 07 ($1700/pair), and Focal's Shape 65 ($999 each) are all active studio monitors designed for professional use, and are sold mainly through professional channels.
But, as I discovered firsthand, such speakers can work really well for home listening, at least in terms of sound. While the Shape 65 has a funky retro design, most studio monitors look pretty utilitarian -- OK for a basement rec room, not so much for an elegant living room. That makes sense. For recording professionals, monitors are work tools -- there's no need for expensive, furniture-grade finishes.
But are there other fundamental differences between active speakers designed for home use and those designed for the recording studio? Should audiophiles shopping for active speakers broaden their horizons, and consider professional studio monitors? For answers to these questions, I spoke with representatives of two brands that serve both markets: Dynaudio and Focal.
Warts and all
"With hi-fi, some people might like one particular sound signature, but not another," commented Olivier Hébert, manager of professional products for Focal-JMlab, in a phone interview from France. "Professional users all tend to look for the same thing -- neutrality. It comes down to the way they listen. Sound engineers are using the speaker as a work tool. Hi-fi consumers are listening for pleasure."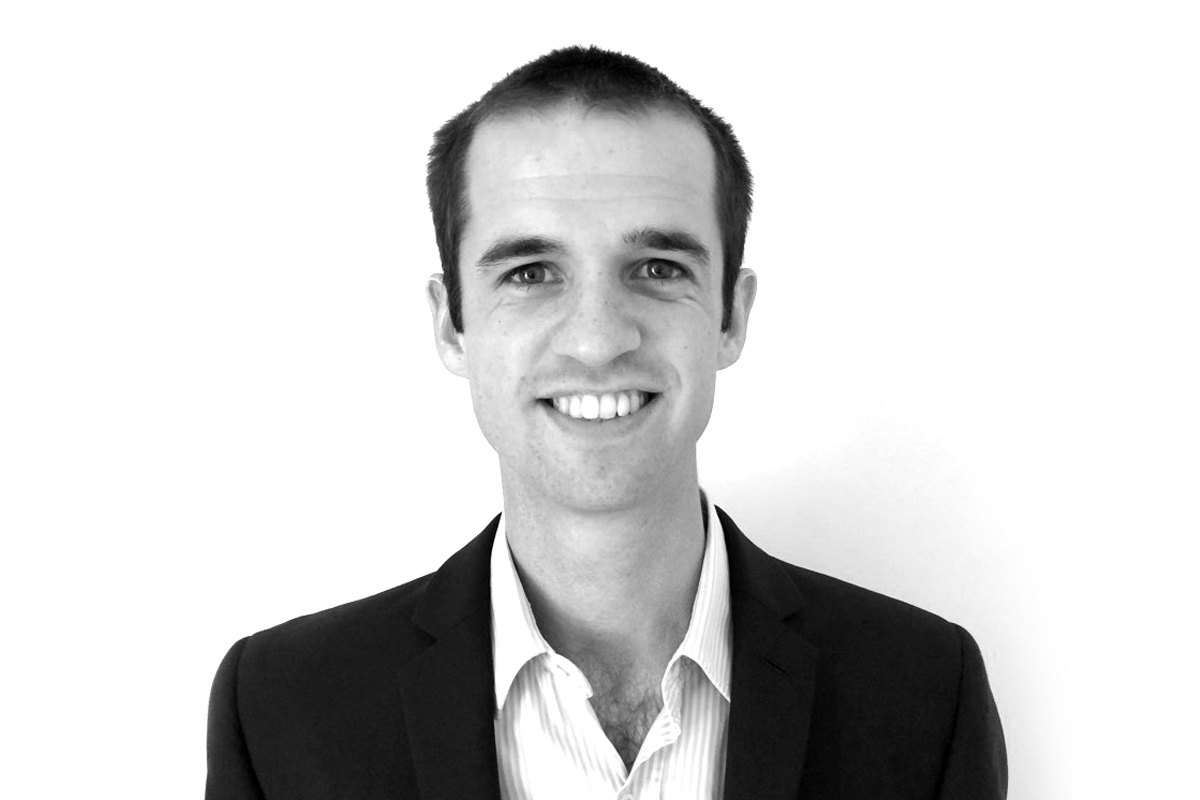 Olivier Hébert
This is reflected in how these two groups shop for speakers. "A studio monitor has to reveal flaws," explained Rune Holst Jacobsen, director of sales for Europe, the Middle East, Africa, and the Americas for the pro division of Dynaudio A/S, in a video interview from Denmark. "For a pro demo, purchasers will often bring [a recording] they know sounds bad. For a hi-fi demo, purchasers bring material they know sounds good."
I found the studio monitors I've reviewed for Simplifi quite revealing of recording flaws, but that didn't get in the way of my enjoyment of those speakers.
One of the musical examples I used in the listening for my review of PMC's result6 was a 1991 recording of Vivaldi's The Four Seasons, performed by Europa Galante under the direction of the violin soloist, Fabio Biondi (24-bit/44.1kHz FLAC, Naïve/Qobuz). "The sound of this recording isn't ideal," I wrote; "in particular, the close-miked period strings sound kind of wiry. The PMCs did not gloss over this characteristic. Summer begins with a quiet passage by the full string orchestra and harpsichord continuo, and it sounded lovely through the PMCs. . . . Just past the 1:30 mark the drama ramps up, as a rapidly bowed solo-violin passage heralds an impending storm. Through the PMCs, I was a little too aware of Biondi's bow sawing on the strings. That wasn't the speakers' fault -- they were presenting the music as it was recorded, without sweetening it -- and there was a big upside: the way the PMCs tracked the sudden dynamic shifts that make this performance so expressive."
Similarly, in my review of the Focal Shape 65, I noted how that speaker highlighted shrillness in the piccolos in a big ceremonial march by the 17th-century French composer Jean-Baptiste Lully, performed by Le Concert des Nations under the direction of period-music specialist Jordi Savall, from the soundtrack to the film Tous les Matins du Monde (DSD64, Alia Vox).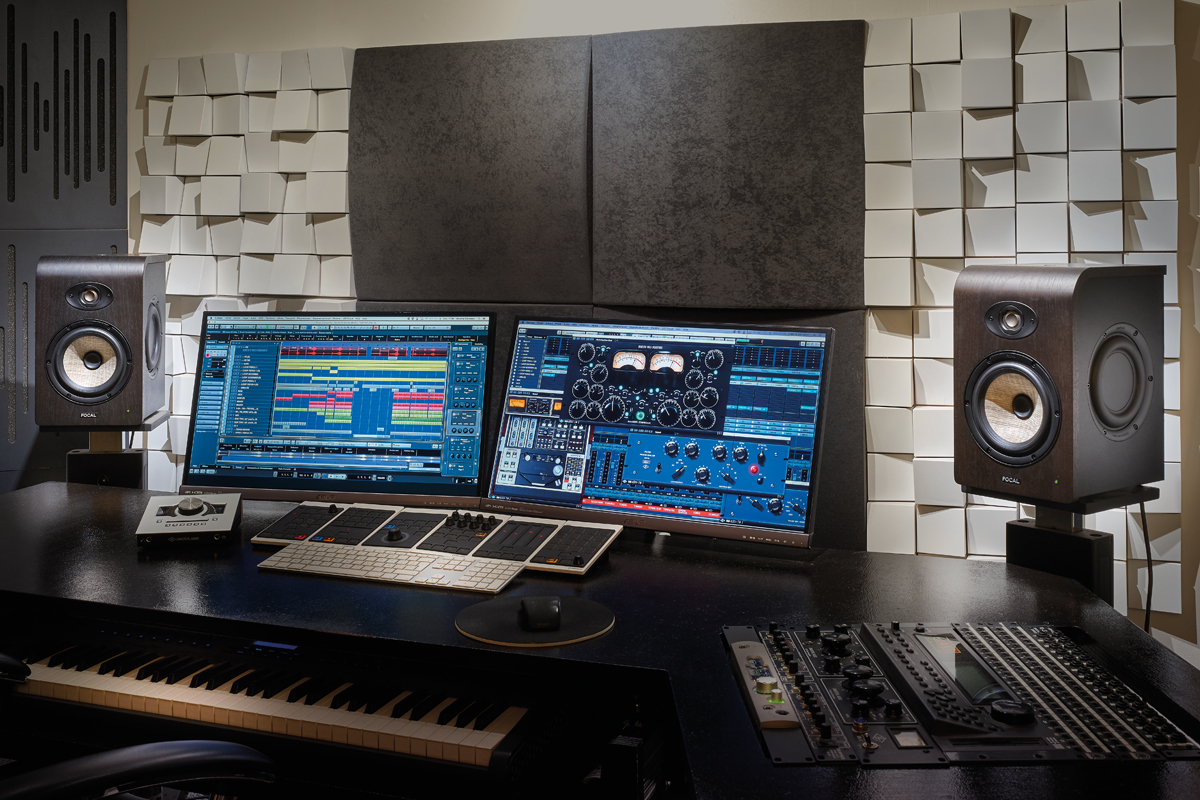 In a recording of solo-piano music by Schubert played by David Fray (24/96 FLAC, Erato/Qobuz), the HEDD Type 07 revealed some hardness in the upper octaves in fortissimo passages. And listening to the long version of "Jamming" on Exodus, by Bob Marley & the Wailers (24/96 FLAC, Island/Qobuz), I observed that "cymbals sounded a little hot and splashy, but that's a quality of the recording that the Type 07s revealed without accentuating."
While many music lovers enjoy some form of euphonic distortion, and many more prefer forgiving components that gloss over recording flaws, I think most audiophiles value neutrality above all. If that means that flaws are sometimes right in your face, that's a price worth paying, especially if there are compensatory benefits, and with the three pro monitors I reviewed, there are: the PMC result6's expansive soundstage, the HEDD Type 07's speed and agility, and the Focal Shape 65's thrilling dynamics. And each of these monitors offers fantastic value for money.
Up close and personal
There's a lot of commonality between the pro- and home-audio products from Focal and Dynaudio.
The Shape 65 has the same flax-sandwich woofer cone used in the step-up Aria and premium Kanta series from Focal's High-Fidelity Collection, combined with Focal's Tuned Mass Damper (TMD) and Neutral Inductance Circuit (NIC) technologies, both of which are used in their high-end Sopra series. "The technologies we use are transferred among different divisions," Hébert confirmed.
Similarly, in Dynaudio's pro and home speakers, "The drivers are the same or very similar," Jacobsen told me. "It still needs to sound like a Dynaudio. There's a family tonality."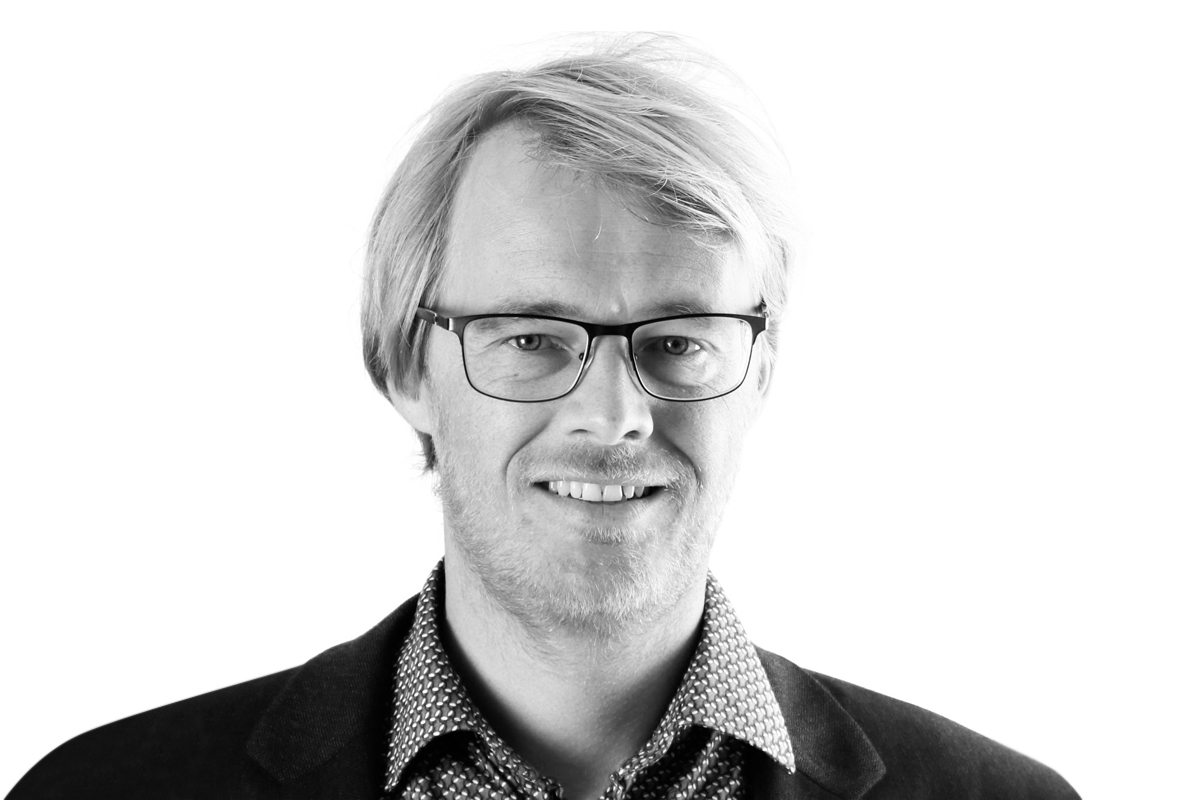 Rune Jacobsen
However, the listening conditions in studios differ from those in most home settings, and that affects product design. "We need to make our monitors sound good at very close distances," Jacobsen said, "as close as half a meter. So the acoustic performance -- the way the drivers interact, the directivity -- needs to be a bit different."
Focal's Hébert: "In a living room, listeners are typically 3 to 3.5m from their speakers. We tune our nearfield monitors for a listening distance of 1.7m. The soundstaging in a studio is very accurate, but it's not atmospheric. Most console rooms are very damped, so there's hardly any reverberation."
Does that make nearfield monitors such as Focal's Shape 65 unsuitable for home listening? "It's not designed for that use," Hébert admitted, "but it could work."
In fact, some of the features that make professional monitors suitable for studio work are also valuable at home. "Our Lyd monitors are designed to perform well at low volumes and remain consistent at higher volumes," Jacobsen told me. "Producers need to know that a recording will sound good regardless of playback level. Hi-fi demos are usually conducted at high volume levels, and listeners experience a big, open soundstage. When they get the system home and play it at modest volume levels, the experience is not the same."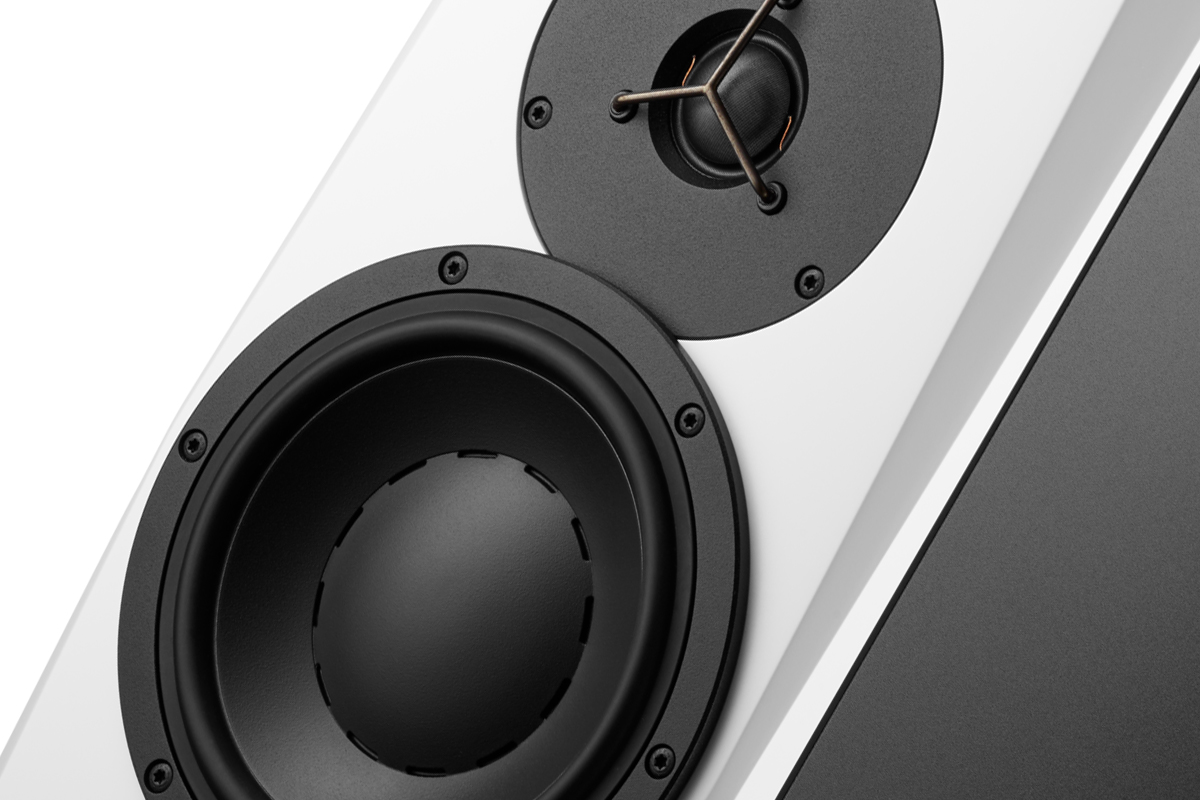 Hébert mentioned the Shape 65's tweeter baffle, which is designed to provide equal horizontal and vertical directivity. That's a very welcome attribute in a studio, where an engineer may be seated at the console, while other listeners -- the producer, the musicians -- may be standing. Ideally, all listeners should be able to hear an accurate reproduction of the mix. But that flexibility can be just as valuable in home environments, where it would improve the experience for listeners sitting elsewhere than in the sweet spot.
Hébert also mentioned the Shape 65's use of side-mounted passive radiators. With this form of bass loading, the speakers can be placed closer to the front wall than rear-ported designs -- a feature that will be useful in confined living spaces. More fundamentally, this design "lets the speaker play very low without compromising quality, and without turbulent noise," he added.
Many professional monitors have rear-panel equalization controls to compensate for less-than-ideal positioning, and these can be as useful at home as they are in the studio. The Shape 65, for example, has low- and high-frequency shelving dials, plus an LMF peak/dip control for the low and midrange frequencies. During the listening for my review of the Shape 65, in "You Don't Know What Love Is"/"Muezzin," from Keith Jarrett's At the Blue Note: The Complete Recordings (16/44.1 FLAC, ECM/Qobuz), I heard some thuddiness in Jack DeJohnette's kick drum and boominess in Gary Peacock's double bass. That wasn't the speakers' fault -- it was the result of the Shape 65s being placed quite close to the front wall, atop a credenza in my basement family room. Dialing in a -3dB correction on the speakers' LF shelving dials fixed the problem. With "St. James Infirmary Blues," from Jon Batiste's Hollywood Africans (24/96 FLAC, Verve/Qobuz), setting the LMF dials to -2dB addressed some muddiness at the bottom of Batiste's vocal range -- again, a result of where I'd positioned the speakers in the room.
Come on home!
Of course, not all studio monitors are suitable for home use -- some are just too big and clunky. But the three models I've reviewed are basically high-resolution minimonitors with built-in amplifiers. I think they work as well at home as they might in the studio.
Moreover, some manufacturers are putting more thought into the appearance of their studio monitors. My wife and I really liked the funky, retro design of Focal's Shape 65. Dynaudio's Lyd-series of studio monitors have painted white baffles that complement their painted black enclosures. As Jacobsen noted, "White paint costs the same as black paint. Before, studios were black caves, and the products used to be uglier."
As to sound, I think Hébert's hesitancy in conceding that a monitor such as the Shape 65 could work for home hi-fi listening is a bit overcautious. My reviews have proved to me that at least three nearfield studio monitors -- the Focal Shape 65, the HEDD Type 07, and the PMC result6 -- can perform beautifully as home loudspeakers.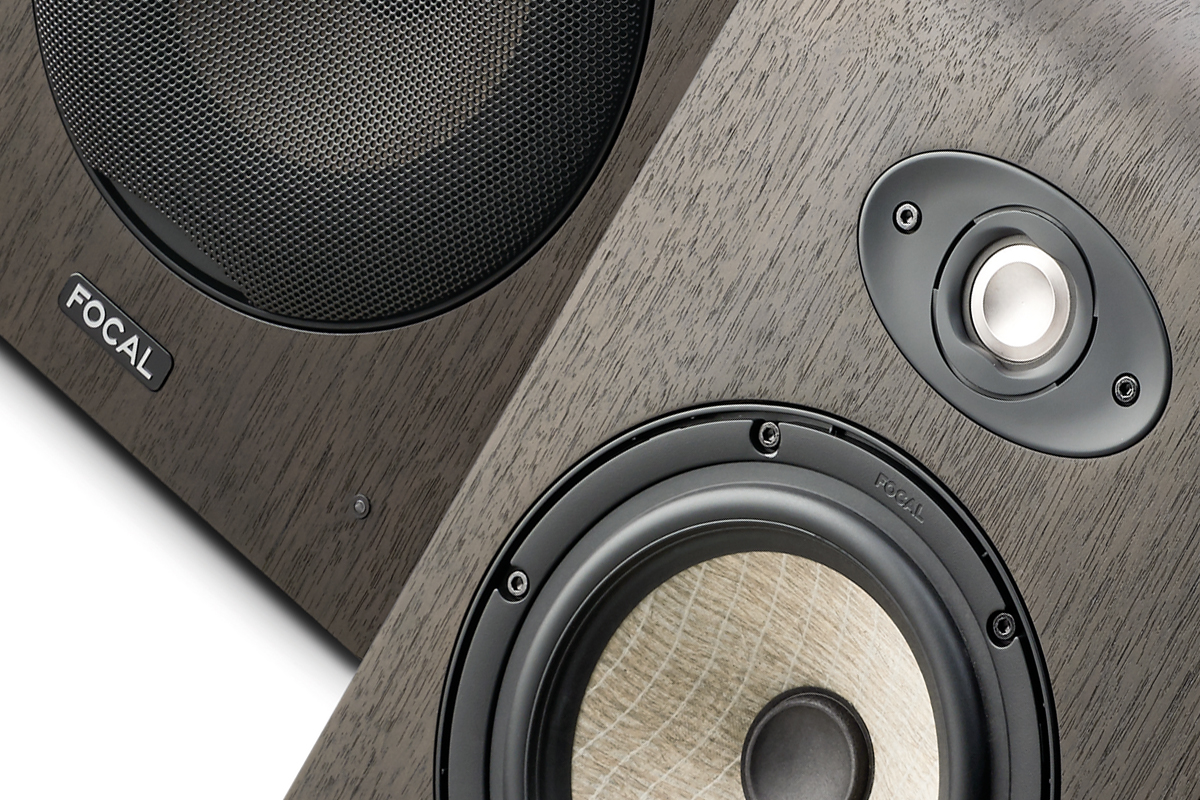 I'm not alone in those opinions. The day after the Shape 65 review was published, I received an e-mail from Brad, an American reader who described his experience with a pair of JBL's LSR305 studio monitors:
The best audio experience I've ever had in my home was not with my big rig of separates and 6'-tall electrostatic speakers in a dedicated room. It was when, for grins, I moved my modest but decent desktop rig comprising 5" pro monitors, isoAcoustics stands, and a DAC-preamp to the den, set it all on wooden chairs . . . and sat down 10' away.
I popped a Chesky CD in the computer feeding the DAC and experienced a wall-to-wall, floor-to-ceiling, laser-focused soundstage like I've never experienced before. . . . The music was absolutely alive. To think that it was coming from a $1000 setup made me laugh out loud. I stayed up until 3:00 a.m. experiencing my best-engineered recordings in a whole new light.
Please continue reviewing pro monitors in home listening environments. Some current efforts in this sphere are true giant killers.
You can count on that, Brad.
. . . Gordon Brockhouse
This email address is being protected from spambots. You need JavaScript enabled to view it.